Caballo de azúcar
Sugar Horse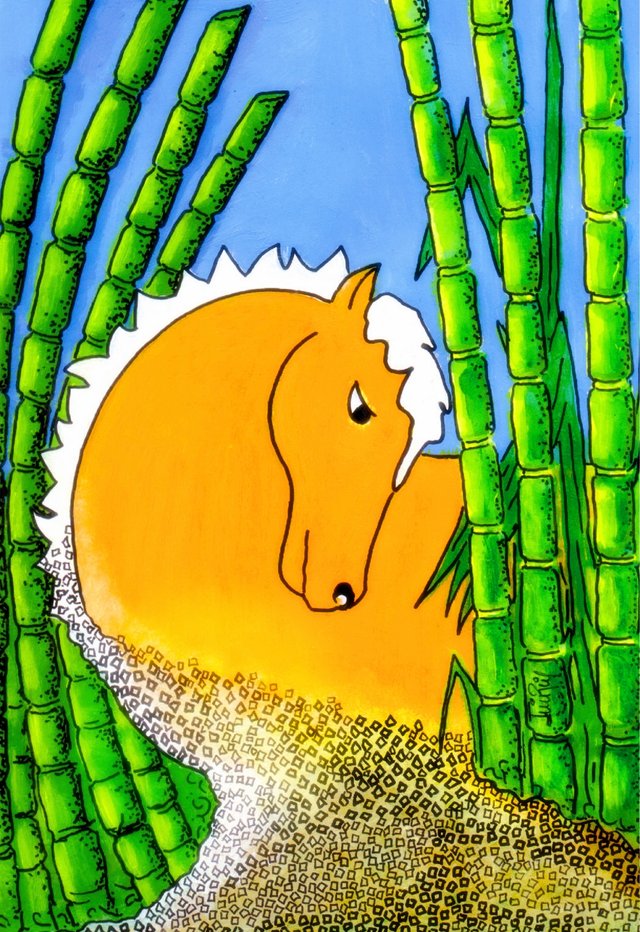 "El Caballo de Azúcar" es una ilustración que realicé en acrílico hace algún tiempo. Es una imagen sencilla de este noble y hermoso animal, escondido en un cañaveral.
Una vez, andando por los campos de Lara donde se siembra la caña de azúcar, sentí el aroma dulzón de la cosecha y por alguna razón imaginé también la imponente figura de un caballo ...Como la imaginación a veces es tan indomable como un caballo, me provocó crear este caballo de azúcar.
"The Sugar Horse " is an illustration I made in acrylic some time ago, it is a simple image of this noble and beautiful animal, hidden in a cane field.
Once, walking through the fields of Lara where the sugarcane is sown, I felt the sweet aroma of the harvest and for some reason I also imagined the imposing figure of a horse ... As the imagination is sometimes as indomitable as a horse , caused me to create this sugar horse.
Todo el contenido compartido en este Blog es de mi autoría
Yiya-2019