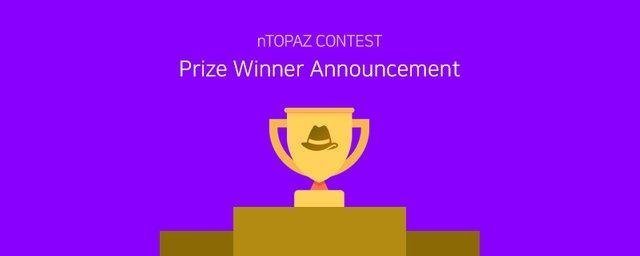 Hello guys! I'm really happy to bring you this post.
The contest was really awesome, a lot of good talent participate on it and I'm truly happy to highlight the winners of my contest. The criteria to choose this winners was based on the followings elements:
Originality: When I talked about originality I was looking for the people to improve the chosen songs by including personal touches to it.

Quality: This point was implicit but I'll highlight the fact that I looked for the artists to bring the best possible work in every way for the contest.

Performance: I'm always wanting the people to show how they love what they're doing, if you're singing and you love it, let your face and body show that! If you're playing, show it! Dance! Scream! Move!
Also, I put a couple of rules to count the participation as a valid entry:
Upload NEW Entries: This was a rule to not upload old works as an entry because that would be counted as a repost and have less weight within the contest.

Don't make plagiarism: I don't have to explain this point, if you made plagiarism, then you're out.
---
Alright, let's go then! Let's do this!
Vocal Talent
In this section I focused my criteria into the vocal talents that participate on it, so the determining aspect was the vocal technique by singing, so, here you have the Vocal Talents than won the Musical Talent Contest!
1rst Place (earning 2000 TPZ Tokens) - @siomarasalmeron
What else can I say from this sweet lady? Her talent to sing is just beautiful, her voice goes inside your ears. go through your head and reach your soul to make you feel happy, and delighted a lot, her entries were excellent and she even gift us an original song to the NTopaz platform, how could we not give her the first place? Just listen to this!
---
2nd Place (earning 1000 TPZ Tokens) - @eugelys
I really love the voice of this girl! I've always told her it when we sing in any Discord Server where the party start. I feel a little bit sad because I didn't saw another entry for her but her participation was truly funny and beautiful, it was a classic song from Disney from "The Little Mermaid". The best part of it was that she was acting while she was singing! What a performance! Just listen to this!
---
Instrumental Talent
In this section, I focused my criteria in the instrumental playing skills more than other thing (if the person was singing and playing at the same time) so, the winners of the instrumental playing technique are:
1rst Place (2000 TPZ Tokens) - @alfredmusic
This is a super talented musician, his piano skills are just insane! No matter if he's playing a danceable rhythm or playing some jazz, he really knows how to play it! In his performance he bring a great song where he sing and play at the same time, just listen to this!
2nd Place (earning 1000 TPZ Tokens) - @kkarenmp
Karen is a super talented violinist from Venezuela, I met her about 7 month ago in Steemit and I've been a really huge fan of her work, her passion and her awesome technique to play the violin. She bring us a cover from a heartfelt ballad song, I really enjoy it a lot, just listen to this:
---
Well, that's it! I hope that you enjoy it a lot this awesome contest and this awesome talents from the @ntopaz platform!
Good vibes always!