Visual Art Contest - Sol ~ Art of light - Ntopaz.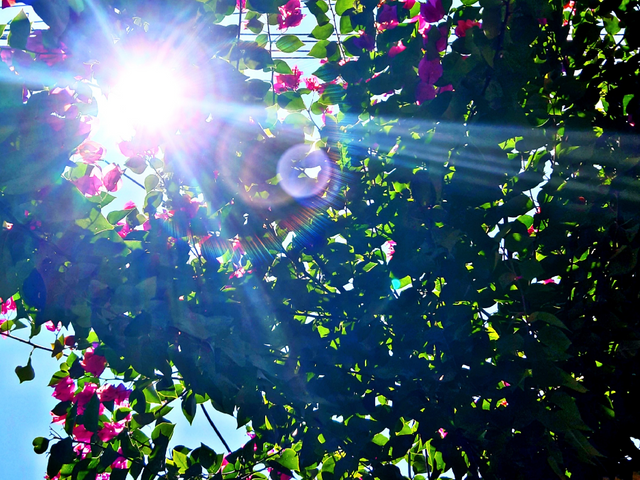 # ¡Hola amigos Steemianos!
Hoy he decidido crear mi entrada para el concurso de Ntopaz Art of Lihgt, con esta fabulosa toma.
---
Quería hacer una entrada genial, así que sacar esta fotografía fue todo un reto, ya que mis ojos son un poco sensibles a la luz del sol, por tal razón fueron varias capturas hasta que salió la toma perfecta. ♡
---
Espero que la puedan disfrutar, es solo para los amantes de la fotografía como yo ¡jejeje! Esta y muchas otras hermosas fotografías,las podrás encontrar en mi blog de Steemit.com, también podrás ver mi progreso y avances en cada una de mis fotografías como principiante.
---
Espero que les guste, y de una vez los invito a participar en la plataforma de Ntopaz si les gusta el arte y la fotografía, allí encontrarán a muchas personas que tienen el mismo gusto.
---
¡Muchas gracias por la atención, espero que les guste mi blog en esta nueva etapa!.
Besos y abrazos ♡