Ice Hockey - Fiery Swing - Light Painting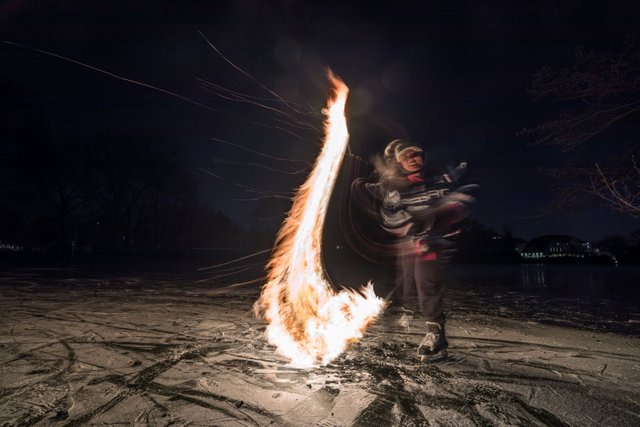 This was a fun but ice cold shooting with some Ice Hockey friends from the local ladies team in the beginning of 2019. We had one of the hockey sticks lit on fire and and a flash. Then she would swing the stick a few times and i would hope for those shapes to form as dynamic as this one. From below Zero° to a melting puck.
As we have winter now i long for the next "cool" shooting with snow and ice. We just need the right temperatures and the snow to come. For the love of light and dark winter.
---
Glad you found your way to my gallery to enjoy my art work.
For more of this kind of art look for my pages: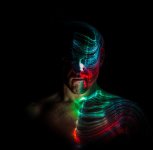 Gunnar Heilmann Photogrpahy
My Website
My YouTube channel
My Facebook Page
My Instagram Feed