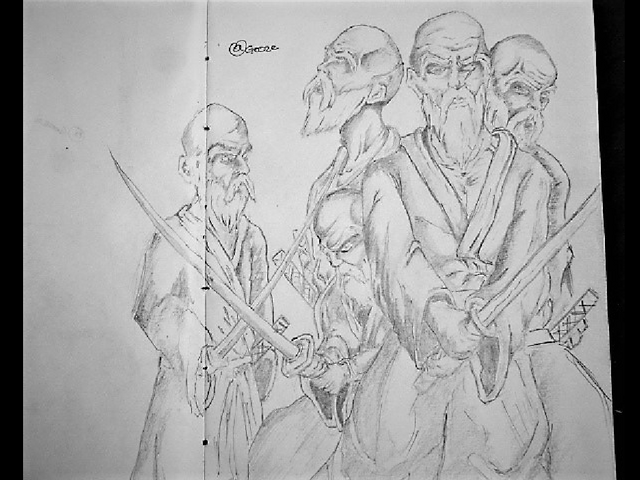 Brotherhood of samurais.
---
This drawing took me part of the other half of the page because I didn't want to cut one of the characters in half.
This is the eldest brotherhood of samurais that defended their village from all the beasts and other samurais, they are the most respected warriors among them all, everybody have the order to run when encounter them and everyone that has attempt to atack the village the only thing that they find is death.
The legend says that they fought together when young with entire battalions resulting in victory and the only injured was the leader that lost an eye when protecting the youngest while fighting the captain of the other village. Now with their advanced age is like time had made them stronger and after that injure they never felt another steel cutting their skins.
---
FOLLOW | UPVOTE | RESTEEM | COMMENT.