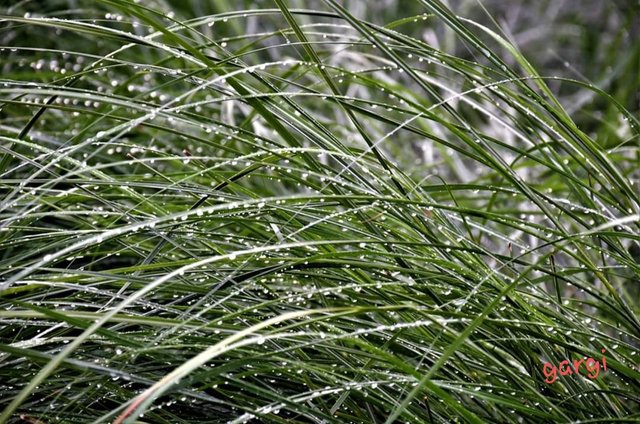 This is my third chance of participate in the contest of MACROGRAPHY PHOTOGRAPHY Sponsored by @ntopaz
This is one of the fabulous n interesting topic selected by @ntopaz . In this photograph you can see the beauty of nature. The water drops on the long green grass is like glitter on the grass.
As i already told you raining season is going on in India. During this period it is very difficult to maintain the garden beauty, as non stop rain continuing from last three days. By looking at this picture isn't this picture refreshing you.
Apart from this, rainwater is very much necessary for plant as because this contain the high level of oxygen, as tap water contains the chemicals.
Macrography photography is difficult to do, but 'm ready to do all hardwork to get the fruitful result.
This picture is captured from my camera nikon D200 with a Nikkor 60mm f/2.8 macro lens.
You guys also take part in this exciting contest Close-up(Macrography) Photography or art sponsored by @ntopaz
For the participation, visit the link given below 👇
https://www.ntopaz.com/contest/64
In my upcoming post i would like to share more pictures.
---
If you liked reading this post, feel free to FOLLOW ME, UPVOTE and RESTEEM! It's always be appreciated. A big Thank you all for your support and love
---
best regards