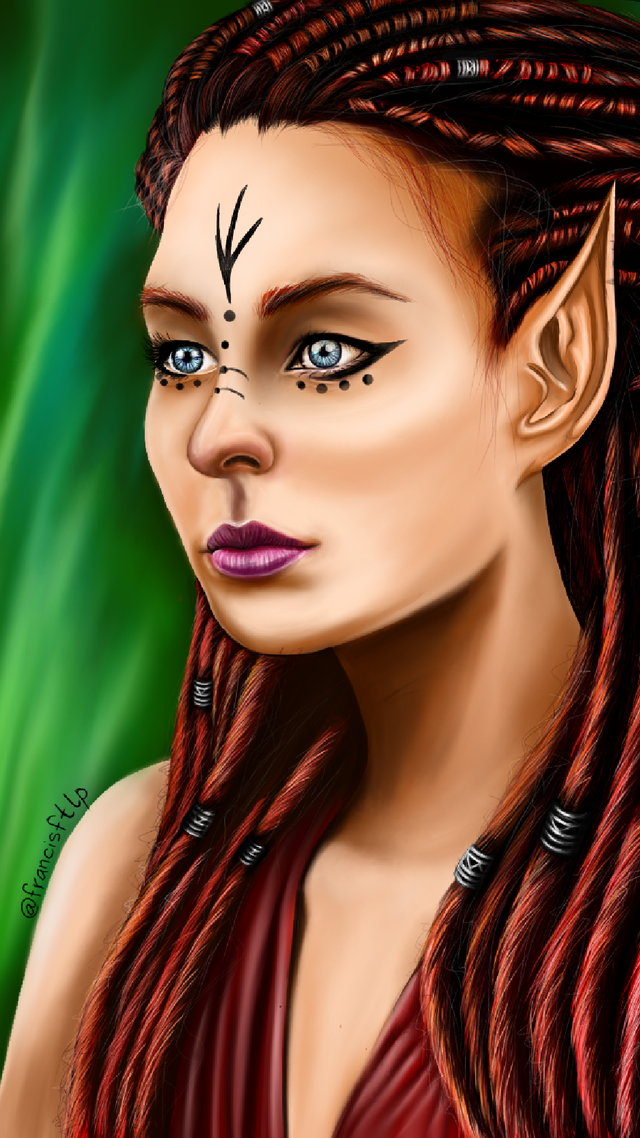 The love for his people made her strong.
The revenge left her without feelings.
The humiliation of her blood, made her a warrior woman.

Hi dear friends.
Today I show my third digital drawing, made in ibispaint, is a Warrior Elf, a woman who fights to protect all her people while they suffer the wars of enemy kings. I will use this drawing to participate for the second time in "Fantasy Art Contest" sponsored by

@ntopaz

.
My experience with the realization of this work, was very pleasant, since when comparing them with my other two drawings, it can be seen how much I have progressed. I must say that the most complicated thing that has seemed to me is to paint the lips; I spent a lot of time in them. The shading, it seems to me that it has been cleaner than the others, and the hair very laborious many details to do, but I am happy that it has been very well.
Drawing process
Step 1: Sketch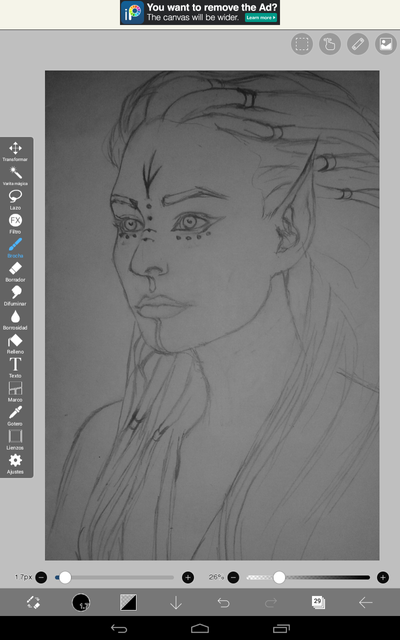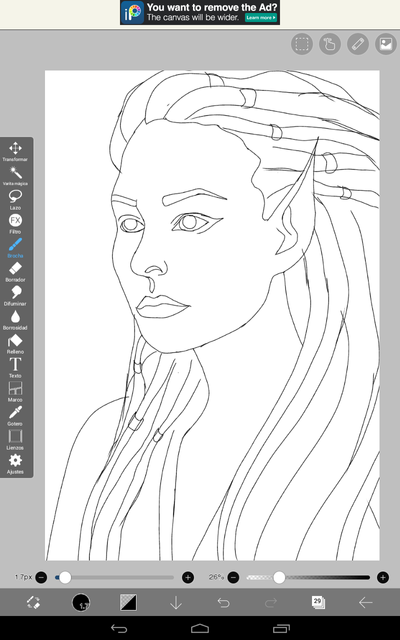 Step 2: Shading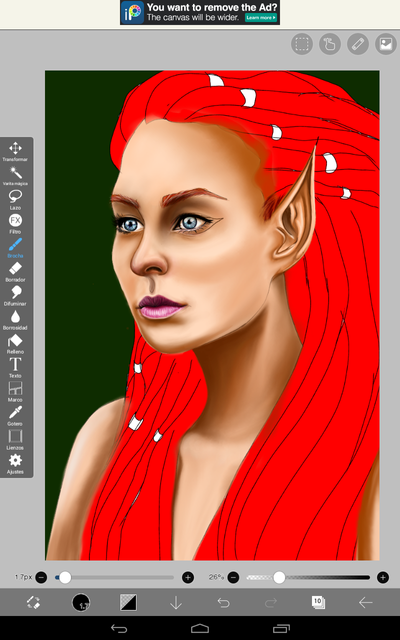 Step 3: Hair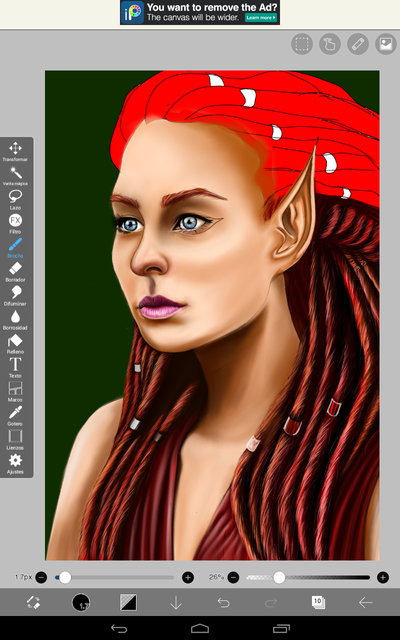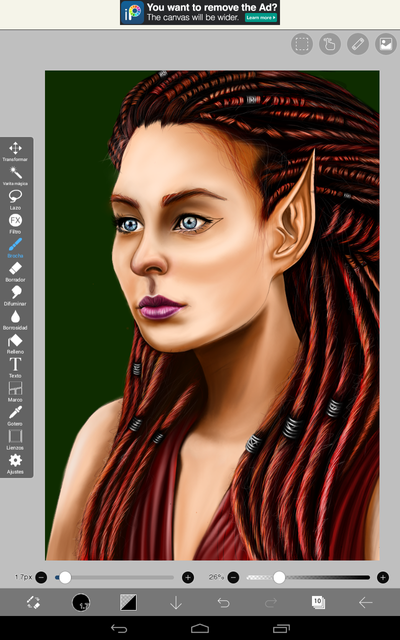 Finished drawing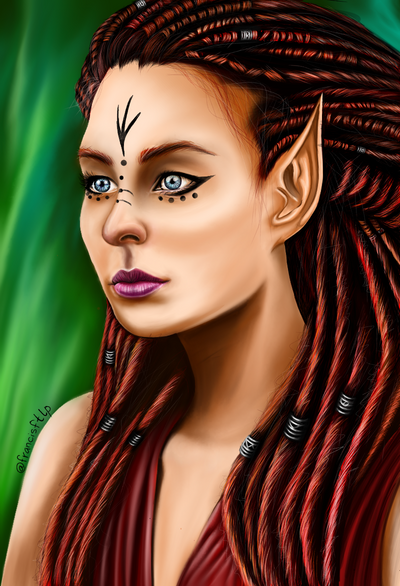 I used approximately 28 layers.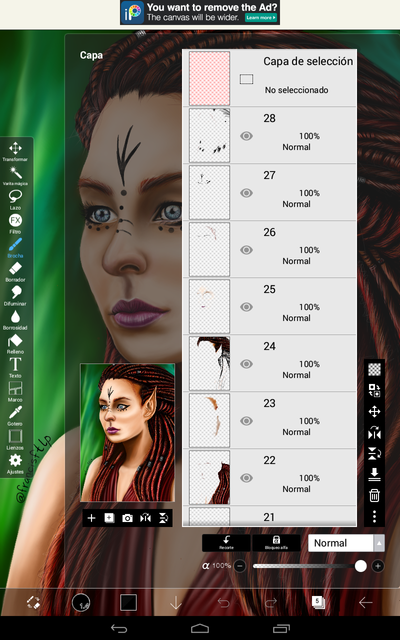 Drawing process in gif animation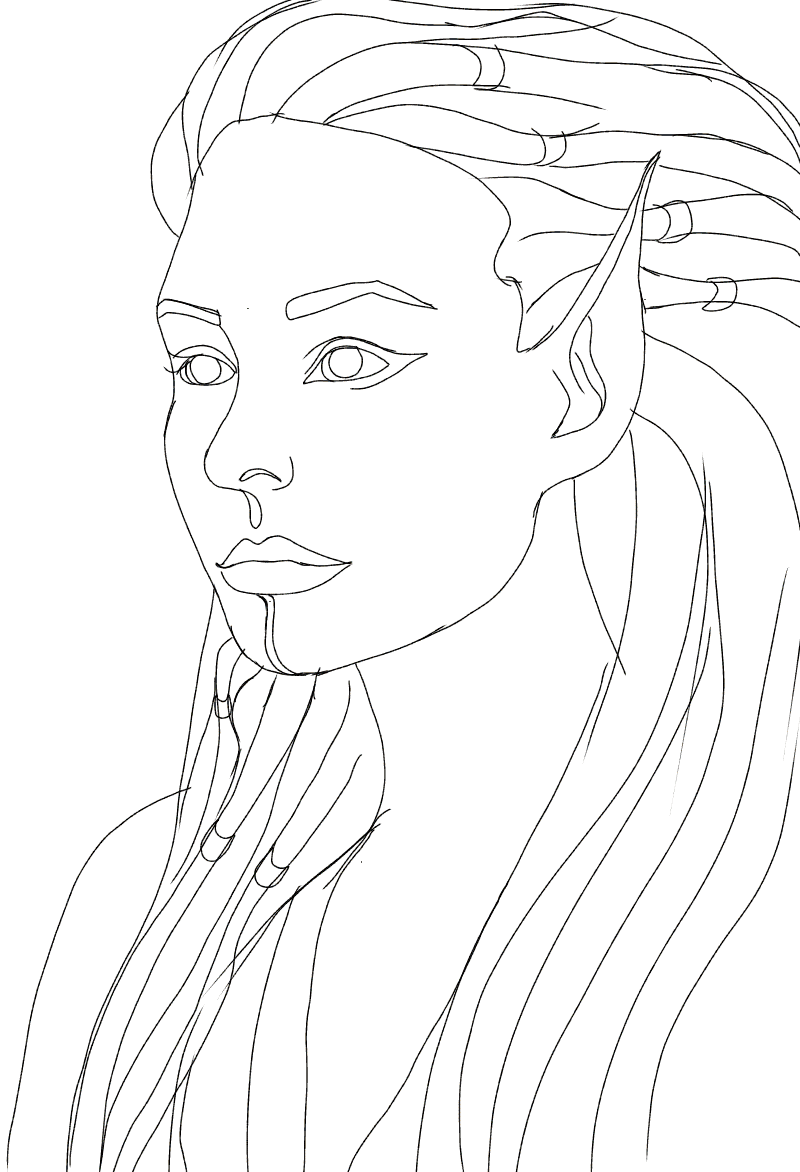 Copyright @francisftlp -All Rights Reserved

Please if there is something I need to improve, I would appreciate it if you told me, I am learning and always constructive criticism help to improve the work. I appreciate that you have read my post, I hope you enjoyed this beautiful drawing. You can support my work with upvote, follow or refeem, I will be totally grateful. You can also leave your comments, I would love to know what you think of my work.
Blessings steemit.
Until next time!
✌