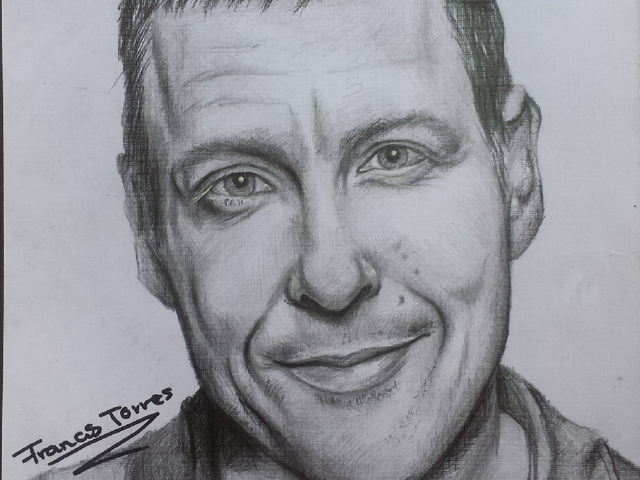 Greetings dear friends!
After a long time, I started to draw again with pencils of graphite, and I confess that it was very difficult to use these types of pencils again, I was so distrustful in each step I was making, so I dedicated myself to read again the art books. So I was able to confirm that what many people say is true: what is not practiced is forgotten. But I promise you now if I'm going to continue practicing.
Very well, I dared to draw this actor basically because I had a week watching his movies, and I can not deny that I enjoy his work, it makes me laugh out loud, and since I am in the round of drawings of favorite actors, I can not leave ignore Adam Sandler.
Presentation of the drawing: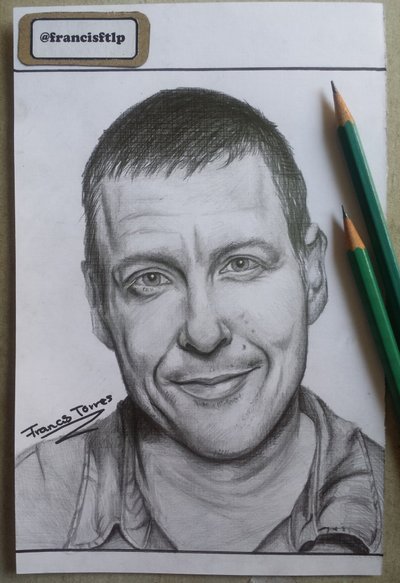 ❢Technical Information:❢
Materials I used:
Graphite pencils scales 2H, HB, 2B, 6B and 8B.
Sheet of white thread, dimensions 120 mm x 206 mm.
Draft.
Total time to do the work:
5 hours.
Photography:
For the photos I used a samsung galaxy s3 mini gt-i8190.
❢Here I show the step by step of the drawing❢
Step 1: realization of the sketch, for this I used the graphite pencil 2H.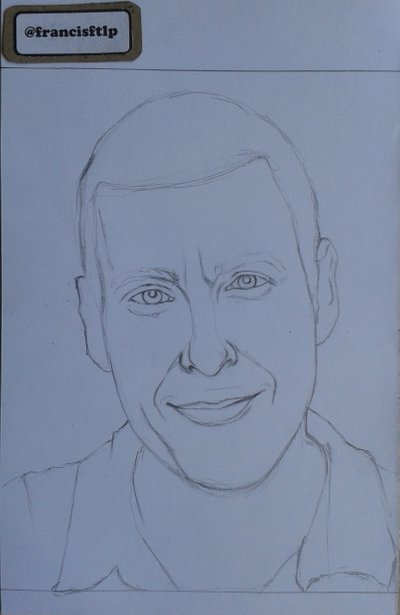 Step 2: Definition of shading, with the HB graphite pencil, I created a base in order to define the shadows. With the graphite pencil 2B, I darkened parts of the face as the cheeks nose and mouth. With the graphite pencil 6B I painted the darker sides, such as the eyes, the nostrils and the shading of the ears..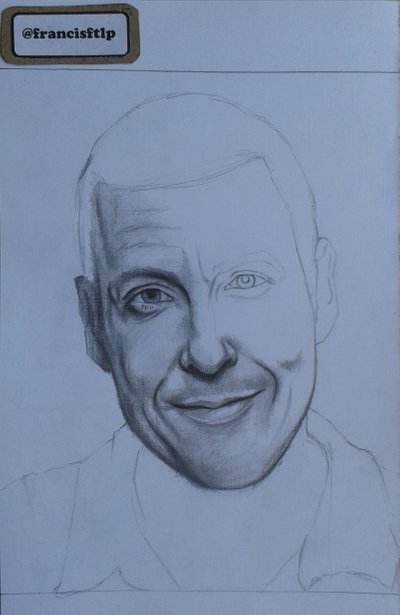 Step 3: In this step I applied the same thing as in the previous step on the other side of the face.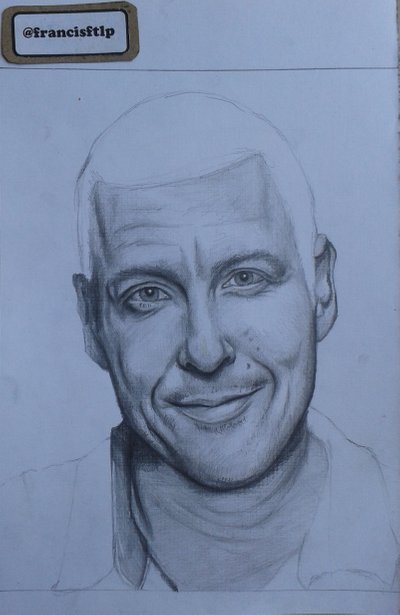 Step 4: For the clothes I used a 2B and 6B graphite pencil. For the hair first I created a base with the graphite pencil 2B and then with the graphite pencil 8B I created layers of hair.
Drawing process in gif animation:
Below I show you a comparison of my work with the original image.
Here I am with the drawing.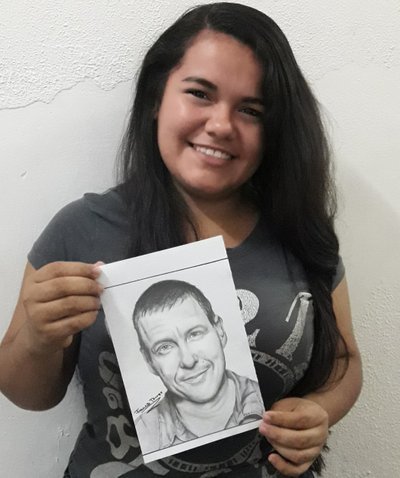 I hope you enjoyed!
I say goodbye steemit, not without first, thank you all for supporting my work, them for reading and devoting a little of their time.
Until next time!
Blessings to everyone.
"To be happy, we have to start loving ourselves and our work!"
✌