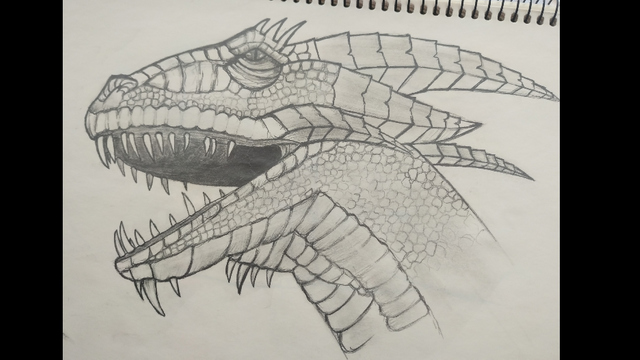 When i have drawn this picture, I started with nose of dragon. Then one by one i have drawn contours that are area of eye, horn, mouth, neck and finally I have drawed details inside of dragon.
I used 2B pencil.
---
Ejderha Çizimi
Ejderha çizimine, ejderhanın burnu ile başladım. Sonrasında adım adım kontürleri çizdim. ( Göz çevresi, boynuz, ağız ve boyun). Son olarak da Ejderhanın iç detaylarına indim.
Ejderha çiziminde 2B kurşun kalem kullandım.