Art Explosion 73: Libelula Girl
To fulfill this week's theme, I was inspired by the libelula, its colors and beautiful semi-transparent wings, and merged it with the beauty of women.
Here is the final result of my work: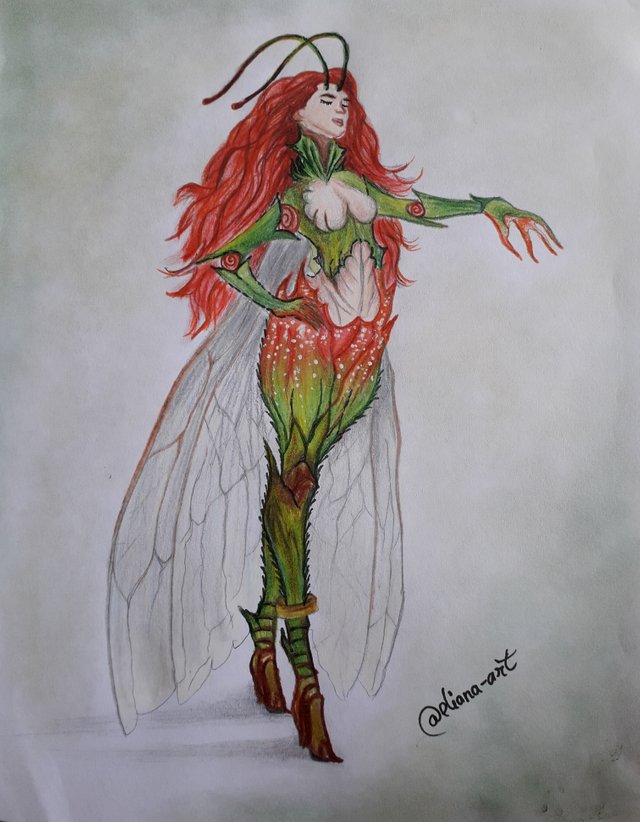 ---
Step by step

The first thing I did was the pencil drawing.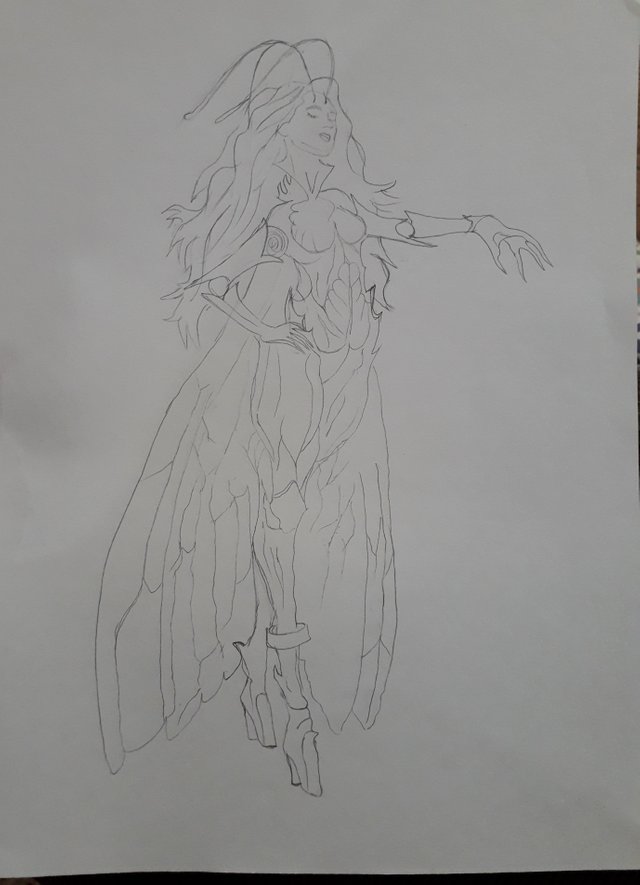 ---
The next thing I did was to color the wings with shades of gray and a little brown, to give it more intensity and realism.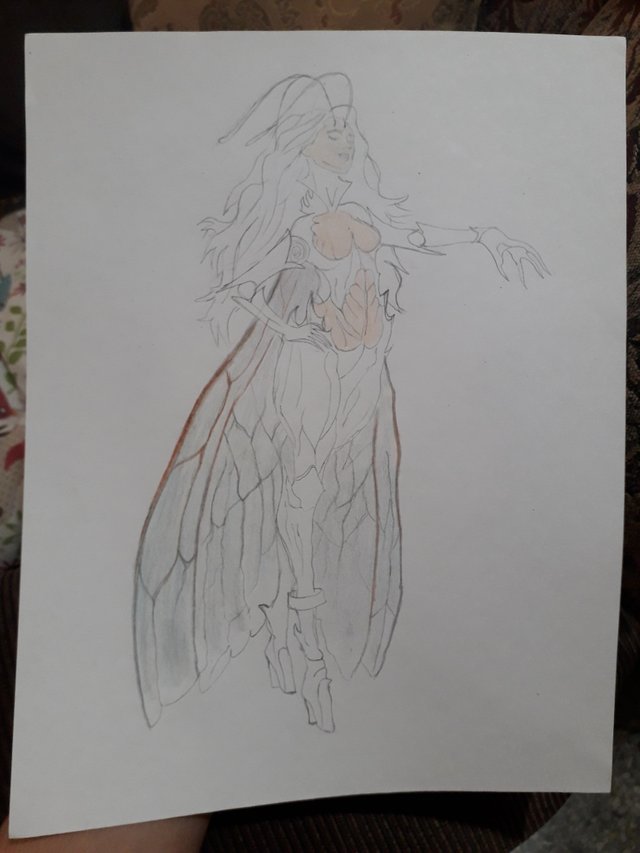 ---
I continued painting the whole body of my girl lubelula with different shades of green, brown and a little red to give it life and my own touch.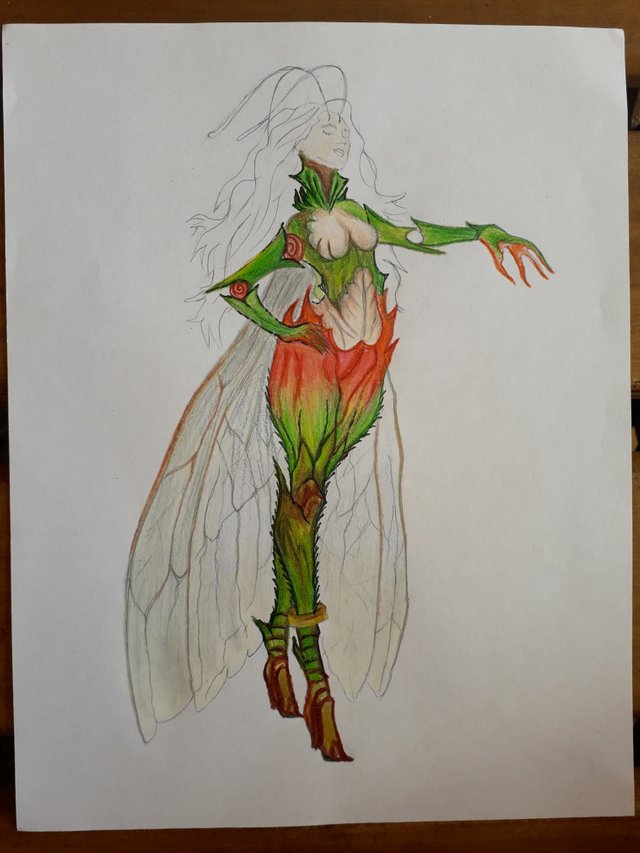 ---
Finally, I worked the hair with that vibrant and beautiful reddish tone, I gave color and life to the face of the lubelula girl. I also wanted to shade the background of my drawing with green.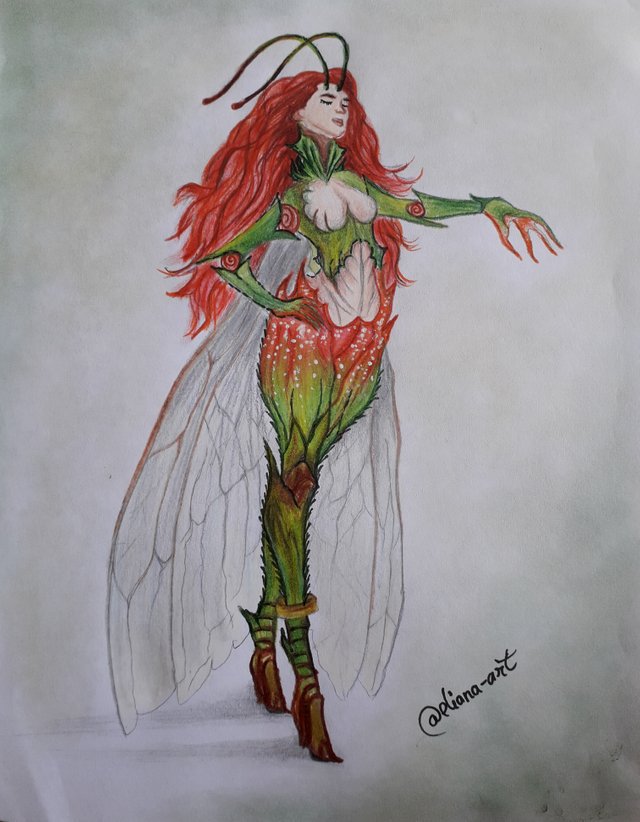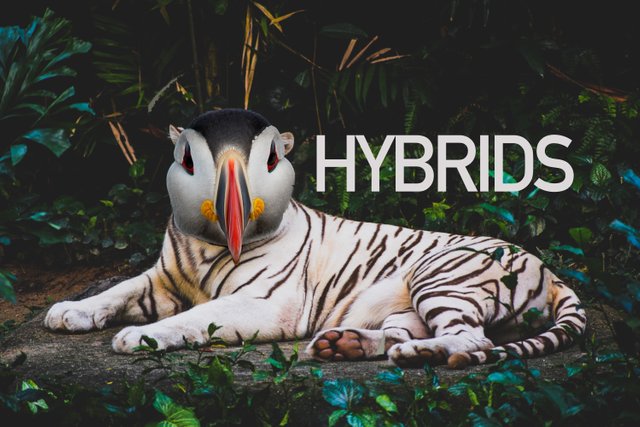 Hoping that you liked my work, any comment or suggestion I do not hesitate to do so, grateful for the support received, I say goodbye until next time.