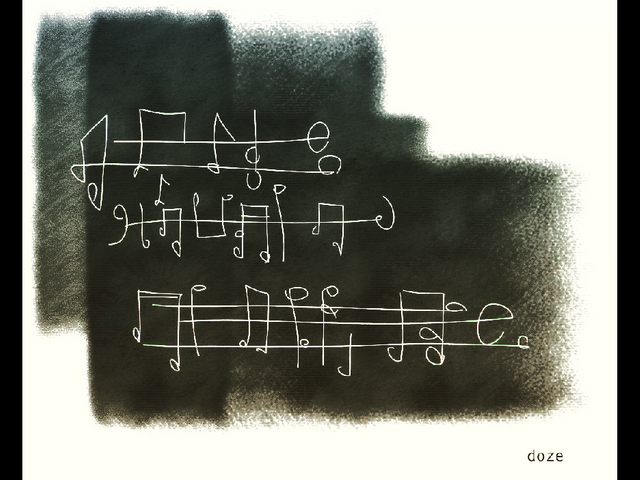 Hi everyone! :)
Today's work is about music.
Writing a partiture is a wonderful creativity process that I admire, even if I don't understand this "strange" language, what I know is that music is a extraordinary piece of our lifes.
This work was made in my mobile phone with Sony Sketch App for Android.