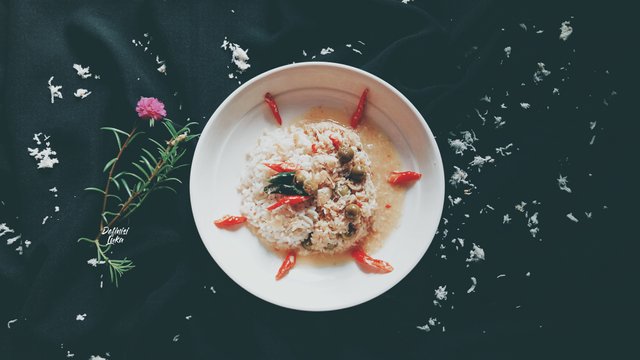 Have you ever imagined coconut flakes for side dishes to eat? This photo session in our kitchen will show you about side dishes made from coconut flakes.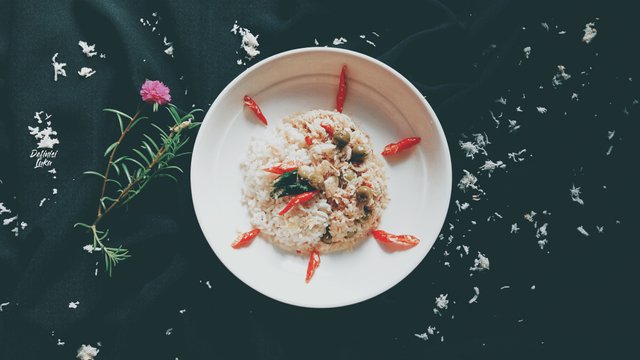 The area of ​​Indonesia is overflowed with coconuts like other Asian countries. That's why we are also accustomed to eating rice with coconut flakes. It might sound strange because coconut meat tastes sweet and will be even more strange if used as a complement to eating rice.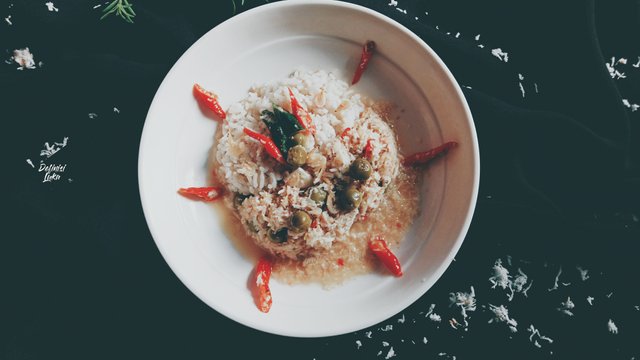 For Javanese people in Indonesia, a food made from coconut flakes cooked with simple spices is called "OBLOK-OBLOK", meaning that these foods are intermingled with one another.
"OBLOK-OBLOK" has many variations, but the most popular uses are the filling of cassava leaves, anchovies or it can also use small dried shrimp. Sometimes tempeh pieces are also added.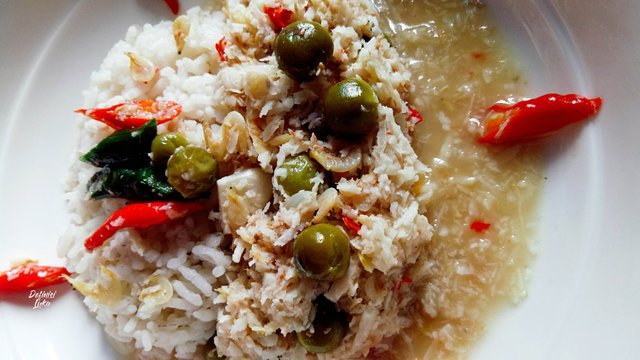 But in this post, we only use the fillings of small dried shrimp and cempokak/rimbang fruit (similar to eggplants but small in size like peas).
The spices needed are very simple: onion, garlic, red chili, candlenut, and turmeric, all of which are mashed. Then also add bay leaves, lemongrass, and galangal to add flavor and taste to the cuisine.
How to make it is very easy. Simply stir-fry the spiced paste until cooked, then add the coconut flakes. Add other ingredients such as anchovies. Then add bay leaves, lemongrass, and galangal.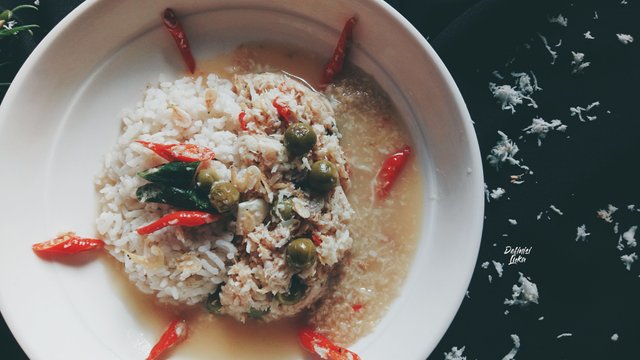 Serve while warm with rice. Well, it's quite easy, right? This side dish really helps people eliminate hunger with ingredients taken from the garden. That is why until now even coconut trees, including trees that must exist in the gardens of each house to help save the budget for daily side dishes.
A friendly choice for vegetarians
This recipe can also be used as a vegan menu by skipping anchovies or dried fish. Frequently, the price of fish that suddenly becomes expensive makes us not use animal protein at all.
It doesn't affect the taste so surprising and it's not too bad to turn this recipe into vegetarian-friendly.
That was a photo session with traditional Javanese food in Indonesia named "OBLOK-OBLOK".
Have you ever known about this dish? Hopefully, our posts can provide something new for all of you, and thank you for taking the time to read our posts.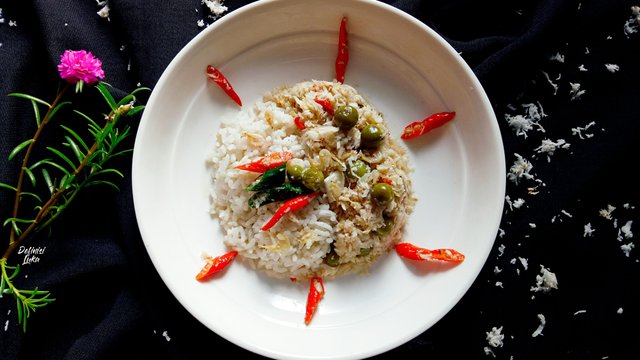 ---
---
---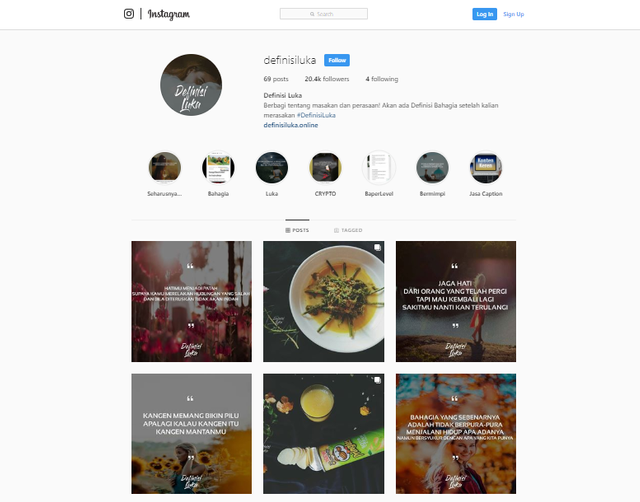 Please, follow us and keep on eyes our feed.
Regards,
Definisi Luka and The Team.