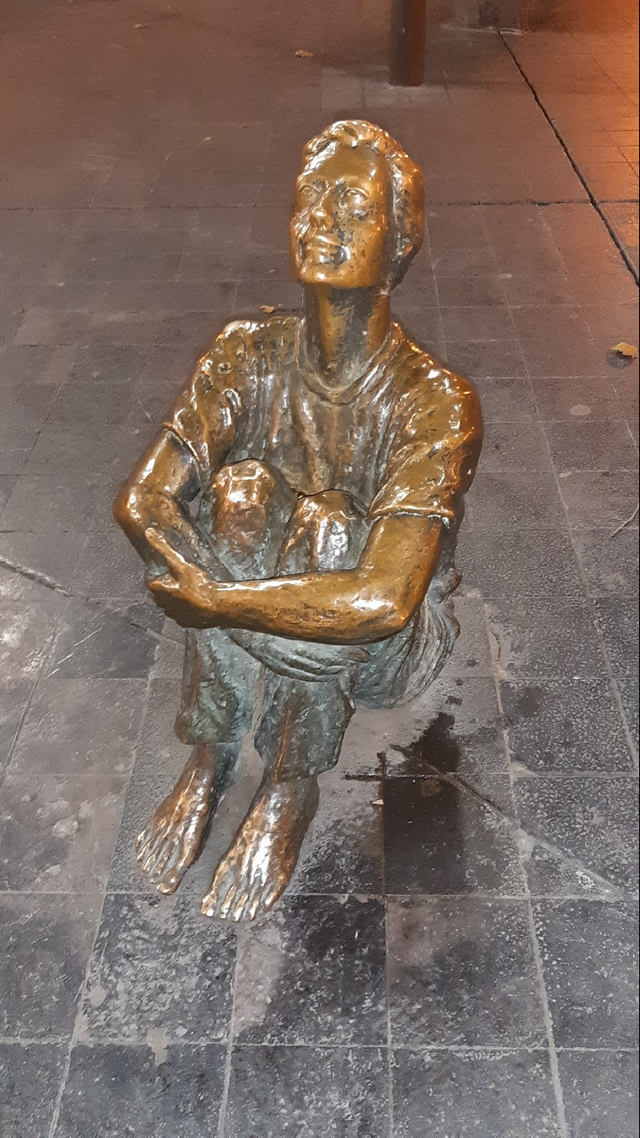 This bronze sculpture represents a child, who seems to look where the New Tower once was. The intention was to contrast the contemporary of the figure with the past represented by the tower. After the last remaining part of the tower was demolished, the statue remained on the site. Now many people sit next to him and look towards the direction where the New Tower was.
Author: Santiago Gimeno Llop.
Year: 1991.
Location: Plaza de San Felipe (Zaragoza).
Material: bronze.
Camera: Samsung Galaxy A7