Pursuiting our own Happiness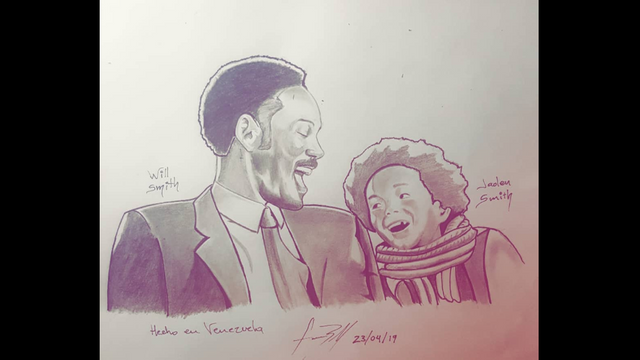 The thing about happiness is that, sometimes, we realize that we were trully happy after the good times are gone, i was watching "The Pursuit of Happyness" and i asked myself "Was i really happy back then? Am i happy with myself now? Will i be happy on the future?" Some say happiness is apreciating the small little details and the small things that fill our days with joy, we've all found moments of joy but we can't really say that we are trully happy, in fact, what is true happiness? Is it spending time with your familly, friends, your loved one, your pet or even completely alone contemplating your own space? Is it doing the things you love, fufilling your dreams and aspirations or even managing to find significance to our very own existence?
You all know what they say about good times... Good times never last, and with that our happiness never lasts... But what we can get from it, that it's the important part because even if we are in terrible times we can be able of finding joy, love, friendship... We are always searching for "true happiness" but we do find it, is just that we lose it for a moment and then we retreive it back over and over and over again, we can say we were trully happy once, twice, or even thrice, even if it is for the shortest moment, we can feel it but we can express it, sometimes, we even forget when we were trully happy, and that is a real tragedy, a tragedy that we must be aware of because forgetting how and why we were happy & how and why we lost that happiness is the why we sometimes repeat mistakes and lose our happiness again.
We always learn from our past happiness and we manage to be even happier in our own personal way in the future be it because of a person, an event in life or even sitting back and realizing that there's nothing else to be done about it and contemplate your existence.
Will Smith said through the character of Chris Gardner "Don't ever let somebody tell you, you can't do something. Not even me alright? You got a dream, you gotta protect it. When people can't do something for themselves, they're gonna tell you that you can't do it. You want something, go get it. Period." Maybe the character was right and maybe happiness is something that we can only pursue and maybe we can actually never have it. But i see it differently, i think happiness, just like love, always finds us in different forms, different shapes, different colors and ways. If you want happiness, go get it, find it, fight for it, if you lose it and fall, get back up and retreive it again with a more ferocious energy than before, always with bravery, go chase your happiness just like you would chase your dreams and aspirations, go get it, just like mr Labeouf said performing a letter that he once readed "DO IT, JUST DO IT! Don't let your dreams be dreams, yesterday you said tomorrow, so JUST DO IT, MAKE YOUR DREAMS COME TRUE, WHAT ARE YOU WAITING FOR!? DO IT! YES YOU CAN! Stop giving up"
Just like parts of this post, life and happiness can be a series of contradictions and small little details for the better or worse, finding happiness is sometimes stated as an endless search, but we always find it, we always lose it, we always retrieve it, we always cherish it, even if it is for a second, we are really happy more times that we can recall and that always makes me think how to appreciate things in a more personal and better way so that i can cherish my memories even more.
The video where i show the speed draw process:
Have a good night everyone!