In a photo you can tell a thousand stories and infinite sensations that differ from person to person.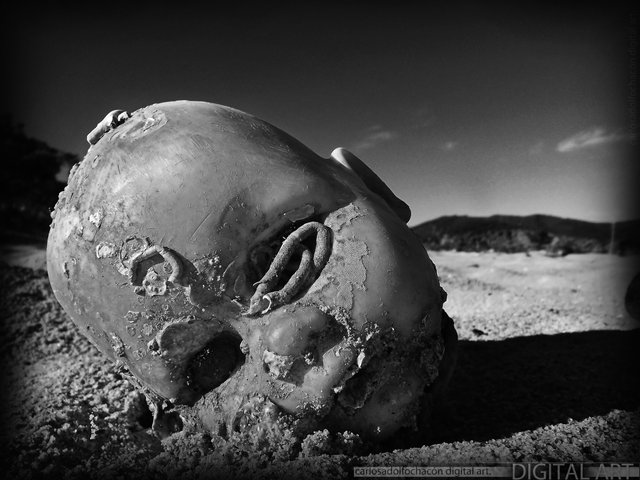 How many years floating down to reach a thing of crystalline waters... the blue sky merges with the sea and in the garbage I find a morbid beauty... a plastic face housing an incipient life, a micro ecocystem... In a vast world that digests the entrails in the floating dreams of a girl lost in time; where did he leave his doll ... where is his smile plasticized by the sea breeze?
@ntopaz

Photograph taken with Fujifilm

F/3.1
1/1200 s
Iso 100
Processing Adobe Photoshop CS 6
© Carlos Adolfo Chacón Rosales
All the photos and texts in this publication are made by me.