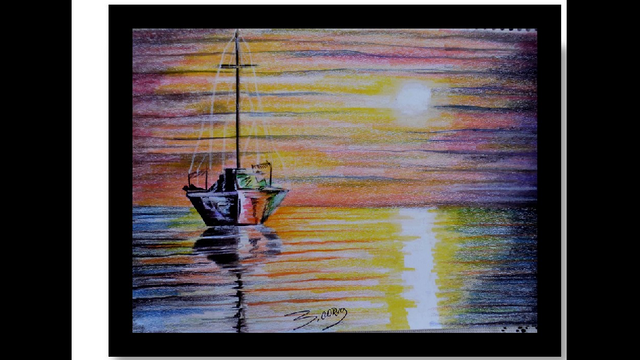 hello friends of STEEMIT, it is my pleasure to greet you all, today I am very happy to present this visual artistic work, for the contest that is coordinating the "art-venture" project, thank you for doing this activity and supporting good art In our community, in this opportunity my sunset work, I was doing it with several images that I remember of many sunsets, that I see in my city, imagine yourself? I am from Venezuela and I live in a coastal city called "Cumana", beautiful land of the sea, white sands, palm trees and that characteristic smell of salt, my home is very close to the sea and every time there is a sunset, always captive our glances and thoughts, I wish the participants good luck and success, I suggest you never stop drawing and moving forward in this wonderful task, which in one way or another takes us to that world of extraordinary colors and fantasies .
---
Marine Sunset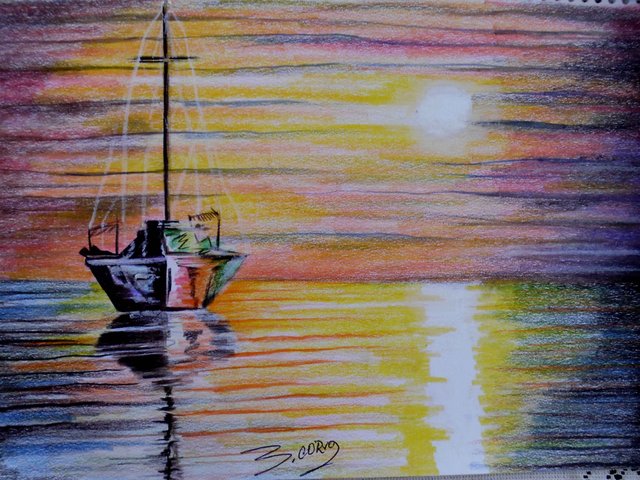 steep 1


We made the sketch in graphite pencil Hb - 2 to supplant it by the colors.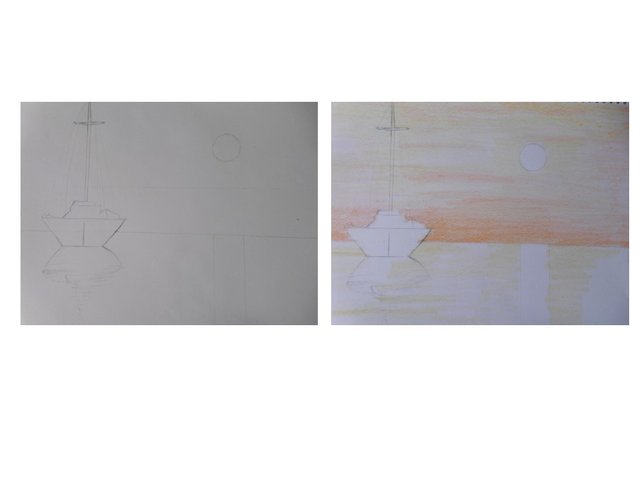 steep 2.


In this step we go with the first layers of colors and in this way we are mixing the different shades to give the effect of illuminated clouds.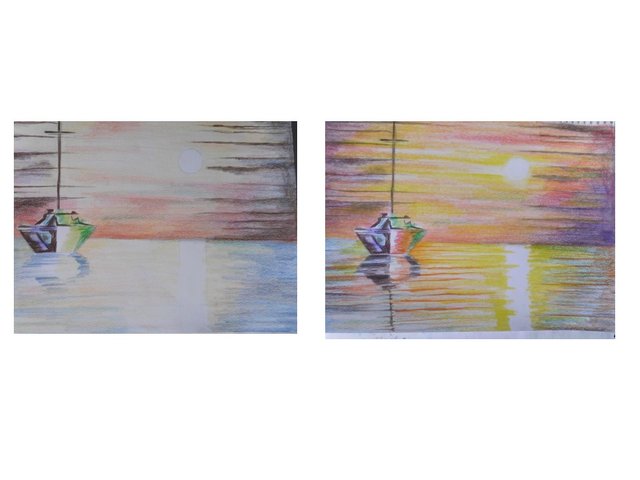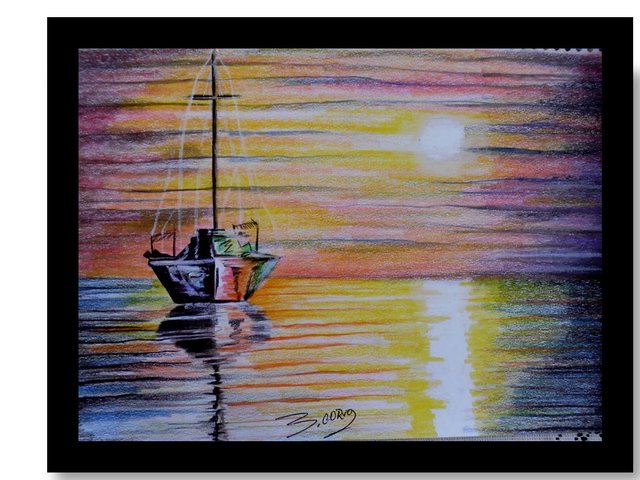 ---
My drawing and username in Steemit.