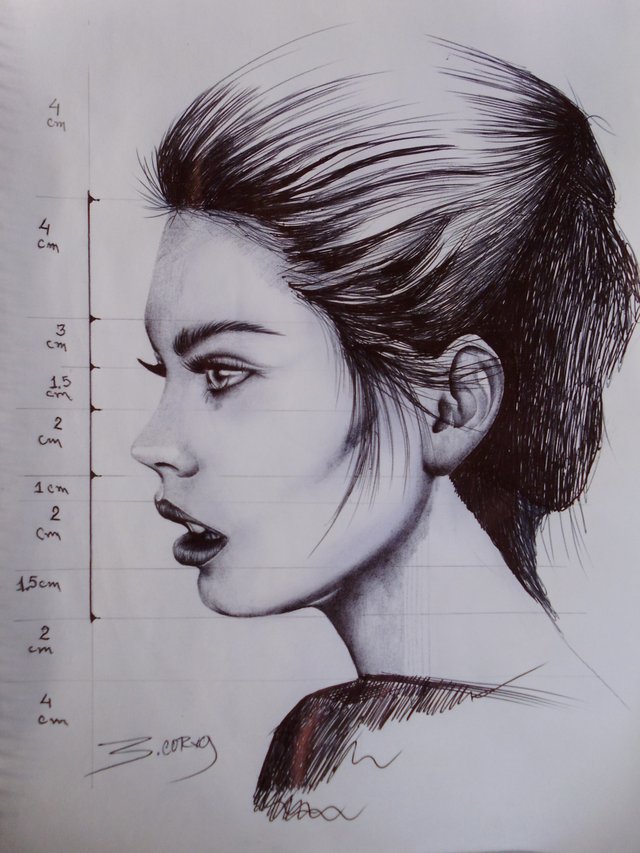 Hello friends of "STEEMIT", today I want to share this second work on the profile face, done with the dividing box technique, sometimes we have no motivation to draw, for not having knowledge of some techniques, which facilitate us to have incredible results, today I will explain this technique to make profile faces, which is very easy to use, this technique allows us to draw and make the main sketch very successful, where we can diagram everything with a symmetry adjusted to the parameters of the face profile drawing, I recommend that you use it and motivate yourself to draw, with trying you would not lose anything, on the contrary you will have a lot of fun.
---
"Face of profile "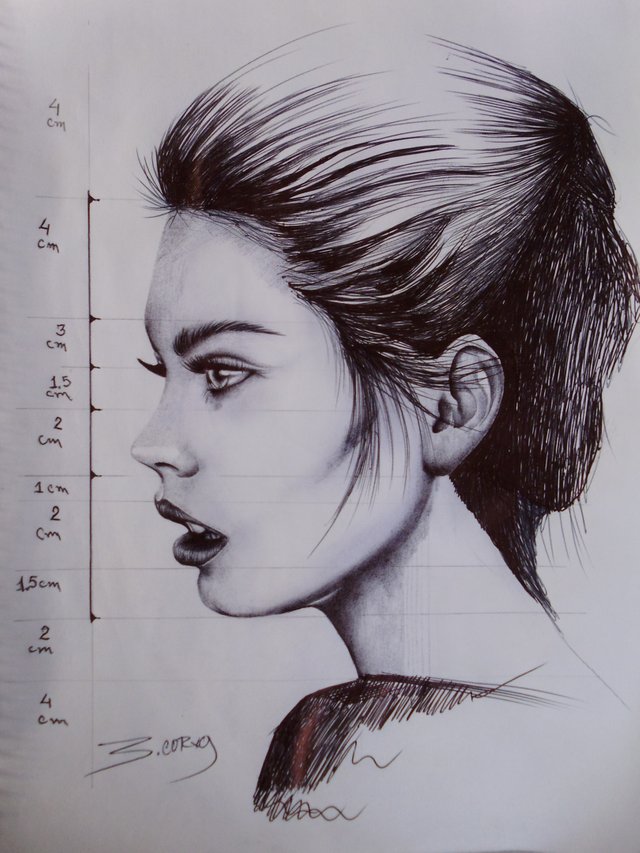 Step 1.
I make a dividing table of 10 spaces, with their respective measures that are seen in the diagram.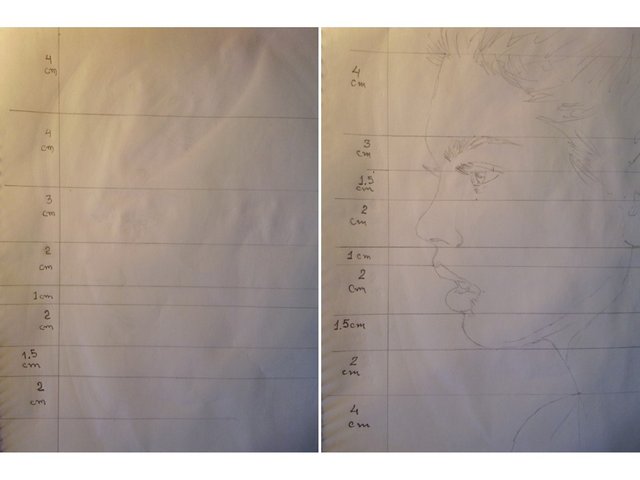 Step 2.
Here we can see the sketch made, each division marks the different measures of the profile face anatomy.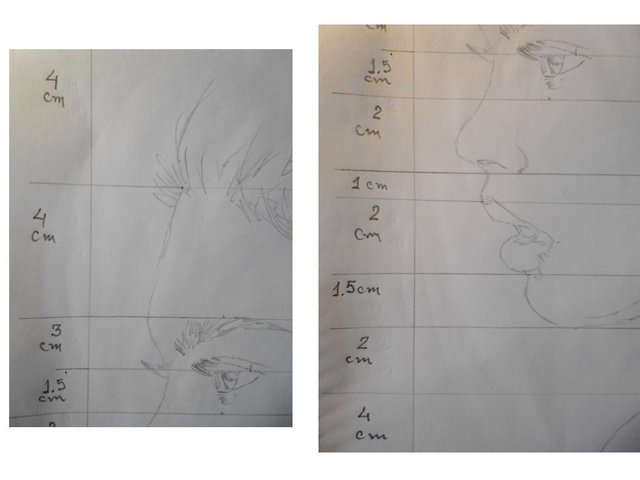 Step 3
The drawing of the eye is the central point of the drawing, it is a good option to start working with the drawing process.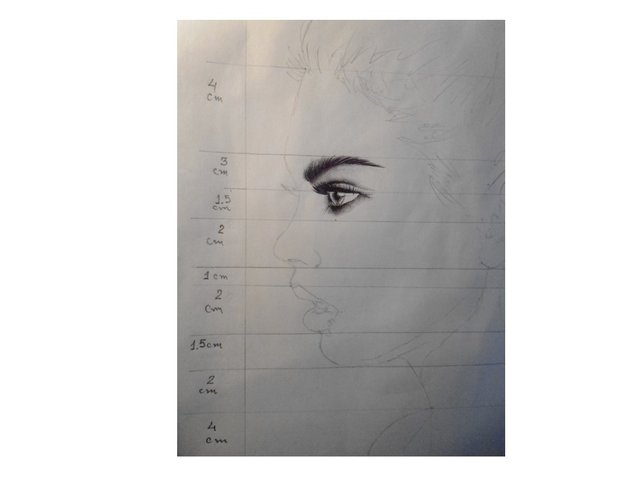 Step 4
I wanted to give a surprised face expression to my profile face model, we can see that his mouth is a little open, but the measurements are in the normal parameters.

Presentation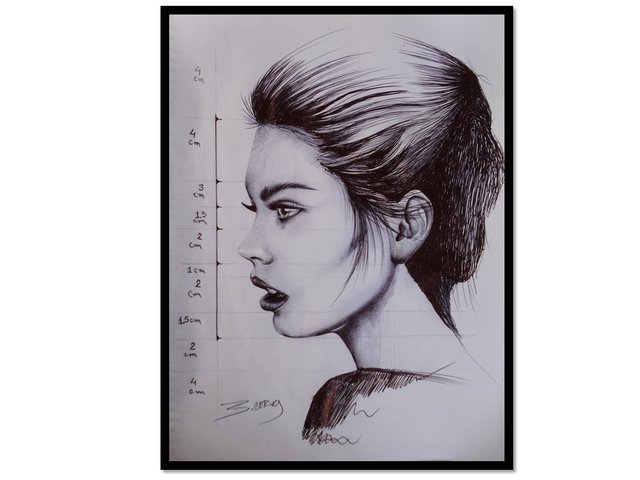 If you use this box you can get good parameters in the profile face measurements, it is simple to make it try it would be very useful, you can vary the measures if you want to make it larger, but the box has to be in the parameters, it is pure transformation math.
Decorating an interior space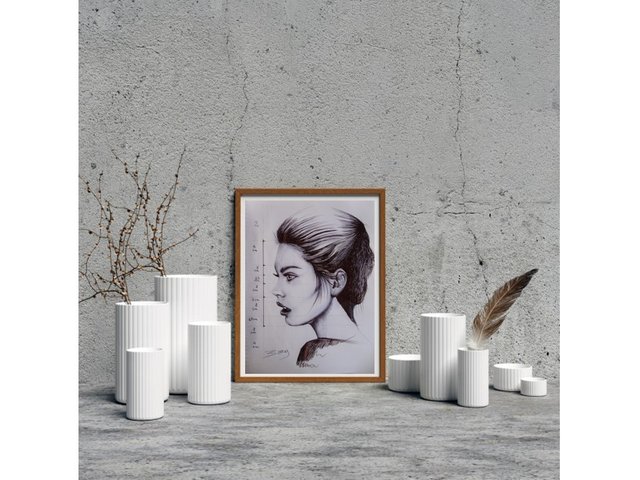 Friends of "STEEMIT", for me it is a pleasure to share my drawings and explain the process of realization, with the aim that my blog is useful for many friends interested in the magical world of visual art, I wish them many successes and I I say goodbye as always with this thought that makes us grow more every day.
The best expert was also an apprentice day.