Hello friends of STEEMIT, a big greeting to the artistic community of "TOPAZ" today I present this visual artistic work done in its entirety with the blue pen technique, since a few publications ago I began to teach the different tones we can get from a blue pen, all the technique is based on getting these tones and textures through the pressure exerted on the pen to the surface, which in this case is white card and of course some patience, this new technique caught me a few years ago , which was for me a surprise to be able to make drawings with a pen that has a single tone, I hope you are encouraged to practice a little and discover this modality that is very interesting in the practice and handling of unique tones.
---
"Face with lenses".


• Fuente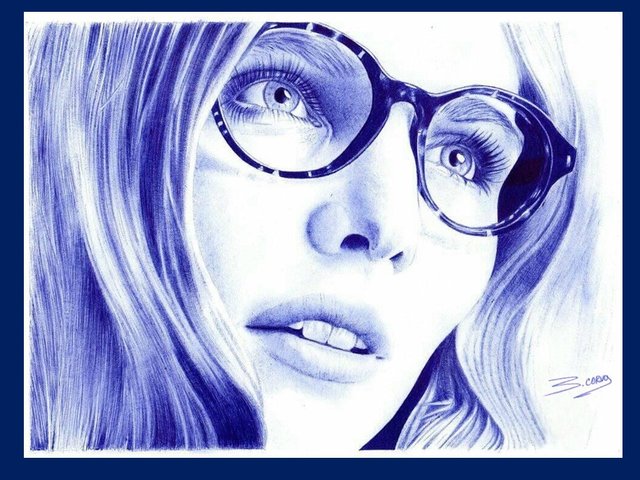 Step 1.
I make the sketch in graphite pencil "HB-2" and start to give the first blue ballpoint textures.

Step 2.
We continue with the same pattern of textures with small stripes, so we give the contour to the image..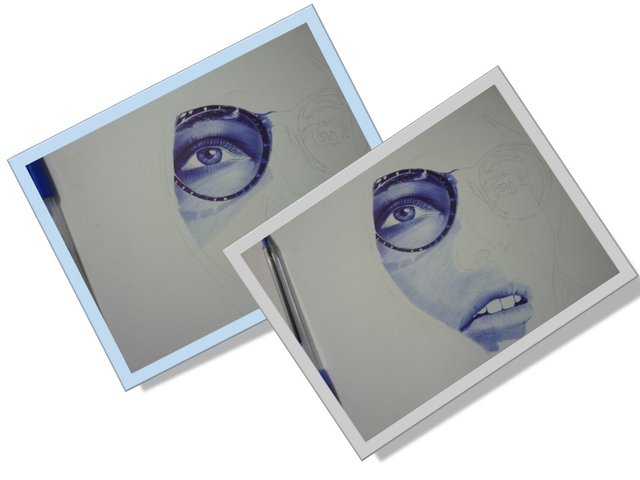 Step 3.
Here we have the face 80% completed, we continue with the rest of the drawing following the same parameters of small stripes that have a uniform sense, then we made a new layer of texture to give more contrast.

Presentation .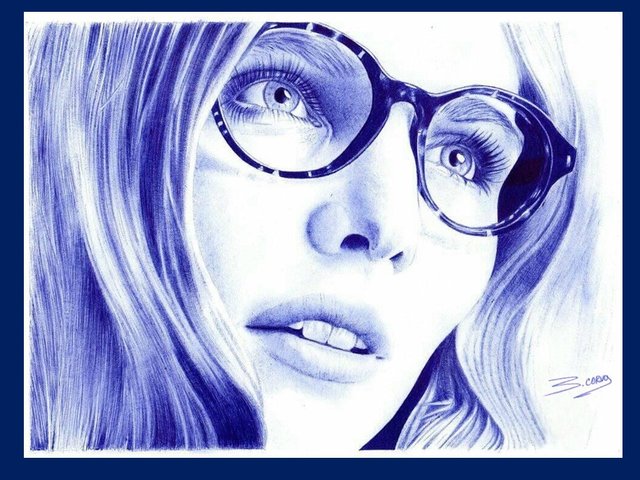 Reference image.


• Fuente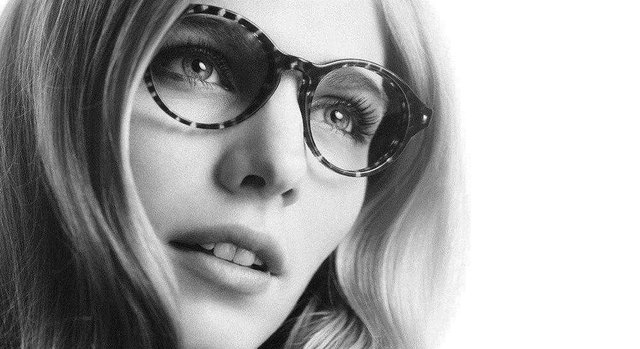 Friend artist, here I leave you the scale of shades in blue of the pen, I invite you to visit the community of "TOPAZ" at this address .
• TOPAZ




---