Drawing "Madonna" in black pen.
Hello friends of "STEEMIT" a big greeting to the community of artists of "TOPAZ", today I present this visual artistic work, made in the technique of the black ballpoint, on a smooth cardboard surface, with dimensions of 33 cm by 25 cm , on this special occasion, I play the pop queen "Madonna", one of the most successful singer in the history of music, with countless successes that have remained, from the 80's to our days, always considering herself as one of the best exponents in his musical genre.
---
Madonna".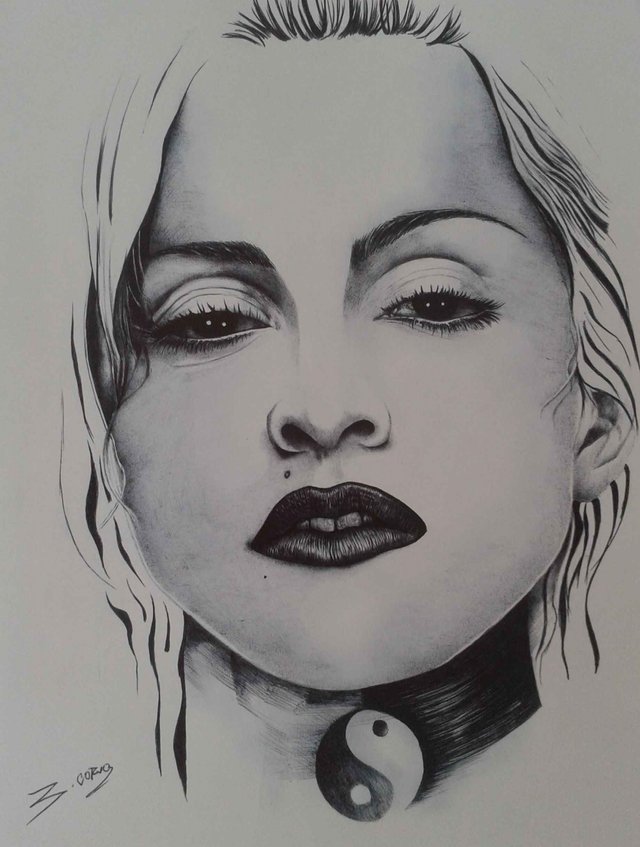 ---
Image reference.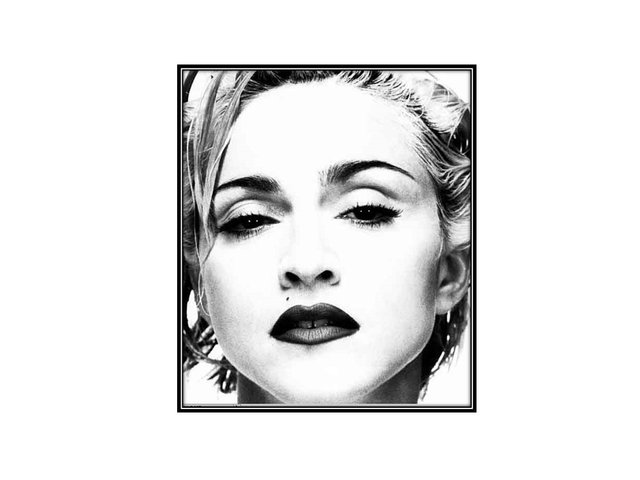 ---
• Fuente

Step 1 y 2.
We made our sketch with the graphite pencil with the code "HB-2", we proceed to give the first ones capable of pen ink very gently.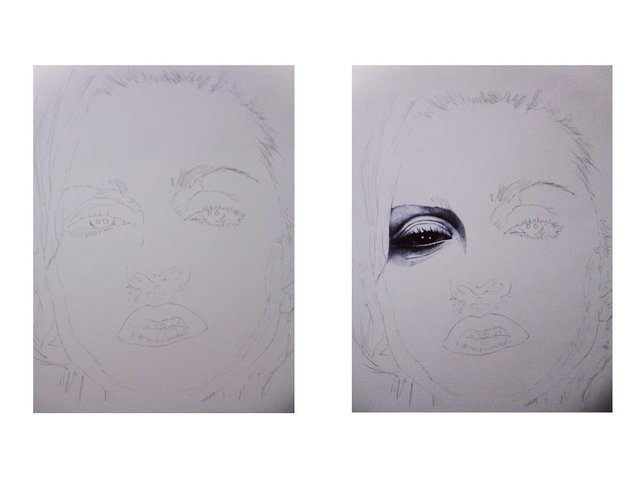 Step 3 y 4.
When we work with black ink ballpoint pen, the marking is very strong, to texturize the tones we must have a lot of subtlety in the strokes, it is very similar to the technique of the "pointillist", but in this case it is with very thin small stripes.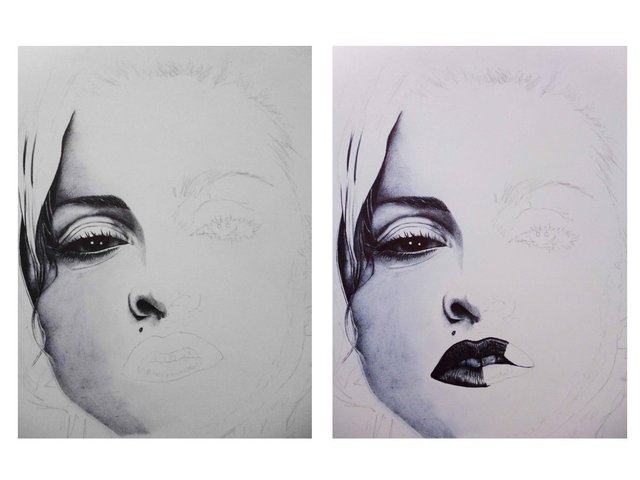 Step 5.
In this process we are going to texturize the skin, with stripes that go in a uniform direction very smoothly, until making an outline on the face, it is important to check our progress of the symmetry of the face with respect to its position, the position of the eyes, nose and mouth, check that everything is well proportioned.
---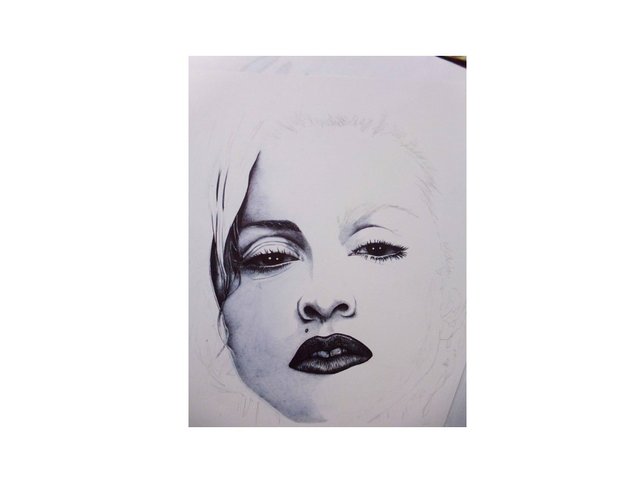 ---

Presentacion.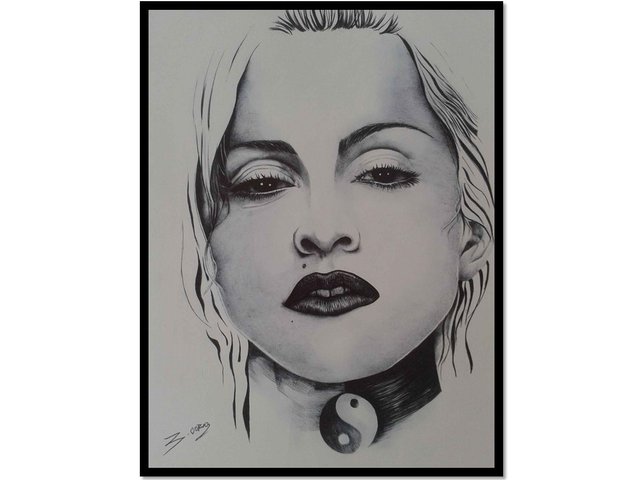 ---
it was a great pleasure to share this artistic work, wishing all of you many successes in your publications and as always I say goodbye with this thought.
"There is no expiration date for creativity."
Madonna


• Fuente