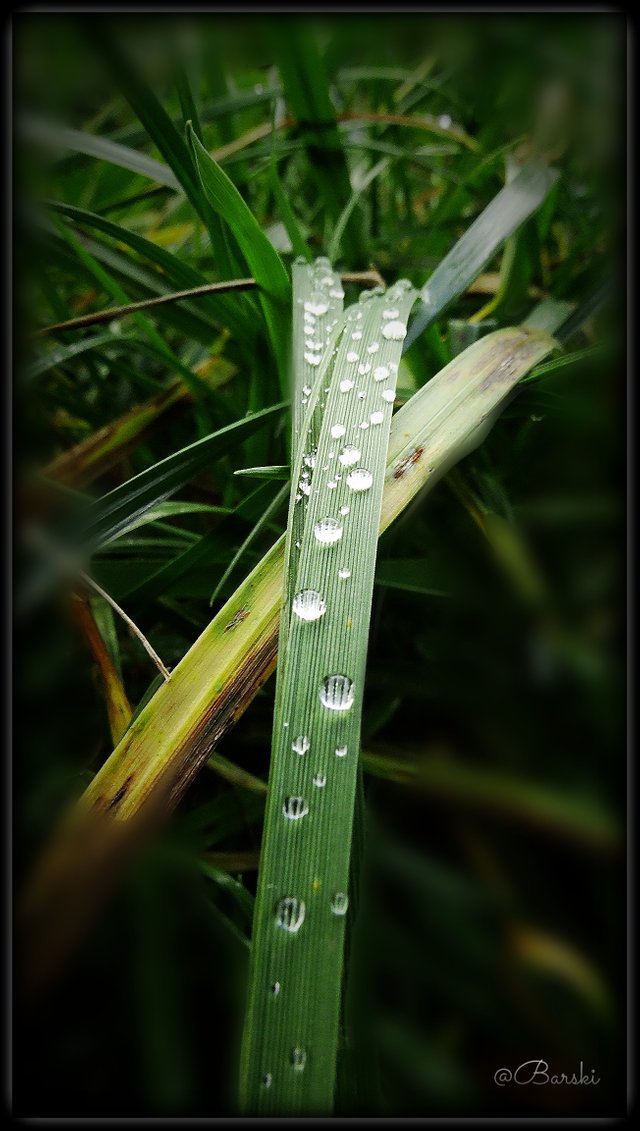 A couple of days ago, I saw grass over which dew drops were scattered.
It was like a green road along which diamonds are scattered.
This plot reminded me of a song by a rock band that was popular in the days when the Soviet Union cracked and began to creep at the seams.
NautilusPompilius, the name of this group.
A song called Brillant Roads even mentions the bitter grass, which makes this photograph not the worst poster for this song.
I don't know, perhaps the author of this song was inspired by a similar view of morning dew.
Photos taken with a Sony Cyber-shot DSC-HX300 camera
I edited a photo in the program PhotoDirector, which I also installed on my smartphone.
Author @barski
Ukraine