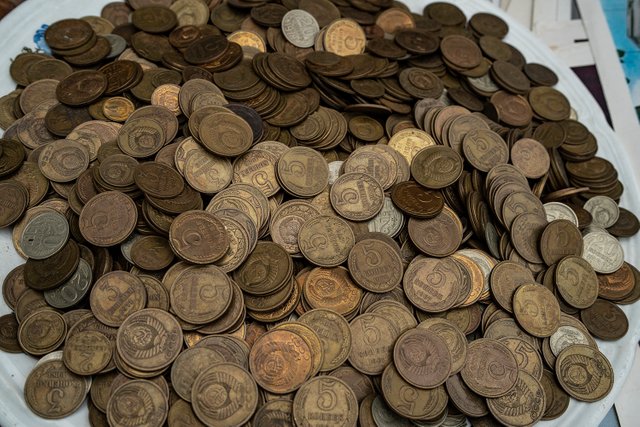 Добро пожаловать или сделано в СССР.
Я искал инструмент для резьбы по дереву.
Чего-нибудь не хватает иногда для хобби.
Недалеко от моего дома есть небольшой рынок старых вещей.
Я бы назвал его рынком ненужных вещей.
Но всё же полезные штуки там встречаются.
Бродя по этому старому рынку, я увидел любопытную секцию.
Всё свободное пространство было занято.
Сейчас покажу чем именно.
Welcome or made in the USSR.
I was looking for a tool for wood carving.
Something is sometimes missing for a hobby.
Near my house there is a small market for old things.
I would call it a market for unnecessary things.
But still useful things are found there.
Wandering around this old market, I saw a curious section.
All free space was occupied.
Now I will show what exactly.
---
---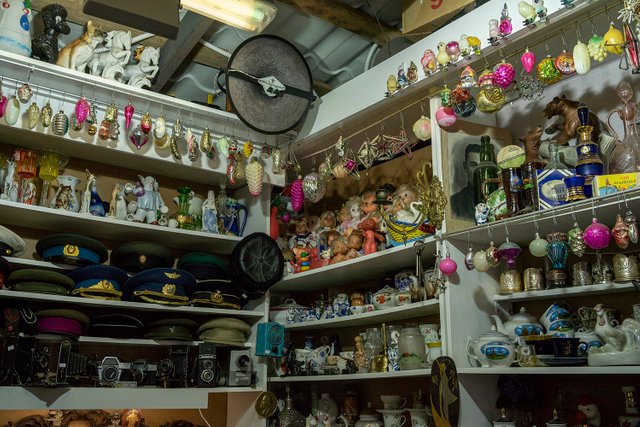 Из этого динамика возможно раздавался голос Левитана и он много чего помнит.
From this speaker, perhaps the voice of Levitan was heard and he remembers a lot of things.
---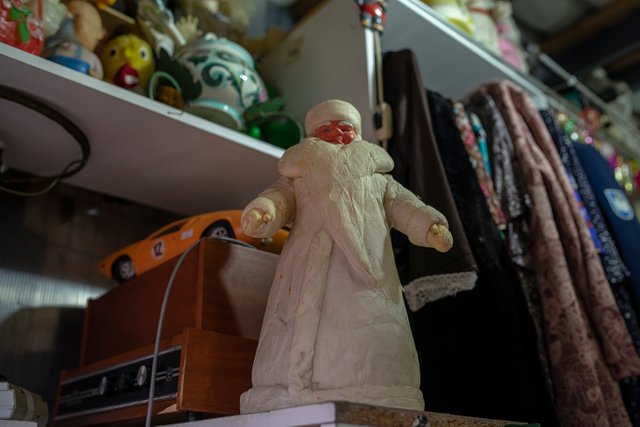 Похожий Дед Мороз был в каждой семье.
Он стоял под ёлкой и раздавал подарки.
A similar Ded Moroz (Santa Claus) was in every family.
He stood under the spruce tree and handed out gifts.
---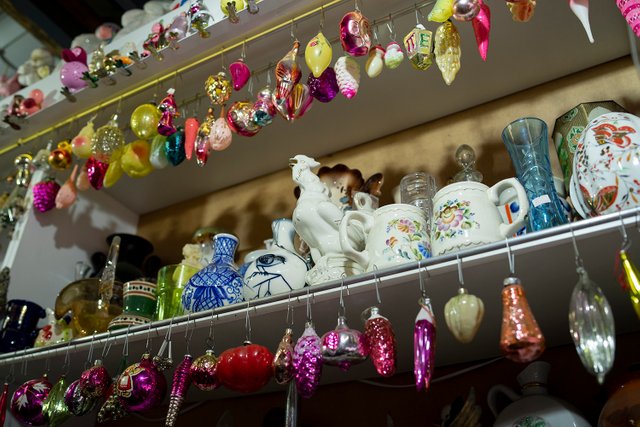 Здесь есть много старых новогодних игрушек.
Когда-то они висели на новогодних ёлках.
Они сделаны из натурального стекла.
Тперь больше игрушек продаётся из пластика и нет такого разнообразия фигурок.
There are many old New Year's toys here.
Once they hung on New Year's trees.
They are made of natural glass.
Now more toys are sold in plastic and there is no such variety of figures.
---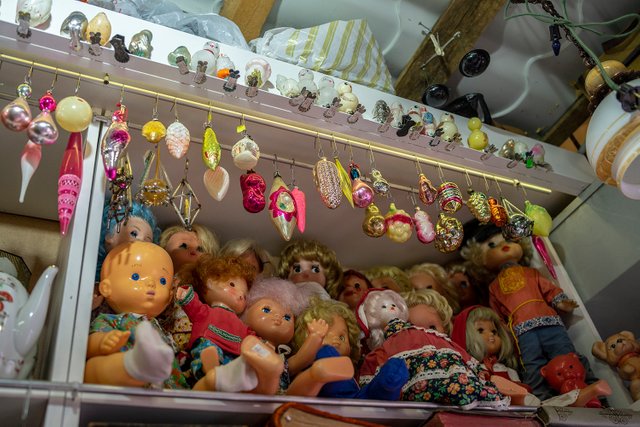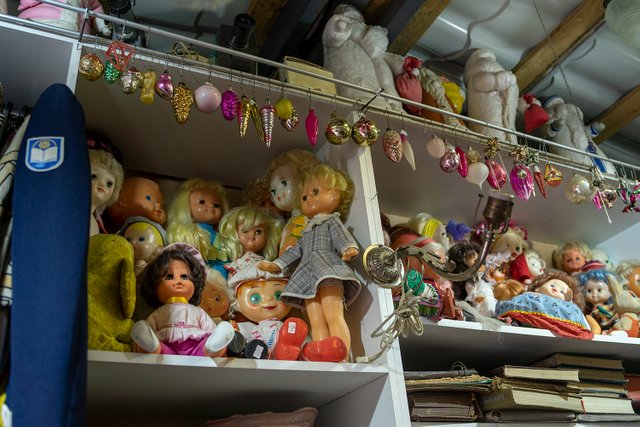 Взрослые тёти наверняка вспомнят своих кукол из детства.
Признавайтесь, кто в них не играл или не мечтал поиграть
Adult aunts will probably remember their dolls from childhood.
Admit who did not play them or did not dream to play
---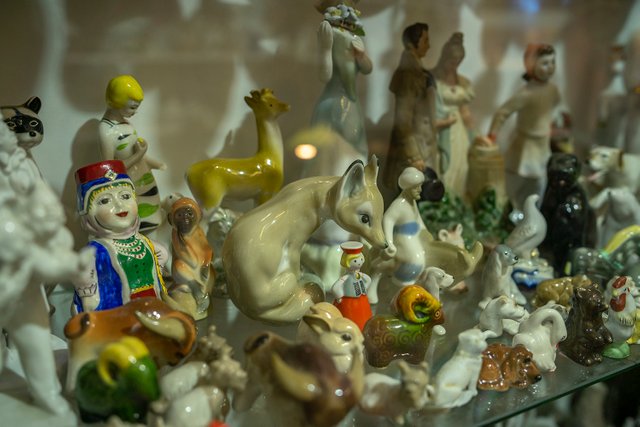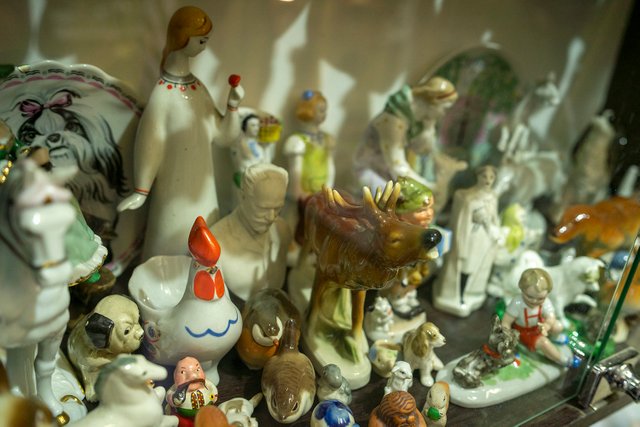 Это тоже бренд ушедшей эпохи.
Фигурки из фарфора.
Сейчас появляется мода их коллекционировать и они порой дорого стоят. Во времена СССР они были очень доступны и украшали быт.
Разве они не милы.
This is also a brand of a bygone era.
Porcelain figurines.
Now there is a fashion to collect them and they are sometimes expensive. In the days of the USSR, they were very accessible and decorated life.
Aren't they sweet.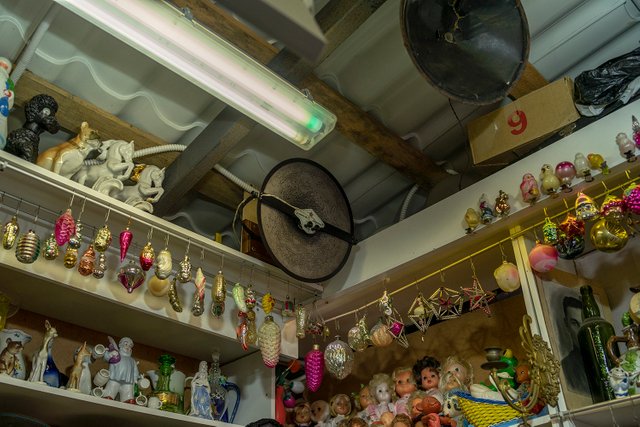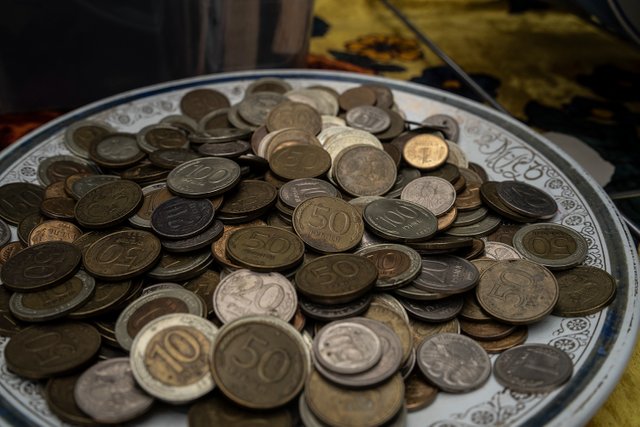 Это символ 90-х годов.
У меня нет настальгии по СССР, но я помню сколько там было хорошего.
И я знаю, сколько плохого принесли перемены.
Я долго живу и мне есть что с чем сравнивать.
Ломать - не лучший способ получить новое.
This is a symbol of the 90s.
I do not have nastalgia for the USSR, but I remember how much was good there.
And I know how much bad change has brought.
I live a long time and I have something to compare.
Breaking is not the best way to get new.
---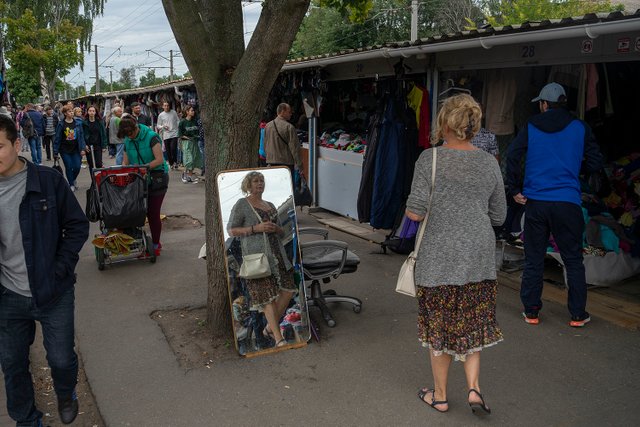 Рынок старых вещей похож на зеркало...
The market for old things looks like a mirror...
---
Я не уверен, подойдёт ли мой пост для nTOPAZ и его конкурса "brand story", но ставлю #ntopaz.
И конечно не могу забыть о Denis и её замечательном #marketfriday.
Я не знаю, где я буду завтра и в эту пятницу.
Мы уезжаем в маленькое путешествие в Карелию.
Не уверен в связи и интернете.
Поэтому всё происходит сейчас.
Хорошего дня и доброй недели.
I'm not sure if my post is suitable for nTOPAZ project and his competition "brand story", but I put #ntopaz.
And of course I can't forget about Denis (@dswigle) and her wonderful #marketfriday.
I don't know where I will be tomorrow and this Friday.
We are going on a short trip to Karelia.
I am not sure about the connection and the Internet.
Therefore, everything is happening now.
Have a nice day and good week.
---
Sony A7M2 1,4 35
---