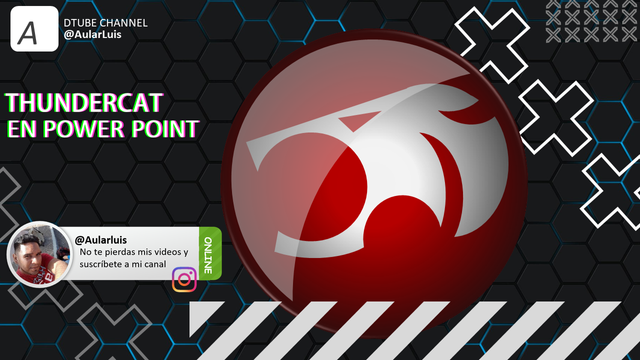 English Version
---
In this opportunity I have brought a design that many may remember from their childhood "the Thundercat" is a series that I liked very much at the time and I liked very much to make this design the hardest is to choose the real music is very difficult to get a good music.

I hope you enjoy the video and allow you to make your designs easily and quickly!
Versión Español
---
En esta oportunidad he traido un diseño que tal vez muchos recuerden de su infancia "Los Thundercat" es una serie que me gusto mucho en su momento y me gusto muchisimo realizar este diseño lo mas dificil es escoger la musica de verdad es muy dificil conseguir una buena musica.
Espero disfruten el video y te permita realizar tus diseños de manera facil y rapida
No habia notado que por la musica que coloque habia un problema de reproducción del video miestras soluciono el problema puedes ver el video en esta dirección
Visor Youtube