Lights and shadows - watercolor and tips in some steps /// Luci e ombre - acquarello e suggerimenti in alcuni passaggi.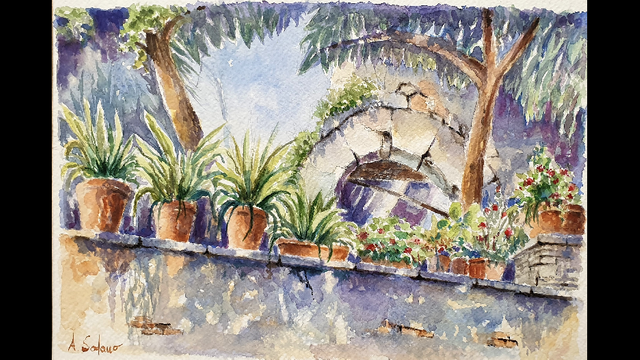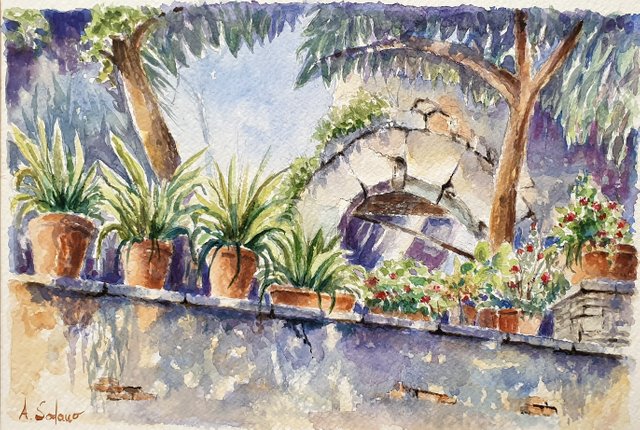 Lights and shadows

2  0  1 9 
watercolor on paper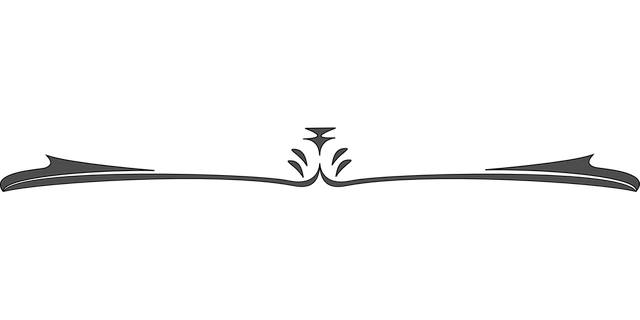 [ENG]
Lights and shadows - watercolor and tips in some steps.
Hello to all dear friends.
Today I present a watercolor painting of a very intriguing ancient glimpse.
Views that we can admire in many ancient historical centers, in Italy and France.
The protagonists of the composition are pots of plants and flowers, lined up on an old wall.
Behind a Roman arch among trees.
The real protagonist of the painting is light, as it should be in all watercolor works.
I tried to give light vibrations and particular effects of light and shadows to the composition.
I leave to the artists who want to try this wonderful technique some important suggestions.
Let's see how...
A novice artist with watercolor to paint shadows will use black or brown.
Unfortunately, this is a misproceeding.
Shadows to subjects in full light are painted with violets or cobalt blue.
This was taught by the famous Impressionist painters from 1870 onwards.
Working in full light and in the open air these famous artists have shown that light generates purple or bluish shadows on subjects, never black!!!
Black is abolished from the impressionist palette.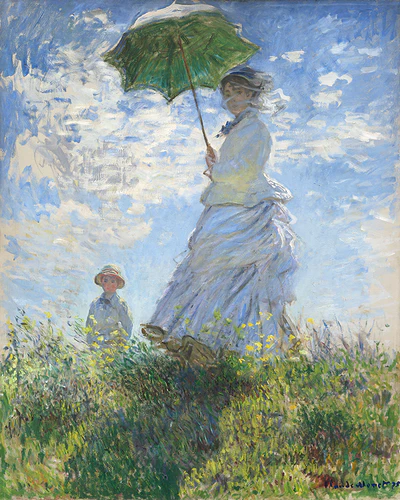 src
As you can see in a famous painting by Claude Monet, the shadows of the woman with the umbrella alone are green and not black or brown!
Here is a visual example on my watercolor: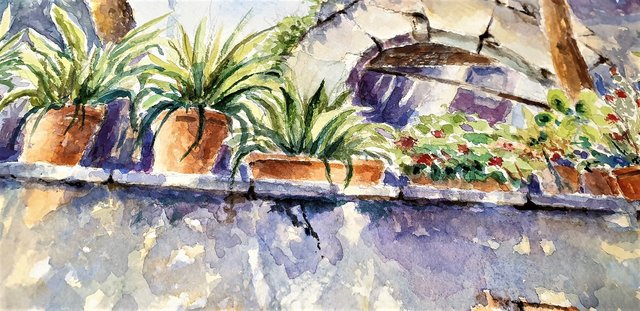 How did I create these shadows?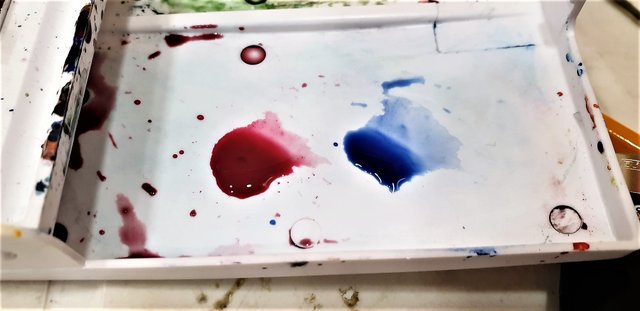 simply with two colors: magenta and cobalt blue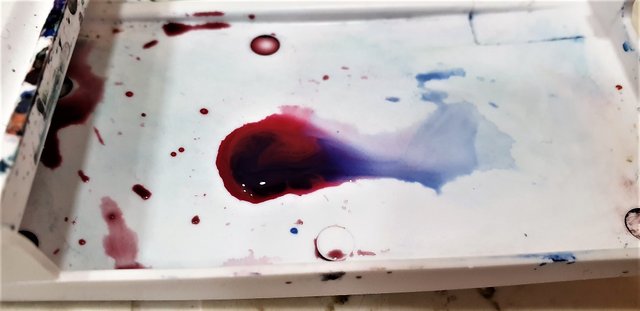 mixing them generate a beautiful bright purple.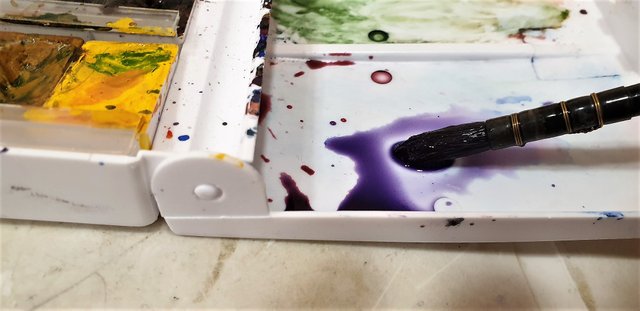 that I'll give on the area to shade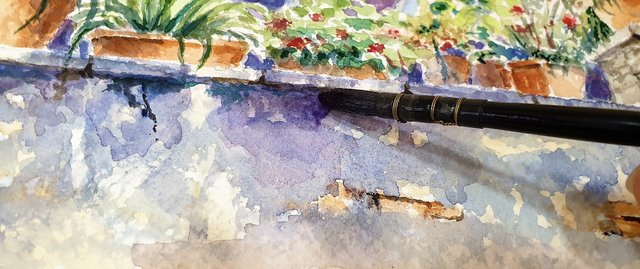 So my advice is to always paint shadows with two or more colors mixed together.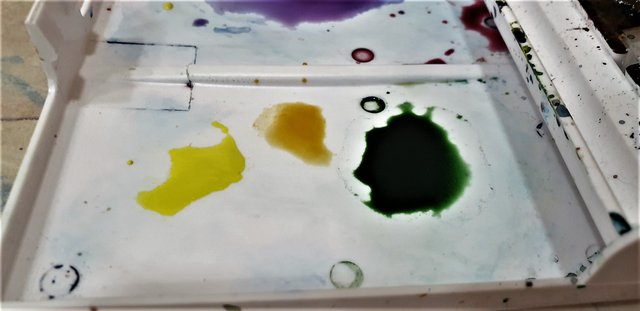 Let's move on to the green plants...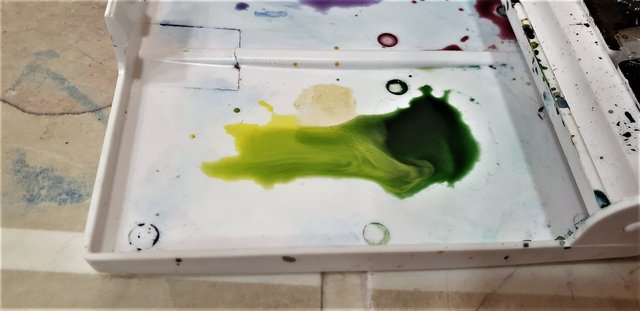 Many beginners use the green color without mixing it with yellows.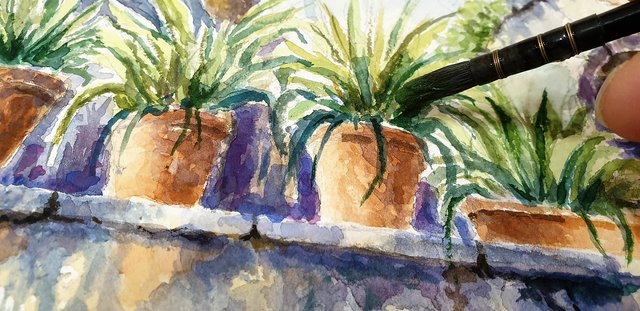 I always recommend mixing with lemon yellow and ochre yellow.
The green gets brighter!

Let's see how to make the shadows...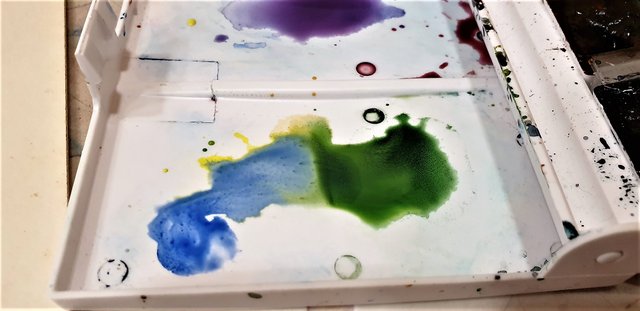 Again, cobalt blue helps us.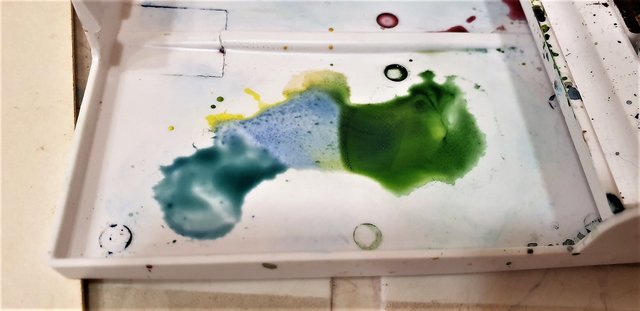 mixing them we get a beautiful dark green for the shadows of the foliage.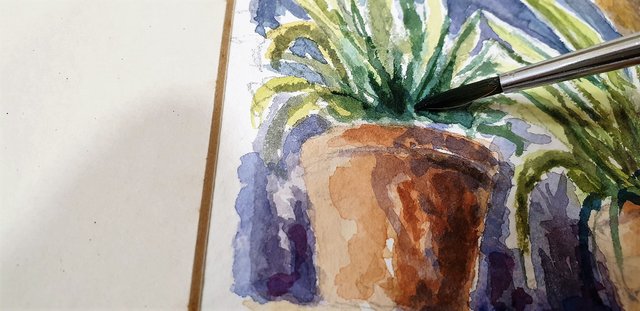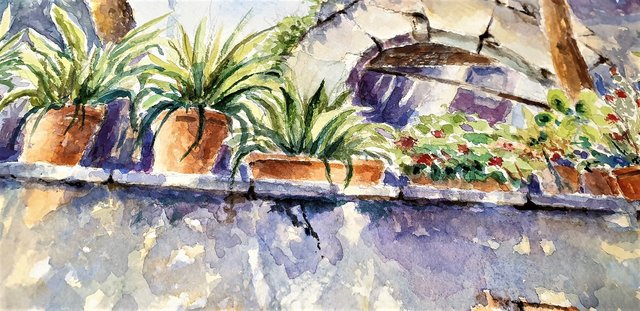 The end result is very bright.

I hope that my suggestions have been of your help and I hope that you like my watercolor.
A bright hug.
Armando.
Let's talk about peace.
STEEM ON!!!


[ITA]
Luci e ombre - acquarello e suggerimenti in alcuni passaggi.
Ciao a tutti cari amici.
Oggi vi presento un dipinto ad acquarello di uno scorcio antico molto intrigante.
Scorci che possiamo ammirare in molti ce