Egon Schiele turned his sexual proclivities into wonderful masterpieces for the world. His work is well known for nude drawings and paintings however his work is not exclusively sexual in nature. In his self portraits and figure studies he explores the depths of his own ego and sexuality obsessively.
Egon Schiele,Two Girls Embracing (Friends), 1915
Gouache, watercolour and pencil, 48 x 32.7 cm, Museum of Fine Arts, Budapest.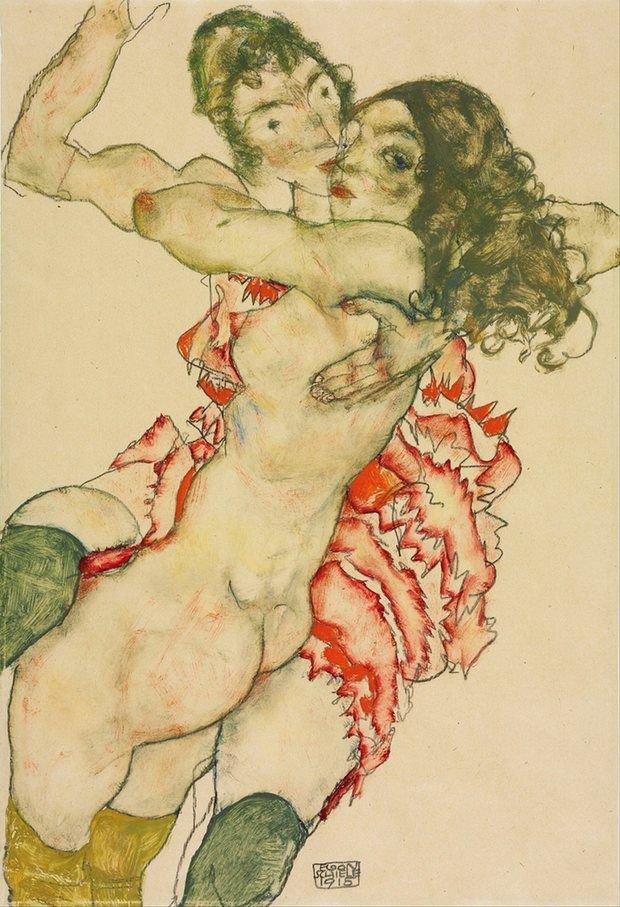 Many people considered Egon Schiele's work pornographic at the time. He was even Jailed for immorality and the court who issued the sentence burned his offending drawing. Egon Schiele died the year after his prison sentence aged only 28 and having left the world a legacy of amazing artwork.
Egon Schiele, Female Nude, 1910.
Indian ink, watercolor, paper, tempera, 30.6 x 44.3 cm. Albertina, Vienna, Austria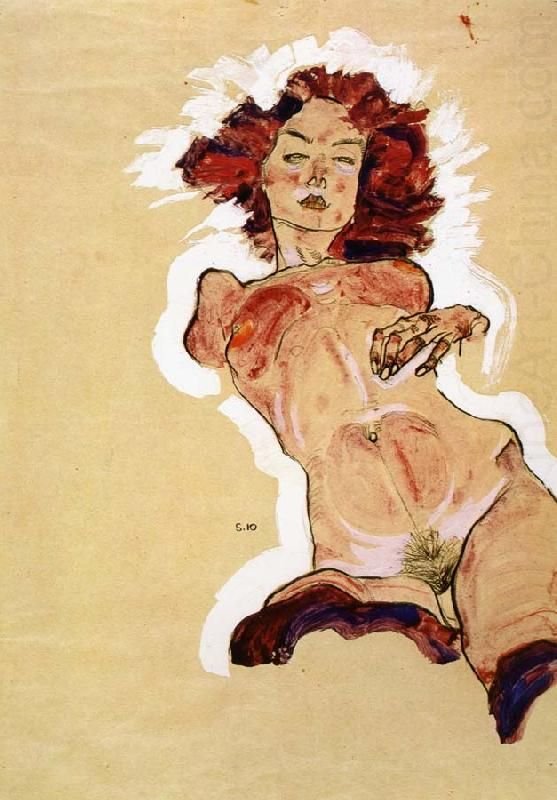 One of the things I have noticed about erotica is the lack of male subjects in the work that is produced. Egon Schiele never shyed away from using himself as the subject for his erotic work.
Egon Schiele, Eros, 1911.
Chalk, gouache and watercolor on paper. Private Collection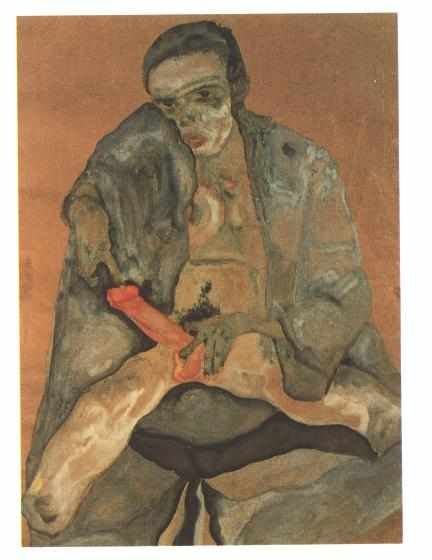 @t4st3r
Curating a streem of NSFW art