You are seated. I carefully, sensually crawl towards you on all fours. I am looking deeply into your eyes.
I pause at your feet.
Keeping my ass in the air, I gently dip my head down, to the side, and rest it on your foot.
You bend over towards me. You slap my ass so hard it stings. I shudder with excitement.
You gently brush your finger tips over my pussy, and through my wetness. I let out a moan.
I feel your fingers run up my backside, to the back of my neck, and into my hair.
I feel you firmly tug my hair, as you draw my head back, upwards, and towards yours.
Your other hand gently but firmly grabs my chin and pulls me further up towards you.
Obediently, I carefully crawl up your body until my face is just under yours.
You pause, and just look at me. Looking deep into my wanting eyes you tilt your head to the side and plunge your mouth against mine.
You draw your tongue against my lips demanding that I receive you. And I do.
With a moan, I melt into your kiss, into your arms.
I kiss you with such fervor and passion that I lose myself.
I love you Daddy.
~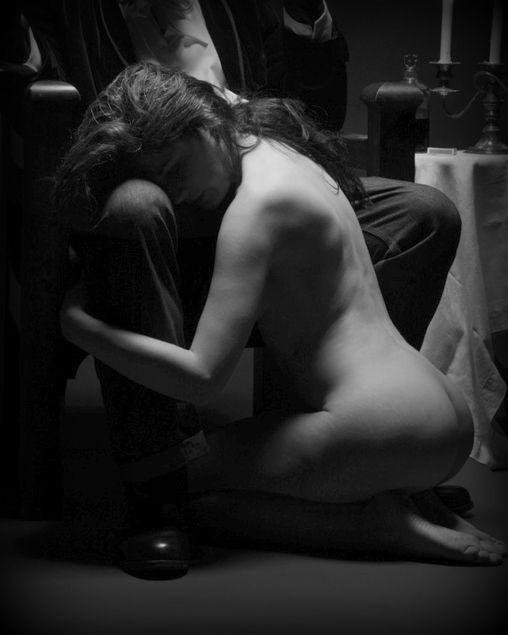 source