Hey, Steemit! I'm coming to you late in the evening […arguably early morning], still reeling from the crypto-market whip lash. Last night, on m way home I sat in the driveway as I watched Bitcoin pass $10K for the first time. When I woke up this morning, it was over $11K, and by lunch, it was about to dip back in to four figures. I'm a high risk, high rewards kind of guy so there's a part of me that loves this shit. I say that as someone that rarely has any BTC, ETH or LTC […I'm pretty walled up around Graphene]. It is, without a doubt, historic times. 
It was a nice afternoon spent with @moony, working at @caffetto. Trying to get caught up on edits to round out the "Dark Pinup" book with @wcpublishing. @vermillionfox and @guthrie met me in the early evening. @tarotbyfergus came by for Magic: The Gathering. The Trail by Comics Discord channel has been keeping me busy with conversation. If you haven't already, you can join us! It's a great way to stay in touch with the rest of the Steemit comic community and regular participants of Trial by Comics.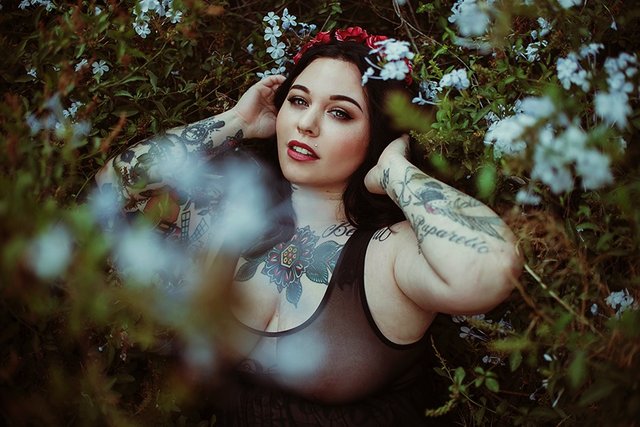 Tonight's photography is a summary of shoots with my friend Liana Magliocco. I met her through another friend and artist living in LA. Liana is an established body positive model that has come to represent full figured aspiring models across all of social media. Her remarkable modeling ability and confidences carries through the photos I've shot with her, and the rest of her portfolio.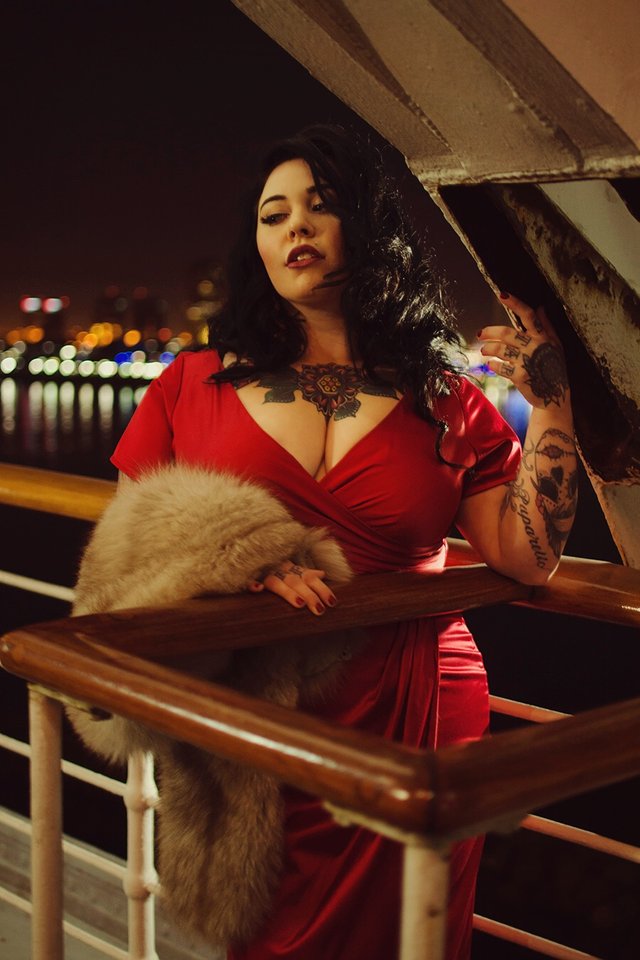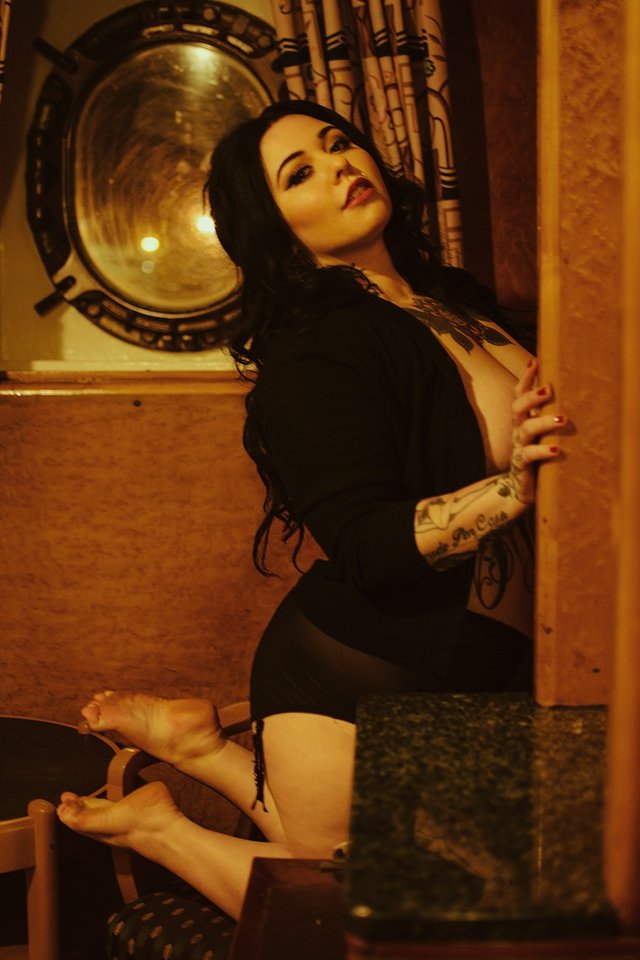 Our first shoot was aboard the Queen Mary; a historic luxury passenger ship in port in Long Beach, CA. I was shooting with my old Nikon D7000 camera […by all rights, a consumer camera that I did buy at Best Buy], and a 50mm Nikkor lease. Looking back after years with my D750, I cannot believe I was able to make these pictures with that model camera body. A testament to my tenacity, I guess.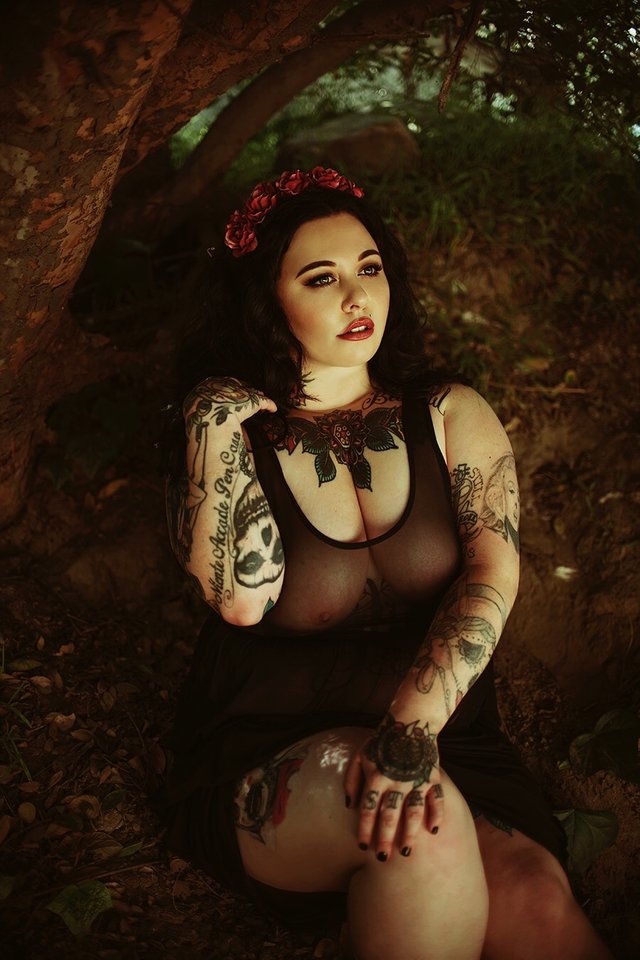 After the Queen Mary shoot, Liana and I shot outside of LA. We walked off the path and began finding lush, dense forests and nature. A reoccurring theme throughout my photography career is models admonishing me for making them crawl or pose in uncomfortable, often painful situations or positions. This was no exception, but we made some of the most beautiful images or our collaborations to this day. It's worth the trouble, trust me.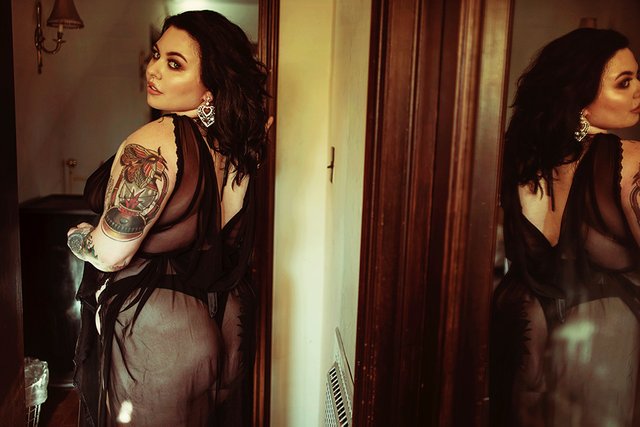 Our most recent shoot was in La Cañada at a beautiful old mansion estate. I was granted permission to shoot there through friends I'd made in LA. Old wood and architecture with plenty of mirrors and natural light. My picks for this shoot are still being edited […this first is just a teaser of those to come] and will appear on the pages of "Dark Pinup", releasing April 19th of next year in Las Vegas. 
Thanks for reading. For more photography, art, illustration and the stories behind the work, follow me here @kommienezuspadt!