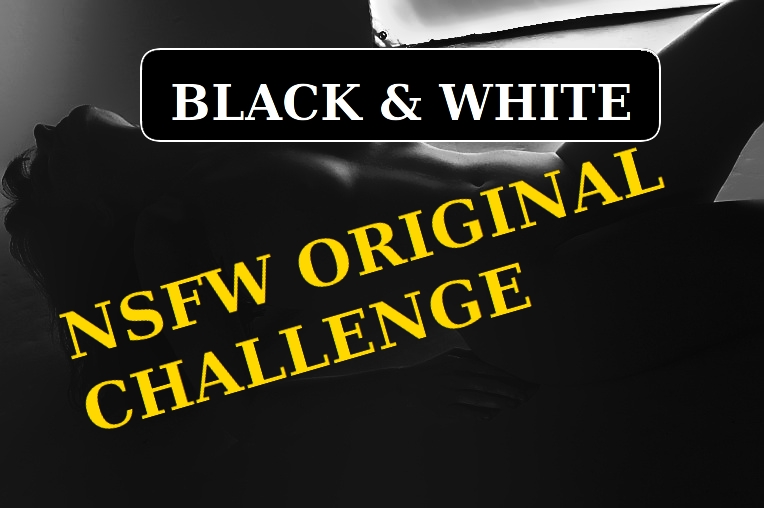 Today I want to start a new challenge for nsfw-content-creators on steemit.
I would like to collect NSFW Original Content. #nsfworiginal
There are many NSFW-Postings with pictures copied somewhere from the Internet.
I think original ones are far more interesting and exciting.
(for both the creator and the viewer)
What means Original Content?
It means that...
the person on the picture is you or
you are the photographer and own the rights of this picture
If you like to participate in this B&W Challenge you have to do the following:
Upvote this posting
Resteem this posting
Write a comment and drop your original nsfw picture in BLACK & WHITE there. You also can add a link to your
posting.
Tag your Posting with "nsfworiginal" , "nsfw" and "bwnudity"
Write into your Posting "powered by @bodyscape"
Please do not post pictures from the Internet!!!!!!!
Let us spread the word that there is the #nsfworiginal tag for all who are searching for this kind of stuff.
Depending on how this works I would like to give prizes for the entries I like best in the future.
Week 1 is a test!
So stay tuned and check it out.
Drop your Pics until January 30!