Bedwarming Eve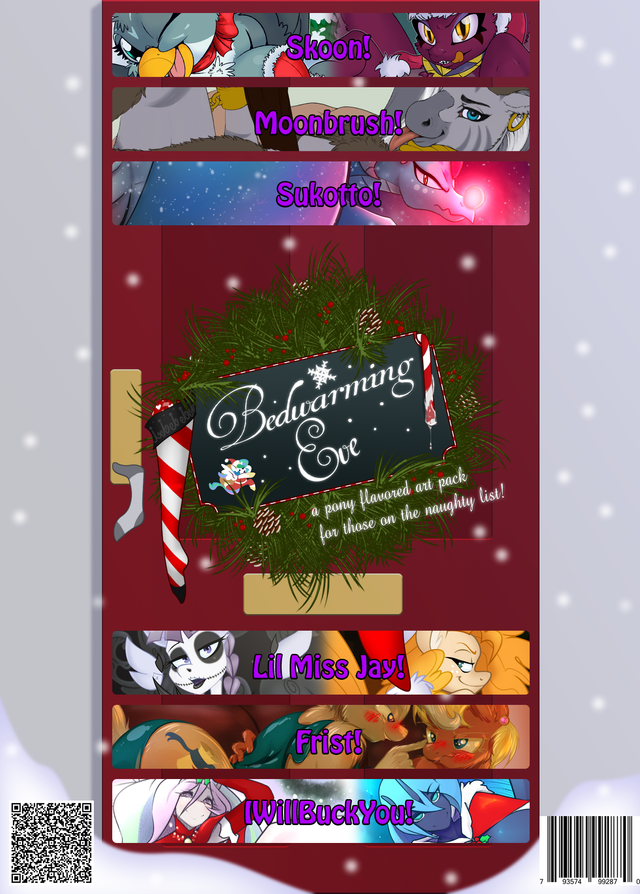 Bedwarming Eve
Holiday-themed Adult Anthro Pony digital art pack - Female and Futa!
Featuring art from IWillBuckYou, Frist, Lil Miss Jay, Moonbrush, Skoon, and Suk0tto!
Available now!
Just in time for the holidays. :)

Buy now: https://store.beeskee.com/index.php?main_page=product_info&cPath=2&products_id=8
Alternate stores:
itch.io: https://beeskee.itch.io/bedwarming-eve
e-junkie: https://www.e-junkie.com/marketplace/BedwarmingEve_517457
---
Pack homepage:
https://media.beeskee.com/bedwarming-eve/index.html
---
All the artists were wonderful to work with, and I'm looking forward to additional projects with them!
In the meantime, they could definitely use some holiday money. :)
---
Please help support the artists by upvoting and resteeming this post!
The main store accepts cryptocurrency for payments, also. (Including Steem and SD! And lots of others.)
Yes, you can actually buy something with your coins! XD