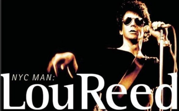 Once upon a time … Oh, sorry! That's how fairy tales start. And Walk on the Wild Side is definitely NOT a fairy tale.

It's a true story about the weird and wonderful world of the Factory, Andy Warhol's New York studio, and the many interesting and bizarre characters who populated it. It's about those social deviants and the supposedly sordid adventures they engaged in at the Factory. As the documentary states (@ link below), the characters in this song were all real people. And as Lee Childers said, "The song is true. They really were on the wild side."  
Lou begins this tale by shocking us. An innocent young kid leaves home, starts hitch-hiking across the country, and then … becomes transgender. (And remember – this was way back in the early 1970s, not post-millennial.)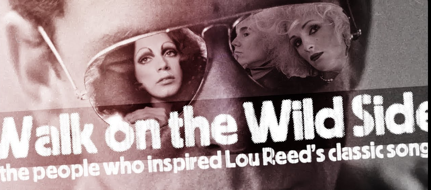 The "Holly" mentioned in the opening line was Holly Woodlawn, an actual person that Lou met at the Factory in the 1960s. And the characters of Candy, Little Joe, Sugar Plum Fairy, and Jackie were also real people. Lou simply documented their stories in this song, and set it to a smooth beat and pleasant rhythm.    
It's hard to believe that this song about deviant characters and taboo subjects became a Top 40 hit. The fact that it did is enough to bring a smile to the face of any Lou fan.

Walk on the Wild Side, Lou Reed …

Walk on the Wild Side: The People who Inspired Lou Reed's Classic Song …


Lou Reed, Anthology of Memorable Lyrics.

The story behind the song ... in 7 short videos (Walk on the Wild Side)
– Part 1 (10 minutes) …

– Part 2 (5 minutes) …

– Part 3 (5 minutes) …

– Part 4 (6 minutes) …

– Part 5 (5 minutes) …

– Part 6 (6 minutes) …

– Part 7 (5 minutes) …


Images sourced from Google Images