WHALE OLYMPICS: "Code Run"
Here it goes, lets play the second game of our Whale Olympics. We will make you play Code Run.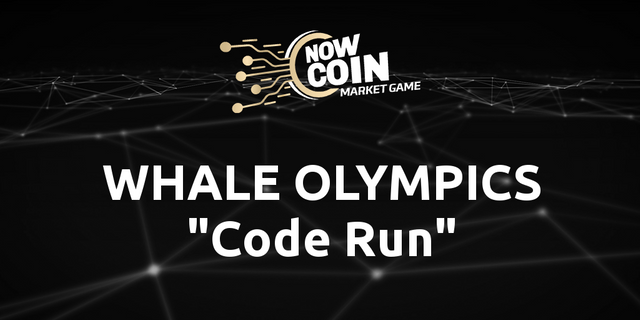 Registration:
Should you want to take part in the Code Run, you need to maintain a balance of at least 1000 NowCoin upon registration. You also need to register your account by sending 10 NowCoin to the nowcoin-reward-pool account by no later than 8th October, 12.00 UTC.
IMPORTANT: anybody can join the game, even if not participating in the previous "Pass the Torch"!
Detailed Rules will be published when registration is done.
Total reward to be distributed: 1000 NowCoin :)