Deconstructing a Novel: Step 1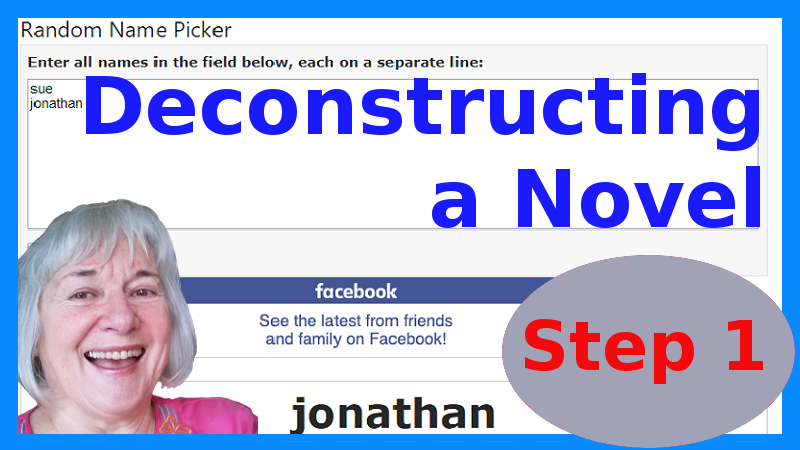 My plan is to deconstruct a novel and since no one would make the choice for me: Sue Grafton or Jonathan Kellerman, I used a random name picker. It selected Jonathan for me.
Hmm. Turns out that I want to deconstruct a Sue Grafton novel. So I went to another random picker and it picked J is for Judgement. That's fine with me.
The thing about making choices, just make one. If it doesn't feel right, change the choice. But change it before you begin.
This is Step One. Choosing a book.
I could give you information on the book, publication date, storyline, characters, and all that. But that is not the point. The point is to find out how the novel is shaped and how it ebbs and flows.
It's not about the writing, the prose, the character development, or how Sue Grafton actually wrote the book. It's not about being a plotter or a pantser.
Here I go.
There are 25 chapters and an Epilogue. It is written in the first person. Chapter 1 has 60 paragraphs.
I am going to break down each chapter by scenes and then by beats. It is not something I can do overnight so it may be a while before I am back with Step 2.


My writing post where I mentioned deconstructing a novel: