Some thoughts on ... water bottles
In Norway, over the last decades, it has become a trend that kindergardens and schools require parents to ship personal drinking bottles for the children. The bottles are typically filled up with tap water in the school and used for drinking, throughout the day, indoors and outdoors. Sometimes they may be filled up with other substances.
TL;DR
I hate this trend, and I wish the kinder gardens/schools could take the responsibility to buy and maintain proper equipment (i.e. cups!) for allowing our children to drink sufficient amounts of water throughout the day.
Given that bottles has to be sent to school, I prefer to use (and reuse) those transparent PET-bottles one can buy pre-filled with water from the grocery store or from a kiosk.
The bottles
The bottles used are typically becoming more and more complex, with advanced mechanics for opening and closing, built-in-straws, etc, and they are almost always in plastic, they are almost always colored. Nowadays the trend is that the bottles should be transparent. Here are some images of what I consider to be "trending" bottles: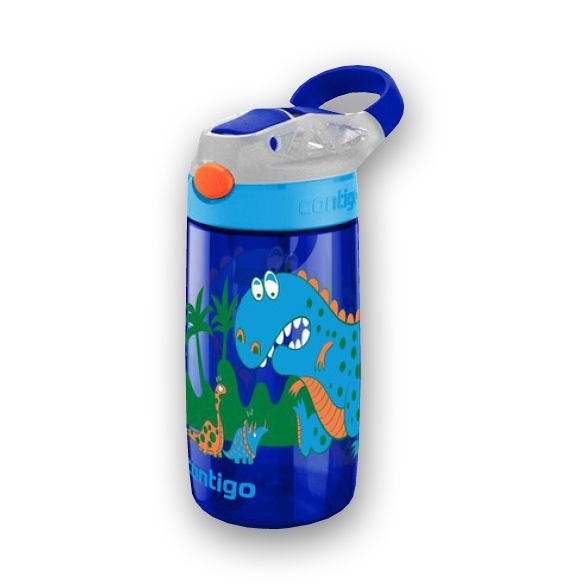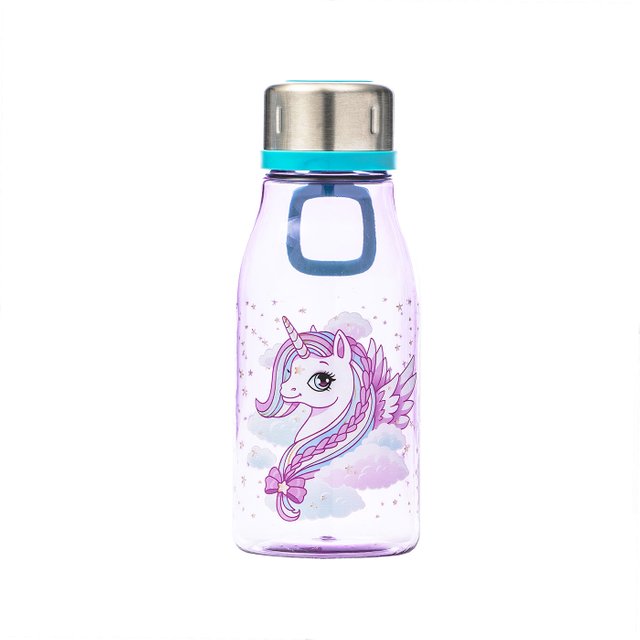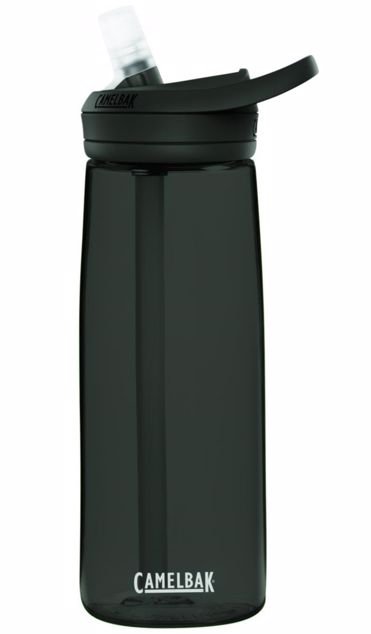 Some few years ago the bottles would typically be completely non-transparent and made from soft plastic. Those seems to be on the way out now, but they are much cheaper. Sometimes the previous generation of drinking bottles are even given away for free (i.e. with sponsor logos).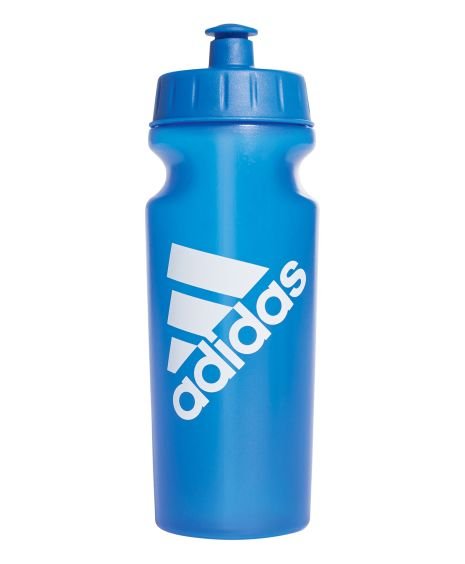 The disadvantages
I've never liked this trend with requiring children to bring water bottles, because ...
it moves responsibility and costs from the kinder garden (or schools) to the parents
it's not hygienic
often the water gets quite much of a plastic taste (particularly in the "previous generation" of soft bottles). Perhaps there are health risks involved in using bottles that are leaking plastics?
the total cost of each and every parent going to the shop to buy an exclusive water bottle (of course everyone wants to have a bit more fancy drinking bottle than everyone else), and bringing it forth and back every day is a probably a lot higher than the total cost of the kinder garden buying appropriate drinking equipment (i.e. cups) and running that through the dishwasher.
often the bottles leak. As the bottles often should be sent forth and back with the children every day, it may cause school books and spare clothes to become wet.
the bottles are often lost, causing a stress for the parents that needs to replace it
the bottles may also wear out quickly (if they are washed daily in the washing machine, decoration and color may be worn down, if it's not washed in the washing machine it may become so yucky that it's best to throw it). It's not super-obvious how to recycle it (we have recycling for plastics - but one is only supposed to throw "food emballage" there).
Our state broadcaster NRK just had an article, now it has been documented that the bottles are not hygienic (Source - in Norwegian, from NRK). E.coli was found in only one of the bottles analyzed, but there were sufficient badness to classify the water as non-potable in most of the bottles. The article states that the children often will be sharing bottles, and the article states that the water tend to be standing for long in the bottles, but I believe there are also other reasons why the water becomes yucky:
Children eating while drinking may often cause bread crumbs etc to enter the water
Children not being thought how to properly drink from a bottle
Children playing, i.e. if the bottle has a straw they may be blowing into it instead of sucking, they may on purpose put substances into the water that shouldn't be there, etc
Bottles used for other substances than water. Bacteria will grow much faster in sweet drinks, etc.
Under the paradigm that every child has a different bottle and with the bottles becoming increasingly complex, it's very clear that the kinder garden cannot take the responsibility of washing them. Trust me, I have experience with this - many of the bottles can be disassembled into different parts, finding the correct bottles and parts (lids, straws, etc) can be a big challenge. Figuring out how to put things into the dishwasher is also a challenge. Some of the bottles cannot even be washed on high temperatures or in a dishwasher.
The advantages
There are some good things with the bottles as well ...
With everyone having different bottles, it's easy to find the right bottle. Lots of completely similar cups or bottles would require cleaning several times a day as they will be mixed up. (at the other hand, the bottles are mass-produced, so it's quite normal some children in the same class/group has similar or almost similar bottles).
It's much easier with the bottles than cups when the children are to drink while being outdoors, particularly while they are on excursions outside the kindergarden / school area.
Quite often we're doing things after the school/kindergarden or even in the weekend, taking the rucksacks with us. Quite often the children goes "I'm thirsty!". It's often a non-trivial situation, I don't want to buy junky drinks from the shops, and I also don't want to buy bottles with drinking water, when the water from the tap is for free and sometimes even better quality. However, quite often there is no stress at all, the children are able to resolve the problem themselves. "I'm thirsty, and I have water in the rucksack!"
Alternatives
One solution that some kinder gardens were using earlier was to have cups hanging on named hooks in the toilet. In the toilet! That's also not much hygienic ... i.e. with the children being alone there playing with all the cups ... not putting the cup back on the right hook, etc. Perhaps bottles aren't that bad after all.
Anyway, I think that when the children are inside the kinder garden or school, reusable cups (porcelain, plastic or even glass) should be the norm, and they should be washed in a dishwasher at the school or in the kinder garden. Same cup can often be used throughout the day. Names can be written on the cups by using a water-soluble fabric marker pen.
I also think schools and kinder gardens should be able to buy lots of equal water bottles, which can be marked using a water-soluble fabric marker pen.
Given the paradigm that the children should have a bottle, I think it's important to choose a bottle that ...
Is as simple as possible, with as few parts as possible
Is reasonably leak-proof
Can be washed on high temperatures
Is completely transparent, so it's easy to see if the water gets yucky
Does not give the water a plastic taste
Does not leech plastic or other potentially harmful substances into the drinking water
Is reasonably cheap
Can be recycled easily
I'd go for something like this ...

A run-down:
Simplicity: check. It does have a separate lid, though.
As long as the cork is screwed properly, it will not leak - it's for sure a lot better than many of the other bottles out there.
It probably cannot be washed on high temperatures. If it's really needed to do a high-temperature wash of the bottle every day, then this bottle is probably not a good idea. (though, it's worth to mention that such PET-bottles in Norway are usually a bit thicker and more robust than in many other countries).
It's completely transparent, easy to see if the water is visibly dirty.
The water can be standing on the bottle for several months, and the water still tastes fresh - otherwise people would stop buying them.
Research has shown that plastic water bottles do contain quite a lot of micro plastics, but at least the pre-filled water bottles bought in the grocery shop are approved for usage as "food emballage", while water bottles bought in the book shop does not need such approval.
NOK 20.50 for the water bottles, already filled up with water ... and from this one gets NOK 2 back when returning the bottle for recycling. It's probably possible to find even cheaper deals on equivalent bottles. The more "exclusive" bottles may cost more than ten times more.
We have an established infrastructure for recycling those bottles, even greased with economic incentives. Every now and then one may unintentionally leave the water bottle behind - due to the return money usually someone will actually pick it up and deliver it for recycling.
Sources
Images found through random google search, images shown are coming from norwegian online shops, namely https://www.norli.no/, https://beckmann.no, https://www.jobbogfritid.no, https://www.sportmann.no and https://kolonial.no).
Article on bacteria in water bottles from NRK: https://www.nrk.no/telemark/fant-tarmbakterier-i-vannflasker-i-barnehage-1.14731804