Macrophoto - #7 - Water droplet in color explosion
To day I felt a bit artistic and played with colors when I was shooting flowers with the macro lens. When I was on all four deep in the meadow, aiming my lens at some read flowers that had just startet to go into blosom this litle droplet on a straw came to sight. And the bacground suddenly exploded in colors when the sun came out behind the clouds. So had to take some pictures of it.
Hope you like my little creatvity.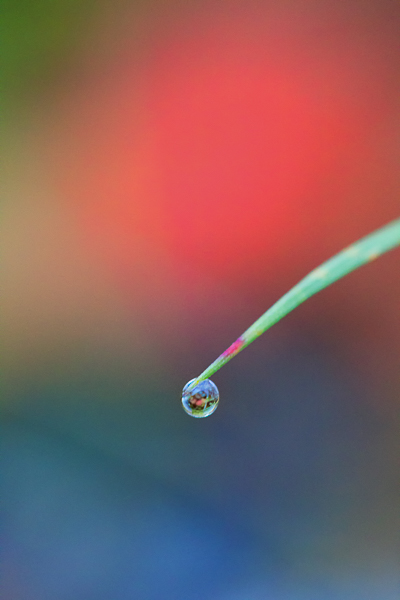 Until next time, stay safe, warm and dry
Kindest regards
@Gyldenhorn