Heim - a new restaurant in my officebuilding
This month a new lunch and dining place opened at the ground floor at the building where my office is.
I have not had the time to try it out before yesterday, when I ran into the owner in the hallway.
After a little chat I found myself at a table in the restaurant with the menu in my hand.
This is supposed to be a gastro pub and dining place, so even if it was a work day, I had to order a good wheat beer from Germany that I had not tried before.
From the menu I ordered something that was called -a little bit of both- This was a "plate" with some different cheeses and salted meat and sausages. And it tasted great and as you can see from the picture it was presented in a delicious way.
On the side I had french fries with melted cheddar cheese.
So if you are planing to visit Fredrikstad in Norway some time I can recommend this place that is called Heim.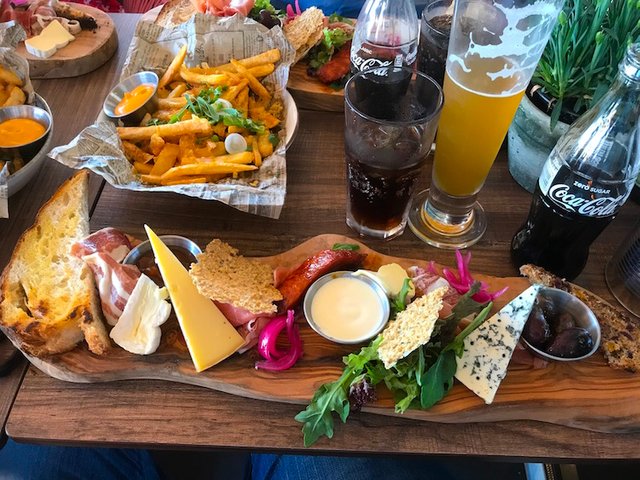 Until next time, stay safe, warm and dry
Kindest regards
@Gyldenhorn