BitSpace welcomes Tabletop ID to its Family of Companies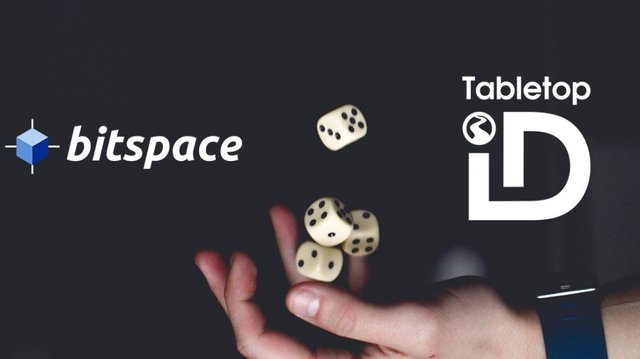 Tabletop ID is an anti-counterfeit, marketing & data solution tailored for the tabletop industry. The application offers streamlined logistics, data analytics and targeted marketing solutions for manufacturing, publishing, distribution and retail.
Tabletop ID was created by CEO Anne-Marte Andersen and BitSpace CTO James Tandy after spending four years building Tabletop Generation, a website that facilitates tabletop game development and allows a large community of game creators to connect and collaborate. BitSpace has acquired partial ownership in Tabletop ID and plans to integrate blockchain technology into the product to enhance identity authentication and recording of data.
"Incorporating blockchain into our tailored solution for the tabletop industry will be extremely beneficial for the security and stability of our data. It is the first solution of its kind, and we are excited to work with BitSpace on this."
Anne-Marte Andersen – Founder & CEO at Tabletop ID
"Tabletop ID is a much-needed solution for a billion dollar industry that is ready to be disrupted. It is a solid use case for blockchain and ties in heavily with other interactive sectors that we are looking at. The tabletop industry is ready for clean data and effective direct marketing."
Matthew Bryce – Partner at BitSpace
If you would like to know more information about Tabeltop ID visit https://www.tabletop-id.com
---
Tabletop ID
Tabletop ID is an Anti-counterfeit, Marketing & Analytics solution tailored to the tabletop industry.
BitSpace
Founded in 2015, BitSpace is a Norwegian Incubator specialising in Blockchain & Digital Finance. Our companies range from digital wallets, cryptocurrency exchange platforms, scalable DLT technology, and identity solutions for logistics.
「Links」