corea del nord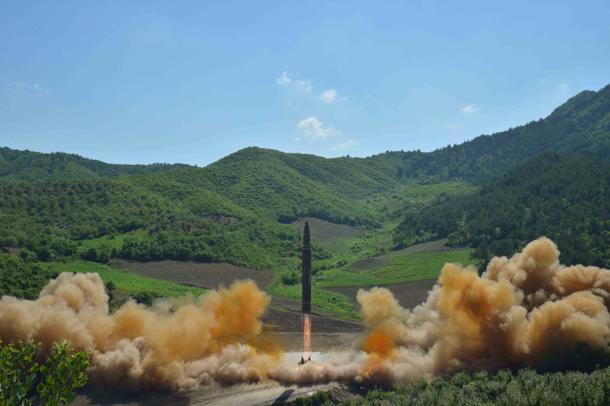 Whashington - The United States has called for an emergency meeting of the UN Security Council after the launch of the latest North Korean missile. The spokesperson for the US Mission at the Glass Palace said. The closed-door meeting could be held in the next few hours.
North Korea announced that the missile launched today, and ended up in Japanese waters, was "intercontinental." "The launch was successful," says Pyongyang. Earlier the North Korean regime had announced that it would make an important announcement to the 15 local (8:30 in Italy), following the launch of the ballistic missile this morning. It has been anticipated by North Korean government radio, whose frequencies are constantly monitored by Tokyo Radiopress station.
South Korea and Japan on alert
"Today's launch of the missile clearly shows how Pyongyang's threat is getting more and more dangerous," said Japanese Prime Minister Shinzo Abe in a press conference. The central defense command in Seoul has revealed that the missile flew 930 kilometers from the base of Banghyun, northwest of Pyongyang province, and that further details such as altitude and speed are being tested.
The South Korean command spokesman said the army remains alert to cope with further North Korean provocations. The latest test follows the launch of multiple surface-to-air missiles from Wonsan's eastern base last month. On that occasion, the distance covered by missiles was 200 kilometers, demonstrating the ability to hit naval units.
Trump asks for the hard line
US President Donald Trump commented on the further launch of a missile by North Korea with a few tweets, saying among other things that China, among Pyongyang's main allies, "firmly decides on Korea Of the North and end this nonsense once and for all. " Just before another tweet: "Does this guy (referring to Kim Jong Un, ndr) has nothing better to do with his life? It is hard to believe that South Korea and Japan can endure this situation for a long time. And now there is a request for an emergency meeting of the UN Security Council.