Building a life in the bush - The story so far - 2
After a few more days of milling some 16' logs with my boy(6"x6", 6"x8", and 8"x8"),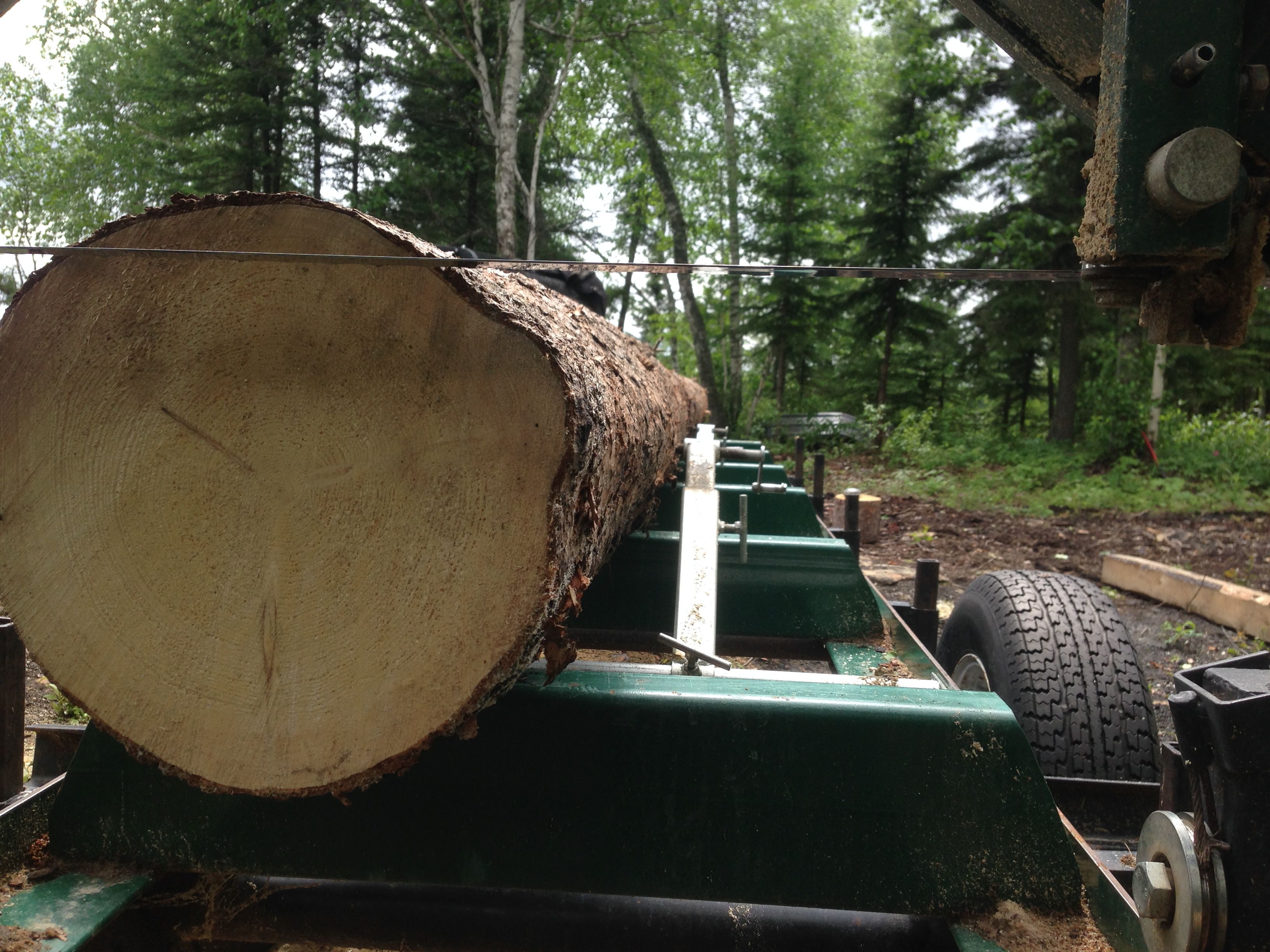 and taking the draw knife to the left over bark(Wane),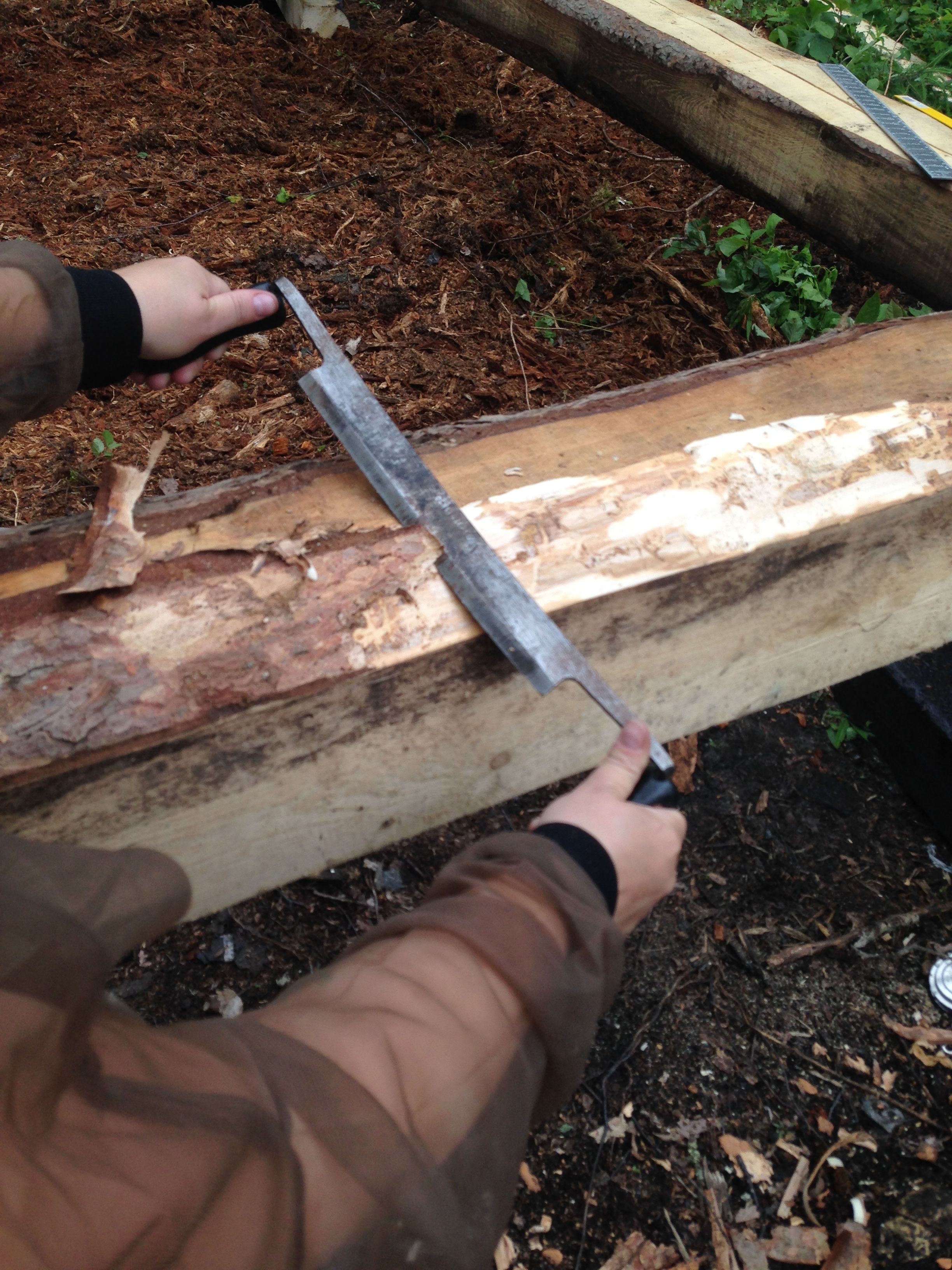 my amazing wife and I began the fun stuff(timber frame fun stuff). ;)
Chain mortiser really hogs out the wood fast, it also could make a mistake fast too(but thats for the blooper post).
Dove tail to lock the sills together.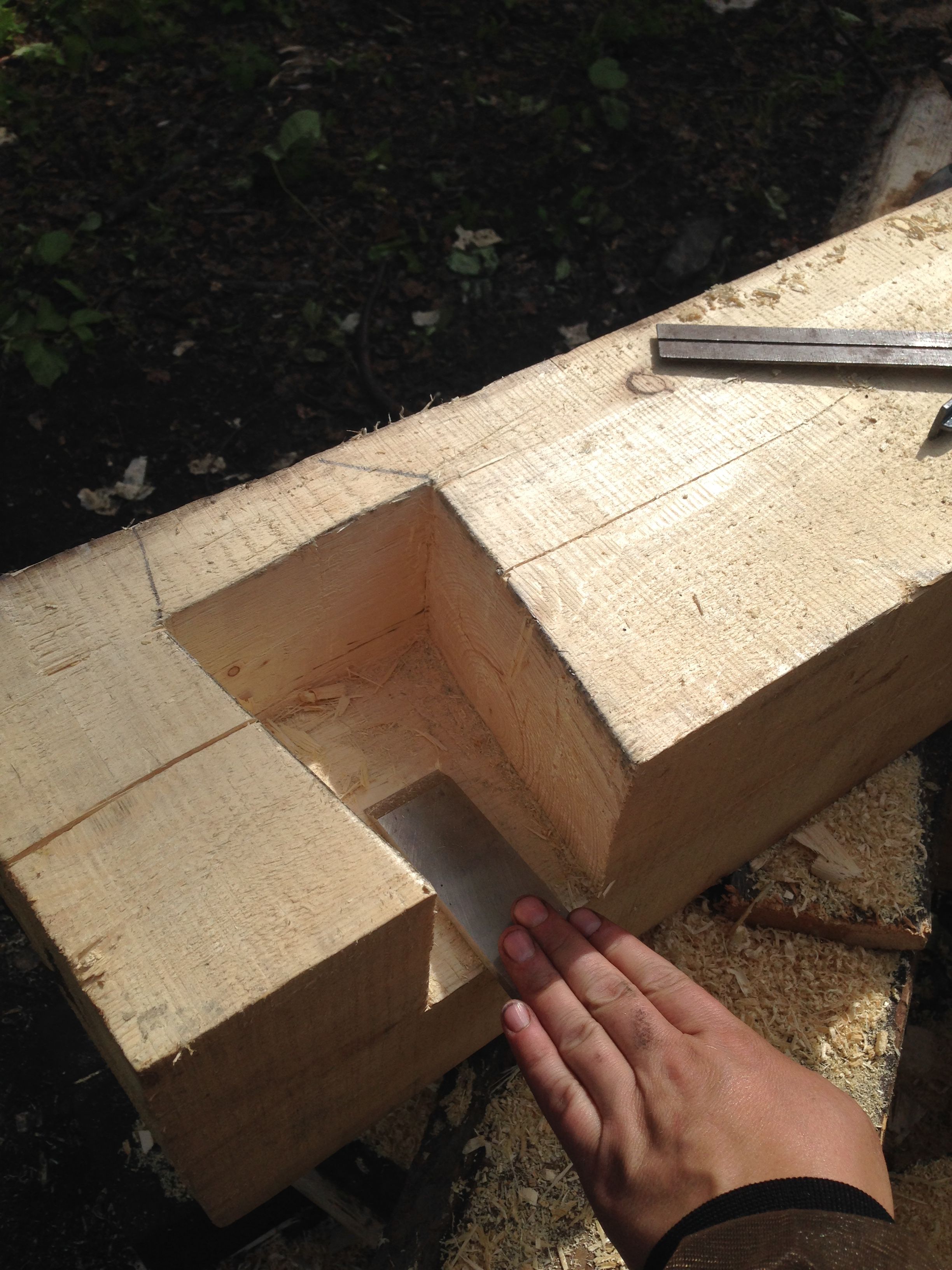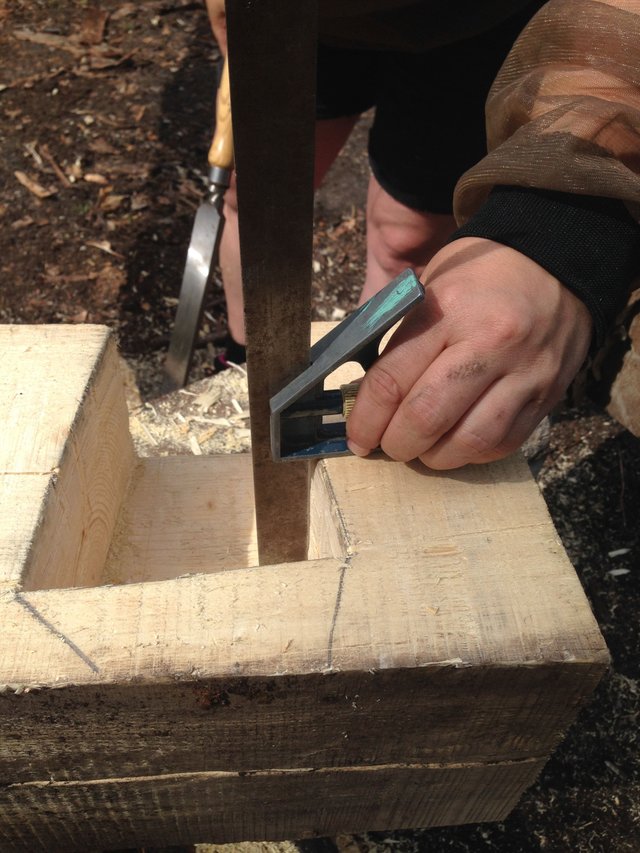 Thanks for viewing. Part 3 coming soon.