World Temple Letter Bulletin No. 3 Letter Plan for World Health Care
World Temple Letter Bulletin No. 1 - Letter of Redemption
N.E.Y 58 May 2018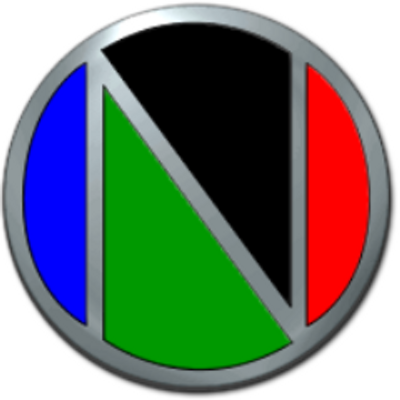 By Negus Shemsizedek
H.I.M Dr. Lawiy Zodok El
To: The Global Village
Begin all things first by using divine love
True Peace! Listen to Reason! World Citizens are in dire need of a global healthcare reformation. This part of the World Government reformation will require a rehabilitation plan, program, & event services. This plan has a contingency plane of existence through our global village mission for World Peace.
The following resolution is to be adopted by all empires, kingdoms, and nations of people throughout the global village. The former democratic republics have bastardized the minds of our global family. It is the responsibility of our true imperial bloodlines to advocate for this supplementary plan to cure the world of all issues, problems, and struggles of health.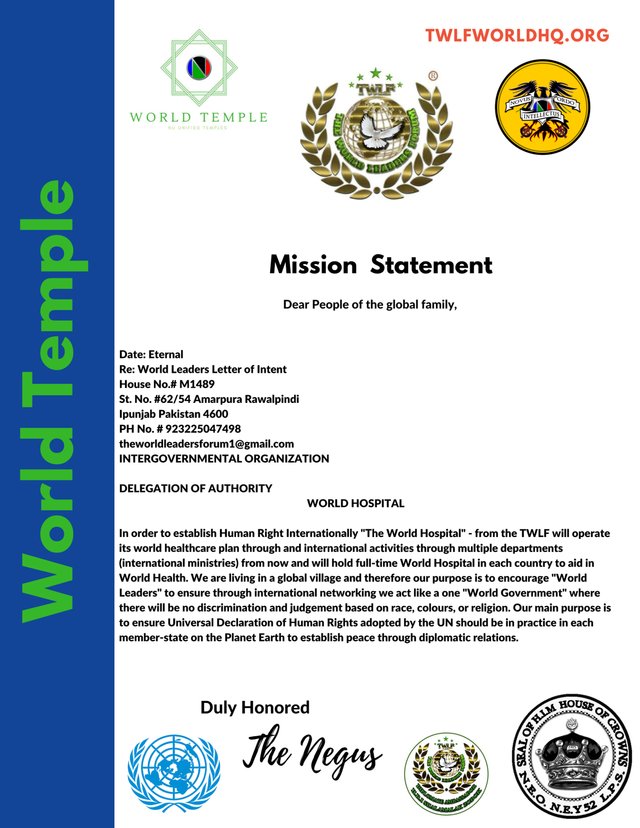 Mental health is top priority for our noocratic government, spiritual, mental, and physical health goals that are complementary through this World Health Care Plan, world leaders of our professment is to, shall, and have established the World Healthcare Fund. The fund will be denominated in digital currency & the new global cryptobanking notes. Any world currency apart of the new standardized benchmark agreement is to be honoured for conversion, trade, all debts, public and private received by any global family member of the World Healthcare Plan for the Global Village & Global Family.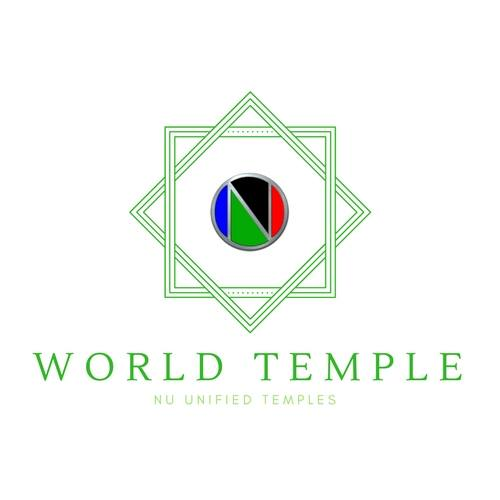 Let it be remembered always and let it be known!
Today is truly a Nu day in time!
Duly honored,