We often call our country "Absurdystan" because every day, every moment some nonsense or unreal situation is happening. This is the new one and is coming from PlayStation Store.
They are selling gift coupons worth of 150 Kuna (Croatian currency) for 166,42 :)
No matter what the reason is, to me is completely incomprehensible and unacceptable.
But this is how it is and I think that we all get used to this stupidity and that, unfortunately, no one is fighting for their rights - it is like Don Quijote!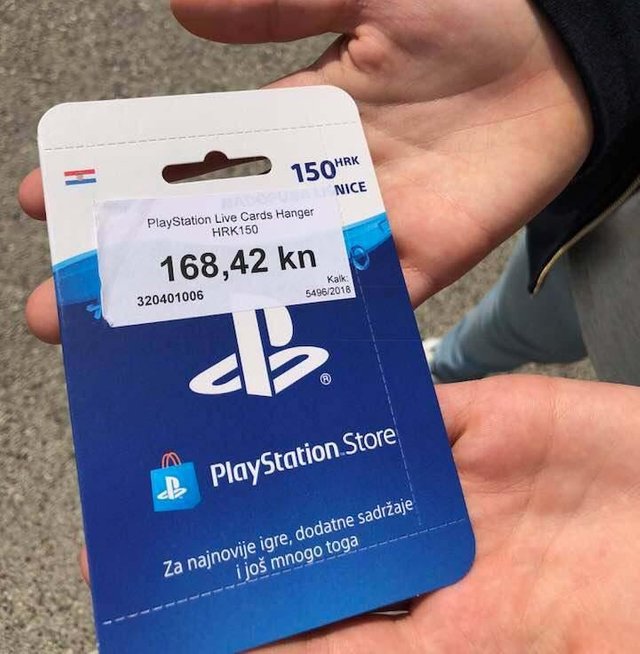 Greetings from Absurdystan !