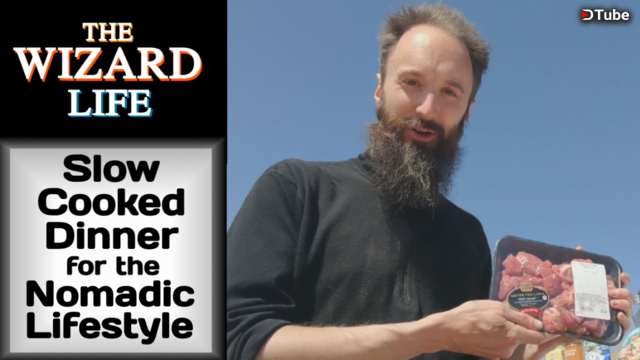 ---
Today on The Wizard Life I'll be showing you how I slow cook a meal of grassfed meat, organic vegetables, ghee and spices using solar power while living in my truck out in the wilderness.
I use a 12-Volt Slow Cooker powered by my single 100W Solar Panel and 100ah Battery. It also runs great plugged directly into the truck's cigarette lighter while on a long drive. Always nice to arrive home to a healthy meal that's hot and ready to eat, eh?
The first thing I add is some grassfed meat: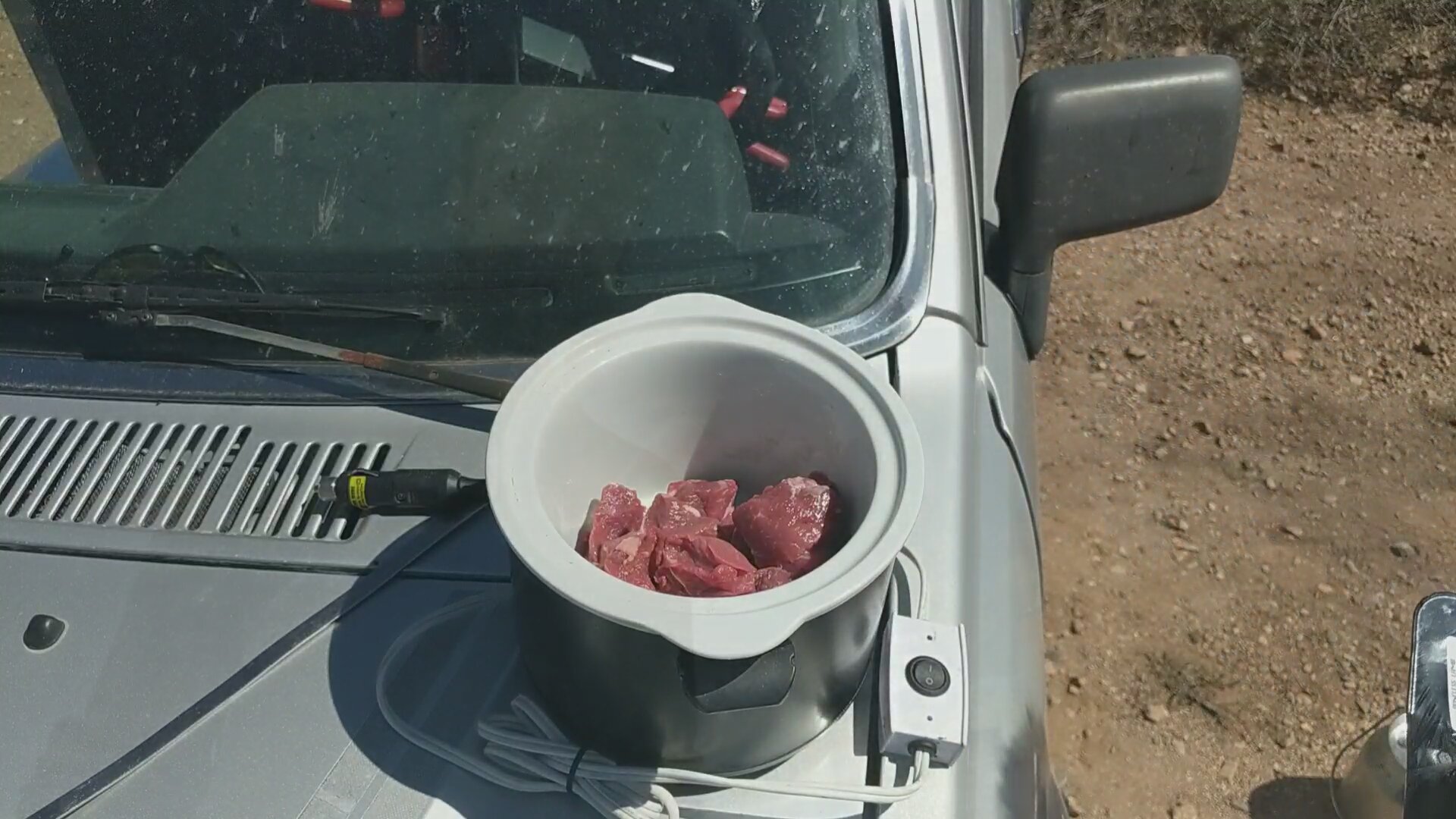 In this case I'm using grassfed lamb cut into small chunks for stew. I avoid grainfed meat like the plague for a lot of reasons, but primarily because I can feel my body becoming inflamed and my mind slowing down after eating it, and animals raised on grain commonly lead horrific lives.
Grass is the natural diet of many of the animals we raise for food, and this leads to much healthier meat (which you can read about here), and the animals are more likely to have lived happily.
The next thing I add are some organic frozen vegetables: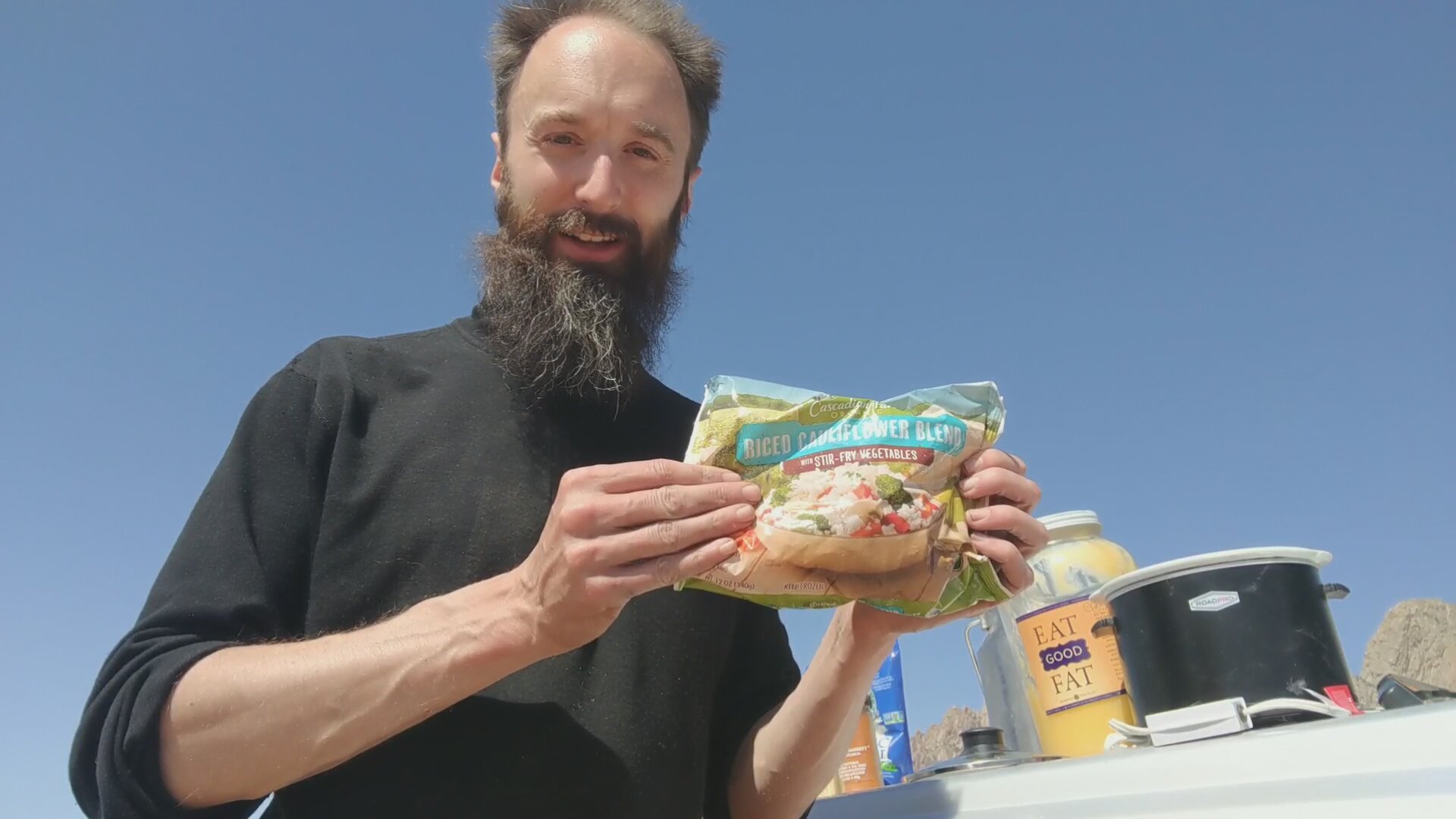 I find that frozen vegetables are most convenient because they are already cut into the appropriate size, and often come in tasty combinations. Onions are the key thing to have for flavor, but I also love broccoli, cauliflower and carrots.
I always buy organic vegetables to avoid the contamination commonly found on and inside conventionally grown produce. Check out this article to learn more about that.
Next I add some organic grassfed Ghee to the mix: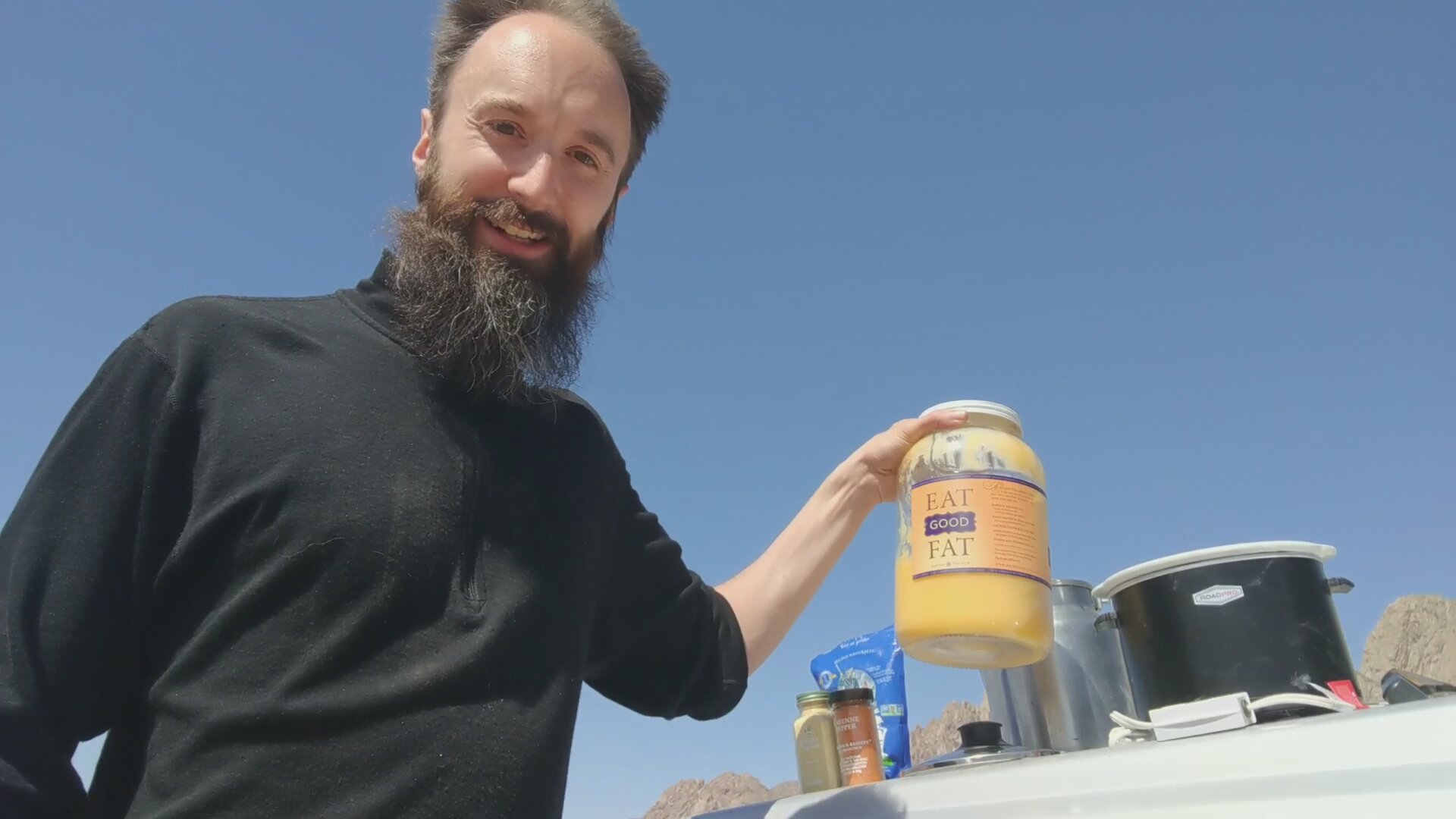 Ghee is pure butter fat and is only necessary when using cuts of meat that have very little fat. Since I'm trying to minimize my expenses, that's usually what I'm working with.
Ghee adds a lot of flavor to pretty much any cooked meal as long as salt is included in the recipe. Assuming it's organic and grassfed it also has a ton of health benefits. Ghee has a very long shelf life as well, which makes it perfect for the nomadic lifestyle.
Next comes the seasoning: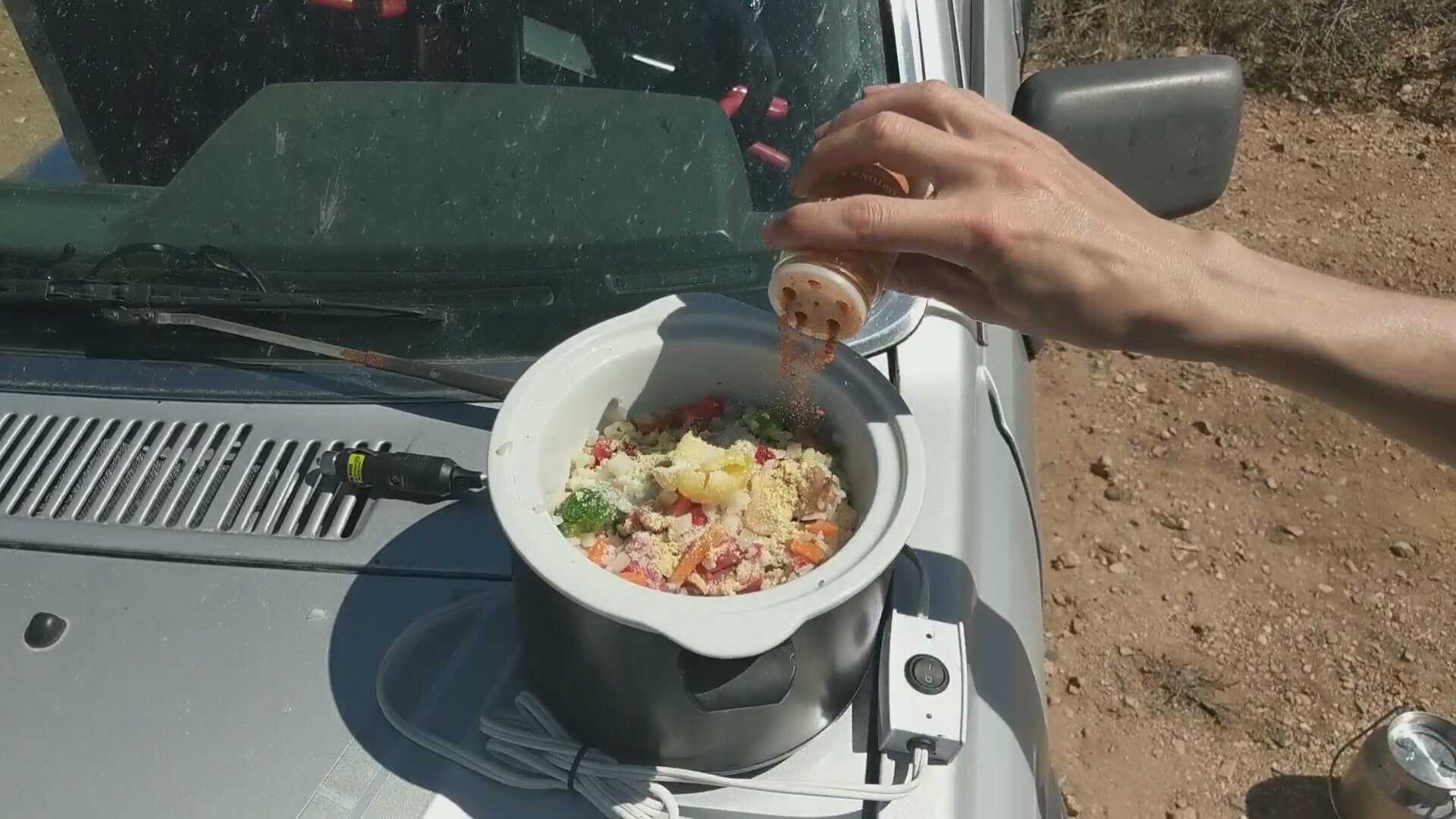 Really all I need is sea salt to make a delicious meal, but recently I've started adding mustard powder for flavor and cayenne for some spiciness. I highly recommend this combination!
Last thing to add is enough water to cover the ingredients: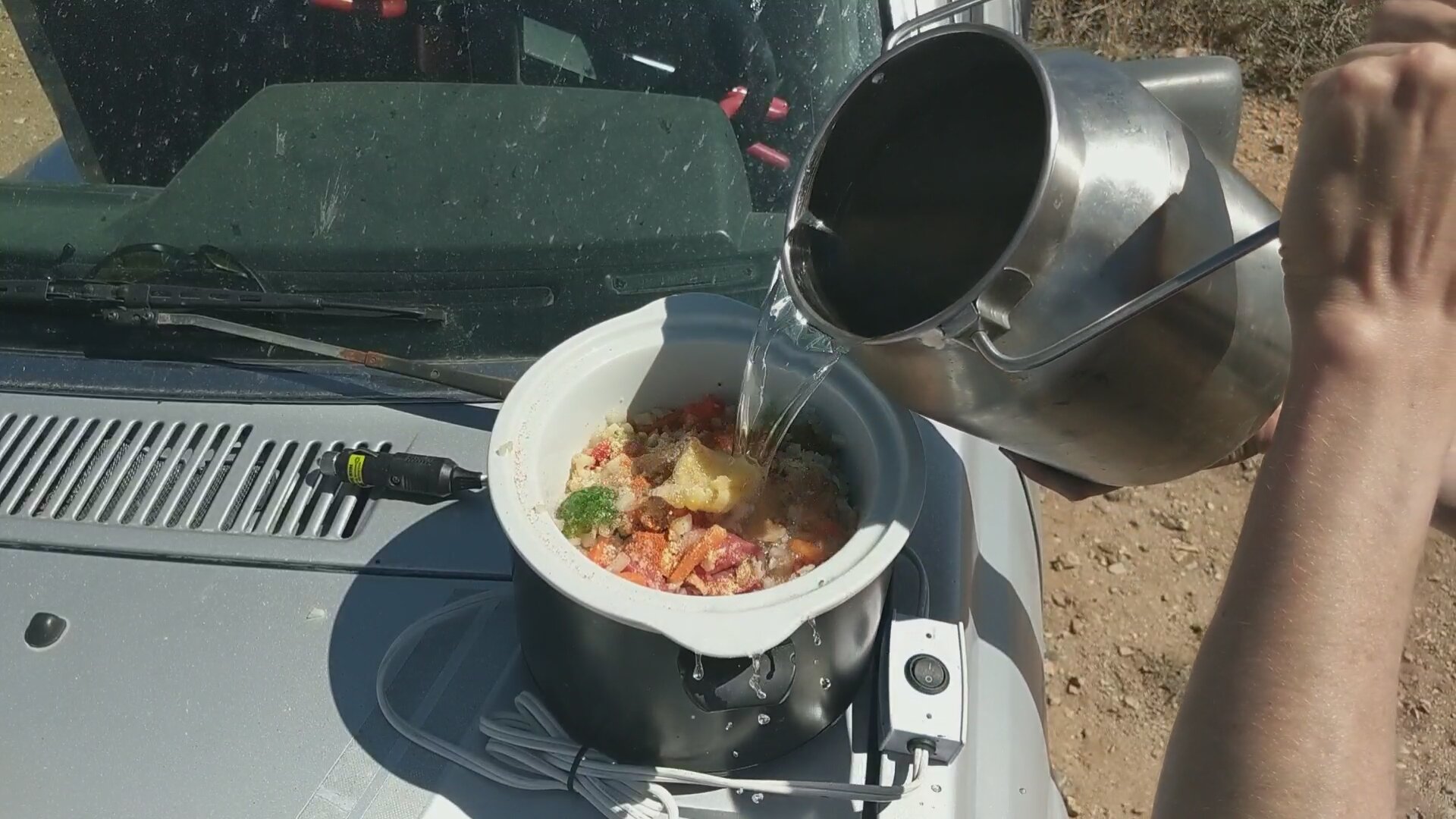 I use the Roadpro Slow Cooker which can be powered by any 12-Volt electricity system with an outlet like the cigarette lighter in a car. In this case I'm using my 100-Watt Solar Panel and 100ah Battery to the power the cooking process.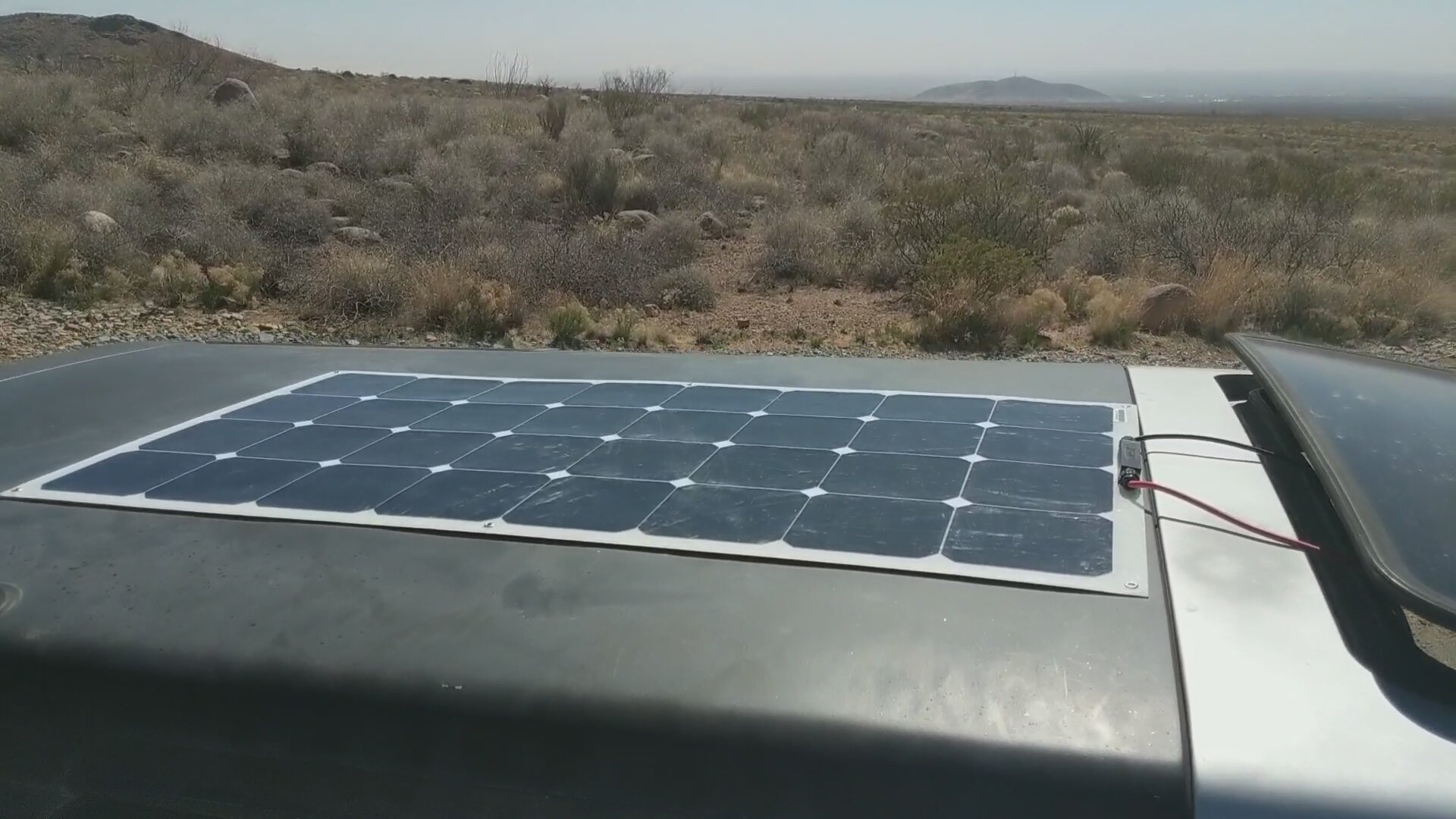 Isn't it amazing that a single solar panel like this can collect enough energy to cook meat?!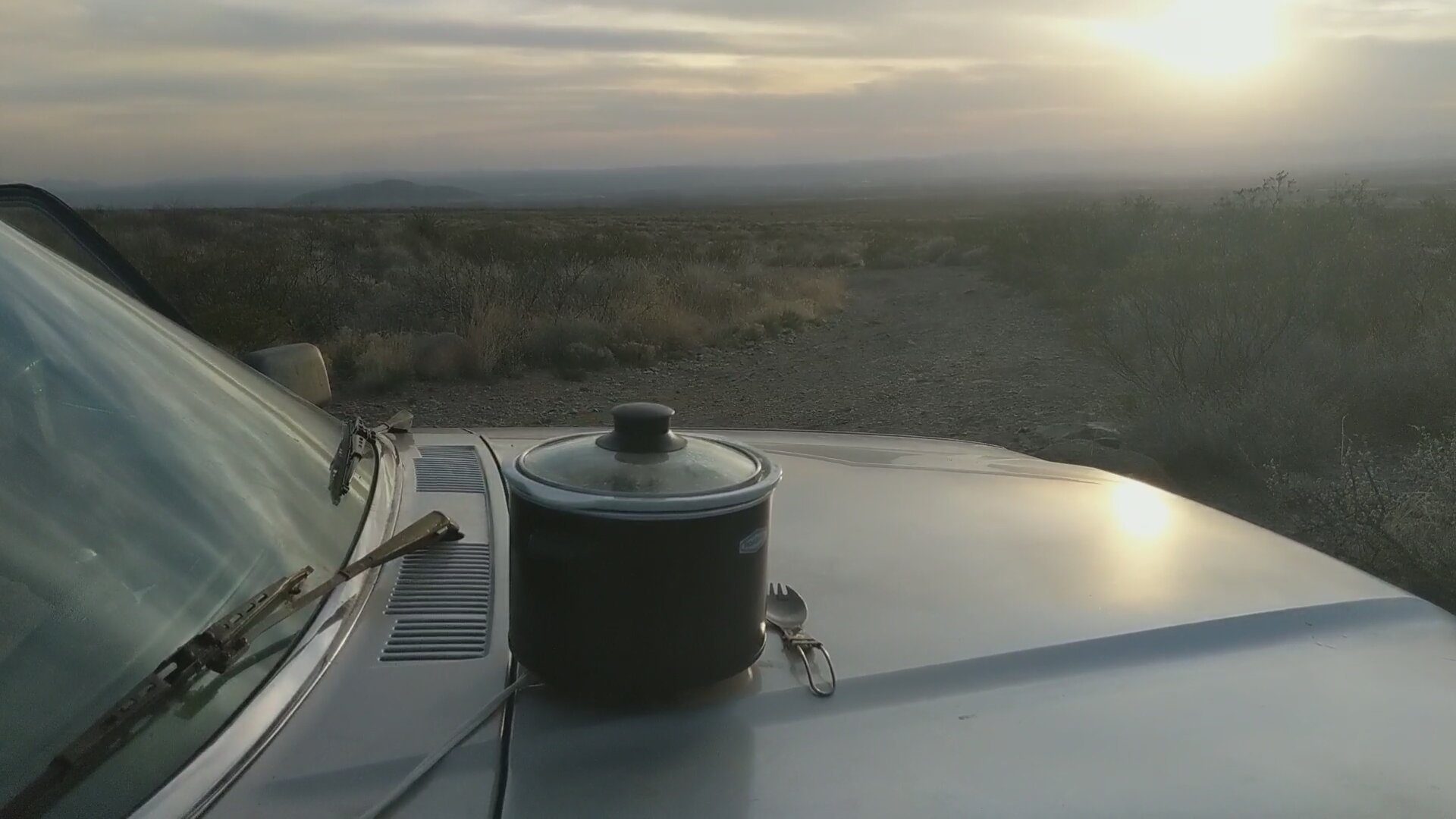 It usually takes about 4 hours before it's ready to eat, and requires very little attention on my part during that time. I just stop by to stir it a few times to help everything cook evenly.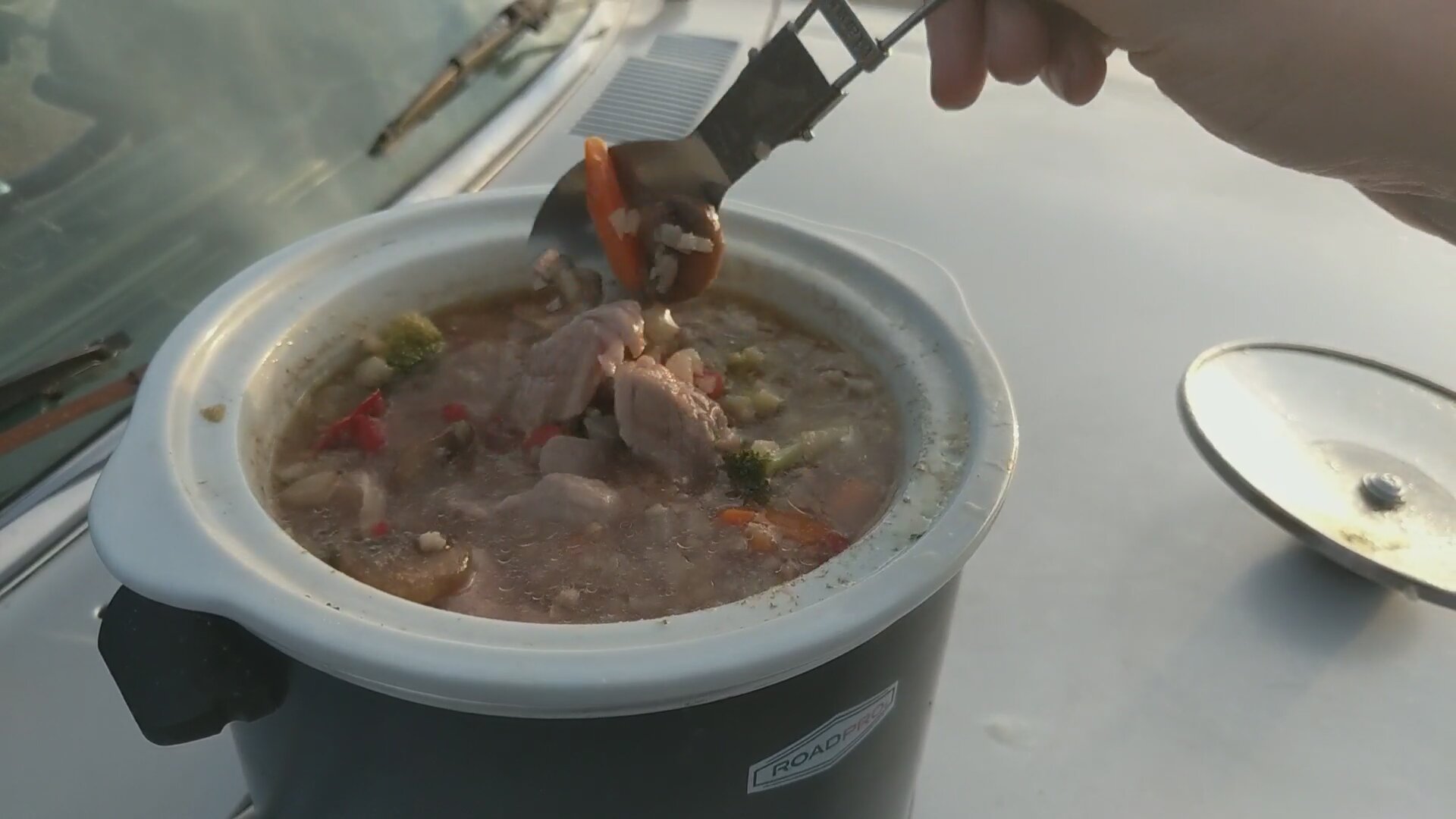 Voila! A delicious hearty meal cooked by the sun in the middle of the wilderness. Hard to get better than this!
---
Thanks for stopping by!
@cahlen


---
You can also follow me on these sites:
YouTube | Facebook | Twitter | Tumblr | Minds
Some links are affiliate and help to fund my minimalistic lifestyle.
---
▶️ DTube
▶️ IPFS