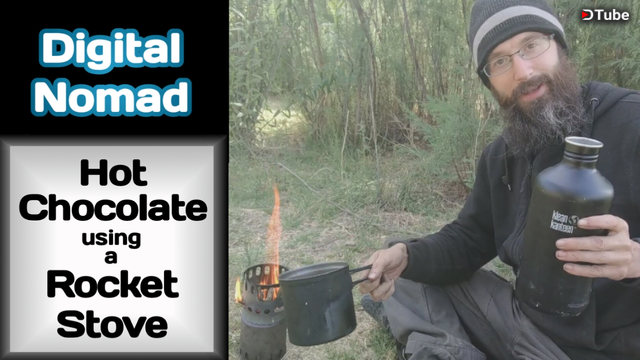 ---
I've recently updated my method for making my morning Ketogenic Hot Chocolate to no longer require electricity for heating the water and powering the mixer. Using a Rocket Stove I am able to heat the water using small sticks and twigs I find lying around, and I stir the drink using a stainless steel shake mixer.
With this setup I am able to fit everything in my backpack with enough to last 2 weeks in the wilderness.
TOOLS:
Toaks Rocket Stove: http://campstove.cahlen.link
Toaks Cooking Pot: http://camppot.cahlen.link
Bulletproof Thermos: http://bpthermos.cahlen.link
Klean Kanteen Bottle: http://kkbottle.cahlen.link
Klean Kanteen Container: http://kkinsulated.cahlen.link
Shake Mixer: http://shakemixer.cahlen.link
FOOD ITEMS:
Ancient Organics Ghee: http://ghee.cahlen.link
Bulletproof XCT Oil: http://xctoil.cahlen.link
Cocoa Mojo: http://cocoamojo.cahlen.link
LEARN MORE ABOUT CAHLEN:
Website: http://cahlen.io
Email: mail@cahlen.io
Links may be affiliate
Bulletproof is a registered trademark owned by Bulletproof Digital, Inc.
---
▶️ DTube
▶️ IPFS
---