Steemit Recap: Nodium official update 0.8

Brief
We've been extremely busy at Nodium, it's been quite a while since a medium update. Just to pinpoint the progress since last time, have a look below
New website progresses further. Aiming to publish within 1–2 weeks maximum. — DONE
Rebranding nears completion pending website — DONE
New roadmap — DONE
Discord team enlargement — DONE
Updated whitepaper — DONE https://www.nodium.org/whitepaper1.4.pdf
We will begin staking the pre-mine community fund wallet. In order to ensure the funds stay readily available for bounties, developers, exchanges and new team members to push Nodium ahead.
The new website
Development was a little slower than expected, but the outcome has been great. A completely new website was launched earlier last month, with great reviews from the community on it. Several members joined in on the bugs, development and improvements for the website too, which was great to see from a community coin coming together.
Re-branding complete
The whole project had an entire re-brand to represent the new future for XN ahead. Dark subtle color palettes were key for the new design, with zerocoin and anonymity at it's very focus.

Asia Expansion begins
With the re-brand came a new focus for the project in it's early stages. Asia inspired designs are a key focus for the development team at Nodium to match with what the next aim is.
HPX, a large china based exchange reached out to us via Telegram to be listed. We've since submitted documents with a hope to be listed in near future.
We've reached out to other asia based exchange, more released later in upcoming weeks.
Listed on HongKong based masternode platform: https://mncn.online/coins/XN
Steemit now live
We decided to join steemit to keep an official presence there. This is due to Medium not supporting fully decentralized blockchain technology. All posts will now only be available here in support of the blockchain revolution we wish to only be part of.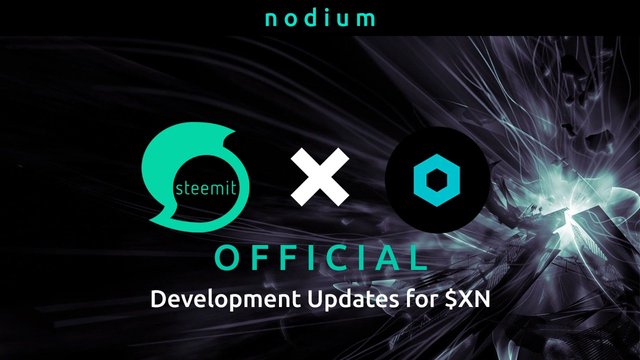 Decentralized exchange
Early development begins
Legal research
Team sharing ideas on it's look and focus
We're in very early stages with it, and on schedule for a Q4 launch — This will be the keystone of Nodium's focus at a later stage.
Sneak peek mockup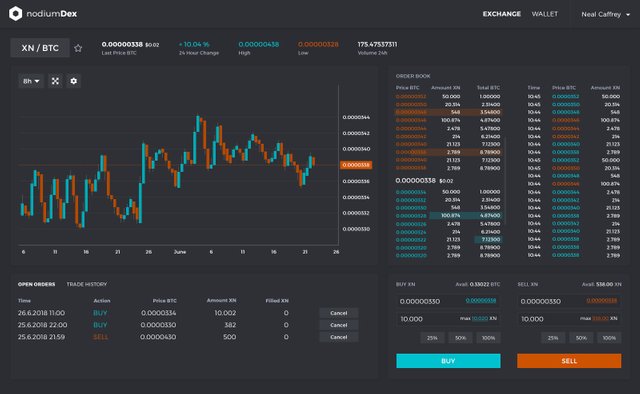 What's next?
Exchange listing confirmed
More shared masternode services partnerships
Third party MN installer confirmed
More project promoters
Work further on DEX, both legal and dev side