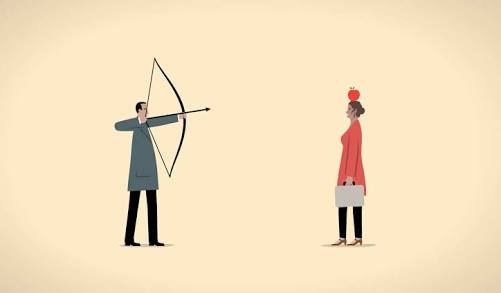 Image source
Most people find it difficult to trust people maybe because of previous experiences or their personalities.
I know you might ask why personality?
The answer is simple and straightforward!
A thief sees everyone as a thief and wouldn't trust anyone except proven otherwise. Even when the proof is there, the thief would still trust with a very wide eye watching for crookedness.
It doesn't end with a thief though as all ill habits kills off trust.
But a human with no societal ills would trust easily. He/she would give you the benefit of the doubt until you prove otherwise. And when this trust is lost you hardly gain it back.
But one thing is common in these two scenarios and it is "consistency".
Consistency is what makes a thief trust you. Consistency is what also makes the "no-thief man" keep his trust for you.
The only difference is that, while it is difficult to gain trust from the thief, it is difficult to lose trust from the trustful man.
Keep trusting and keep being trustworthy