Sunday's 100K NLC2 GTD Freebuy @NoLimitCoin Poker
Get over to nolimitcoinpoker.com and register for today's Freebuy!
Initial entry is free, with an option to re-buy should you bust.
Bottom line... it's an opportunity to freeroll into a 100K NLC2 prize pool!!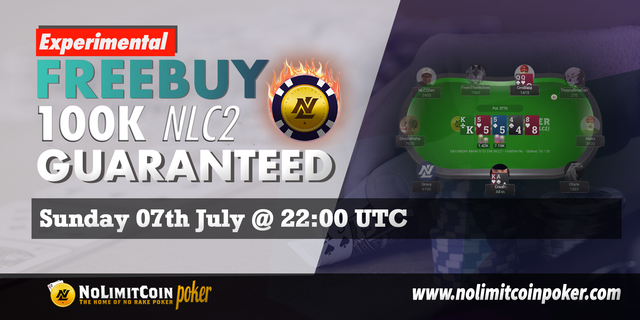 Also, check out the schedule when your there.
Here's a a couple of the other GTD tourneys running today...