After extensive tests on the testnet and the publication of the new inflation schedule, the way has been paved for the next big step: Ghost Protocol on the mainnet, alongside Staking and Ghost Vault. The transition is therefore more than one week ahead of schedule and allows the developers to focus on the next big project on their mission of achieving blockchain interoperability: the highly anticipated DEX manager, NIX' first dApp.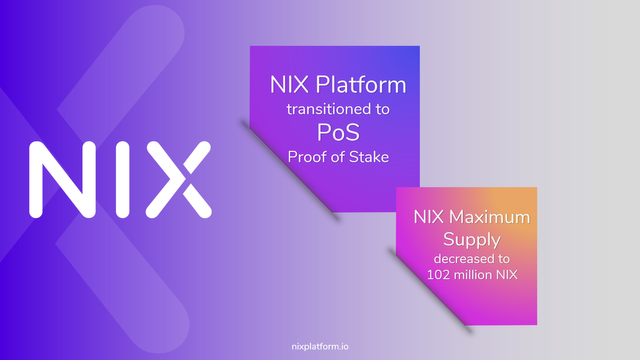 Network Hard Fork on Block 53,000
To enable this consensus change, a hard fork was necessary. As block 53,000 has been reached, NIX is now running on the PoS chain without any problems. Please note that this did not create a new coin, but upgraded the network. You have to upgrade your wallet to version 2.0.1 immediately.
The wallet now features the following new additions: Staking and the Ghost Vault. What's more, PoW mining will of course no longer be possible.
Hard Facts for the New Network
PoS instead of PoW (also beneficial for the environment)
Ghost Vault enabled (allowing for completely private transactions)
Staking enabled (small holders can earn on their coins)
Block rewards adjusted (decreasing inflation and new supply)
Truly decentralized (no mining monopolies, preventing 51% attacks)
Staking and Ghost Vault
Staking allows everyone to stake their coins and earn passive income based on their NIX holdings. In order to do so, unlock for staking needs to be selected in the wallet's top menu.
The Ghost Vault allows users to transfer their coins to the vault in a process called ghosting. These coins can then be freely spent to any other NIX address without any traces and connections to the sender.
Next Steps on the Roadmap
With the successful launch of the above mentioned features, the development team will now be focusing on the next tasks down the roadmap:
Launch of NIX UI with Ghost Vault, a visually improved and uniquely looking wallet
Release of Android and iOS mobile wallet
Launch of Dex Manager