Twitter user BTC_JackSparrow was able to say a few words about @NIXPlatform and covered some of the world-first features #NIX is bringing.
Two of those extremely ground-breaking topics:
2-way-ghosting where you can transfer the ownership of a zerocoin
already done atomic swaps with Komodo
The part about NIX starts at 12:13.
---
Upcoming Releases
The NIX team will release a technical paper in the very near future, breaking down this revolutionary new technology of fully private Ghost Vault transactions. A tiny sneak peak has been posted in Discord today: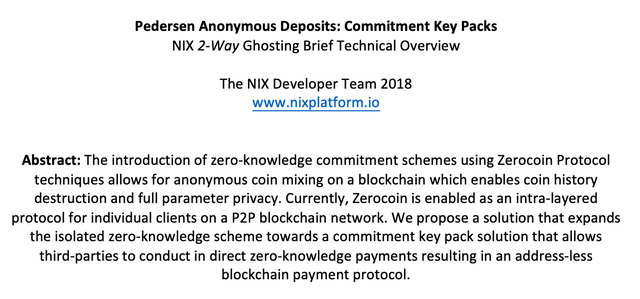 ---
Another soon-to-be-published and highly anticipated milestone is the brand new GUI wallet. Testing among NIX community members will start in about a week. Here is a screenshot of a mock-up from a while back: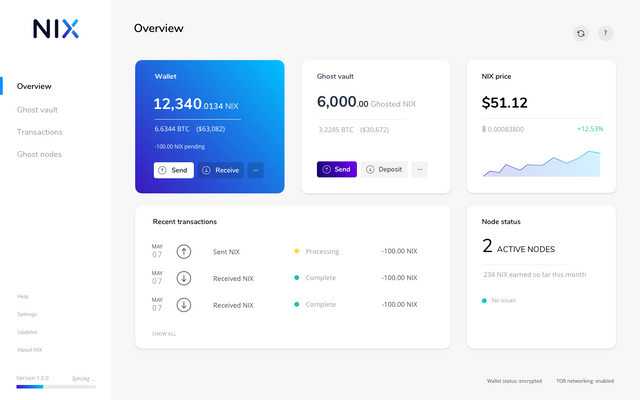 ---
I will keep you guys updated! If you have any questions, don't hesitate and ask them here!
---
Connect with NIX!
Website: https://nixplatform.io/
Discord: https://discord.gg/agAsvQY
Twitter: https://twitter.com/nixplatform
Telegram: https://t.me/nixplatform
Email: [email protected] / [email protected]