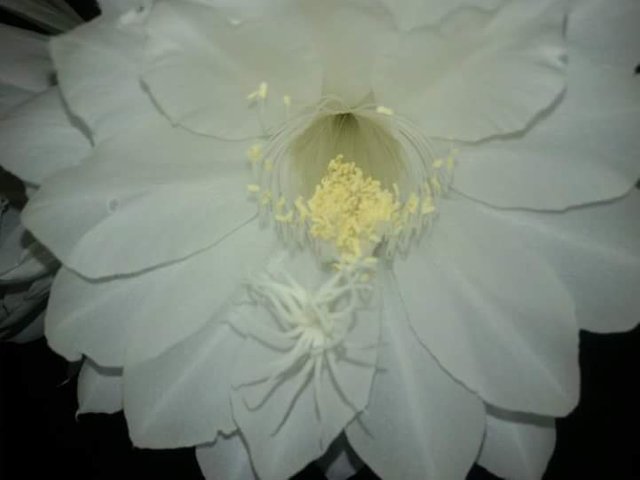 Hellow steemians, let me share my beautiful night flowers, I call this night flowers due to shes blooming at night. And the scent is so nice like a perfume scent, and look at in the middle what its look like!! The favorite bee hive the beez always visit my night flowers. Cause they want all the perfume scent on the flowers.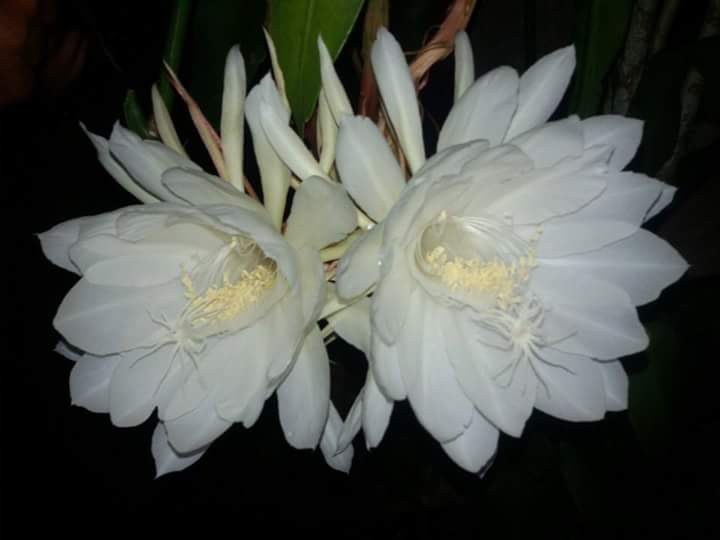 Some people told me that, if you have that kind of flowers I am lucky. Cause people told me this flower is always blooming at night not in the morning. So they say its a fairy flowers, the oldiest said to me. And I think maybe I am lucky to have this beautiful night flowers.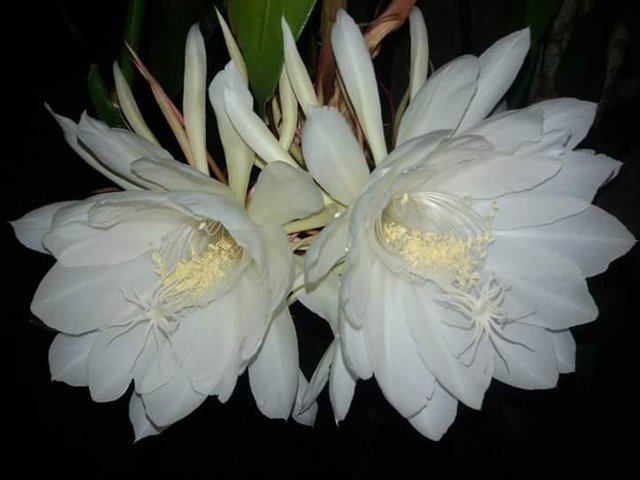 This flowers are tall and have a big leaves like a banana leaves. I cant imagine this flower its bloom at night, all I know is a normal flower but I am wrong this one is rare flowers to me. All my pain and sudden sacrifice to take care of my flowers. But they pay me in return they give me a beautiful blooming flowers. Do you experience about give up cause you think this plant or flower never live or die?. I am experience that but I never give up to care my flowers cause at the end their will be a good reflection of my sacrifice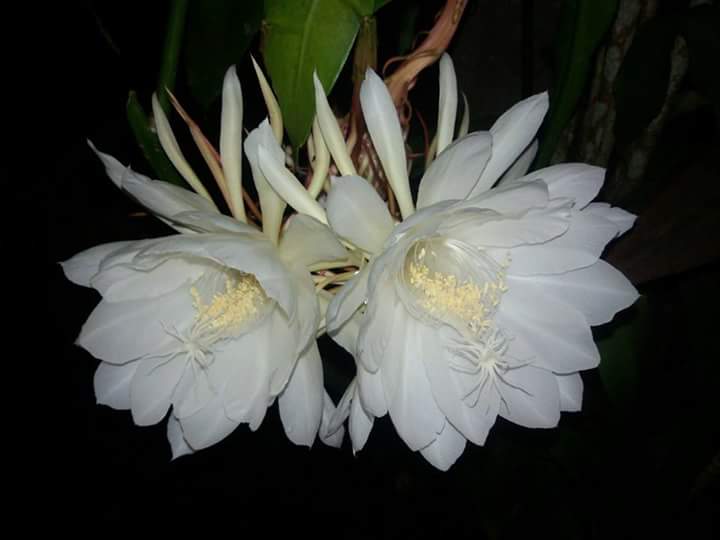 Hope you like my nightflowers and please give this flowers a good rate and resteemed. Thank you and god bless.