PLEASE PRAY FOR NIGERIA @ 59 - Nigeria is meant to be a Place of Blessing, Peace and prosperity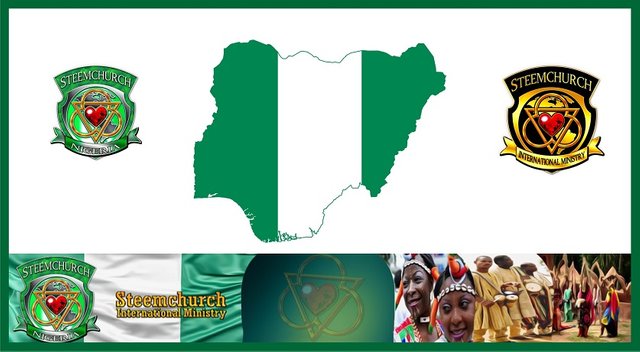 PREAMBLE
All glory, honour and praise to the God and Father of our Lord Jesus Christ, who foreknew us and had predestined us for the sake of His glory and Power. I am a witness that God is never taken unawares. He carefully weaved every part of us as recorded in Psalm 139. Every bit of our walk in life had been well designed by God and encrypted in the volumes of books (Hebrews 10, 5, 7). It therefore falls within our responsibility to seek out and live pout what we were designed for.
It is a great blessing to celebrate a Country created by God and destined for greatness in the African Continent. Nigeria is a place blessed amazingly by God with uncountable natural and human resources.
Just as her coulour corroborates fruitfulness and plenty, so is Nigeria blessed of God. However, it is sad that even as this abundance , poverty, tears, pain, wars, environmental degradation abound and her people have not enjoyed the best which God has already provided for her.
Christened the 'Giant of Africa" but sad, we have not yet been there or perhaps, that has become a part of an old tale.
Nigeria was meant to be great
Nigeria was meant to be peaceful
Nigeria was meant to be a leading Nation
Nigeria was meant to be a land of plenty and abundance of wealth
How far have we fallen from whence God placed us
How poor have the people become in the midst of plenty.
How so cruel have some leaders become that the people are yet to enjoy democratic dividends.
How hostile have we so become that our brothers cannot inhabit within the same roof and exchange pleasantries
Nigeria, You must Arise
Nigeria, You must be peaceful
Nigeria, you must be a great Nation
Nigeria, you must be a land of plenty.
This is a solemn call to all parishioners of @Steemchurch to join hearts to pray for this Nation of ours. We need the help of God to restore our broken walls. We call on everyone who sees this post to proclaim blessings and peace upon our Nation Nigeria.
May we all in Nigeria rise up and fight this fight of faith for the sake of Christ's Name. may we cryout that Nigeria would shine again.
May God show us mercy in Nigeria - Amen.
Our Collaboration with @Marlians
We use this medium to encourage all our parishioners to begin to add #marlians as a tag each time they post their #steemchurch and goldencencer blogs. This is because we have been able to broker a good relationship with @Surpassinggoogle, creator of https://www.marlians.com/. With this, your blogs will not only receive love from @Sniffnscurry, but will also receive great perks from @marlians curators.
#marlians is an all-content supporting tag that seeks to reward proof of humanity. If there is any where that humanity should be celebrated, it should be [email protected] where love is spread daily to about Four countries of the world.
UPCOMING PROJECT
While exposing the first strategy for our grand project in Nigeria, #ChristOurHope, we did elucidate in this post, the specific steps to be taken in @Sc-n towards restoring hope to Nigerians as follows:
Discipleship trainings educational institutions and churches to open up Christians to the true knowledge of God and God's expectation. We hope to raise men like Daniel, Joseph, who will rise to the ranks in politics and governance , yet will NOT compromise their faith.
Blockchain Awareness Campaigns in Schools and Public places.
Educational/School Support programs.
Environmental Rehabilitation programmes
Agricultural Innovations and developments.
Life Skills acquisition trainings

2. Delegate SP to @Sc-n
4. Resteem our submissions for wider reach.
5. Declare your Membership to @Sc-n and @Steemchurch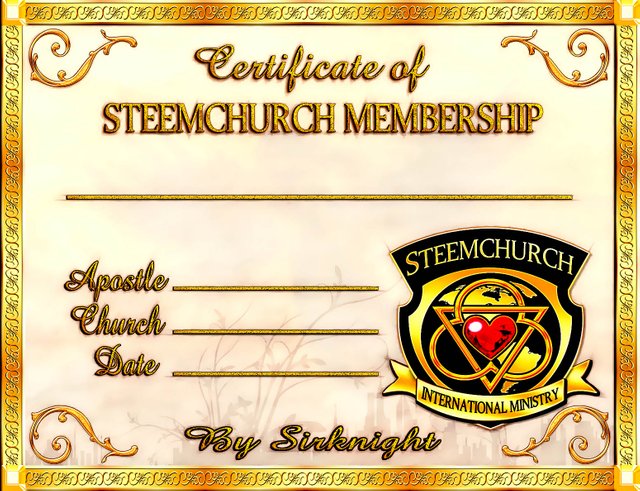 This is our 17th Blog in this New leadership created this day 01/10/2019 at 14:55 (GMT+1)
Long Live @Steemchurch International Ministries
Long Live Steemchurch Nigeria - @Sc-n
Long Live Nigeria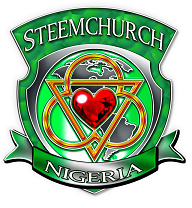 UYOBONG
Your Chief Servant
---
Posted via Marlians.com