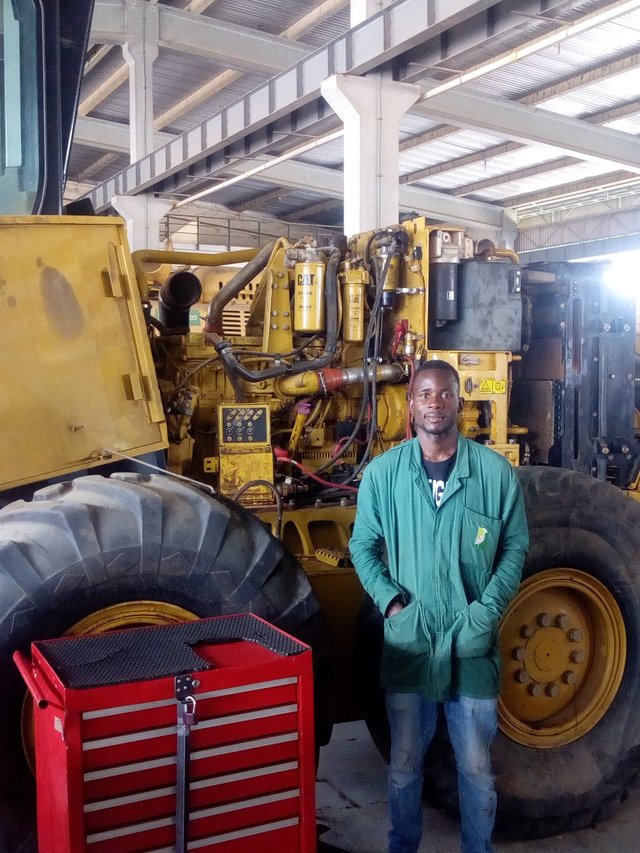 My name is Pepp Joshua. I am 28 years old but looks like I am 22 years. I am 1.8m tall and weigh 63Kg. I like music, most especially hip hop genre. I like knowing why things happen when they happen, I mean anything at all, especially unusual things.
Hope I will be welcome here. Was told about Steemit by a friend who also was told about it. He was told first about it but I registered before him. I can be curious well well.
I am an automobile electrical engineer. I specialised on Caterpillar product. I DIAGNOSE with service information system and Caterpillar electronic technician tool (service information system is a software web server that contains all caterpillar information since 1977 till date while Caterpillar electronic technician tool is an offline and online software tool that is use for diagnosing any fault and for clearing of all kinds of fault codes).
Most of my blogging here will be focussing on the functions of automobile components (mainly CAT products) and how they can be fixed. I will be illustrating my posting with circuit diagrams and schematic diagrams.
Will be glad to meet fellow automobile electrical engineers here if there is any so that we can communicate and share ideas together base on findings for improvement.
Follow me to see my interesting post yet unravel. I surely will follow you too.
Thanks.