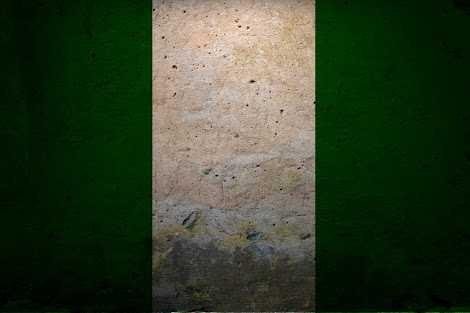 Stepping into the shores of green and white
I see, shattered dreams and broken hearts
I see, the rich in smiles and the masses in freight
I see, a land rich in culture
Yet struggling to have a good structure
I see, different tribes selling thier rights at the expense of bribes
I see, a green land known for agriculture
Yet our favourite agricultural source lies in the hands of foreign importations
I see, an aspiring nation with the desire to get better
I see, a hopeful people waiting for a better tomorrow to just show up
But it never will, so hey!, C'mon we need to grow up
A nation tagged "Africa's pride" & "Giant of Africa"
A nation with lots of natural endowments
Oh yeah!, All felt fine until corruption invaded our lives,
Devoured our pride and consumed our happiness
All felt fine until selfish ambitions painted our bright and colorful future with sullen colours
All felt fine till we broke out of the shells of peace and embrace turmoil due to tribal discrimination
Yet again!, We lost our hard earned independence to the cunning hands of corruption
Once in captivity, sold out to slavery
But we were drained out of blood and sweat to guarantee all men be free
They said someday Nigeria will get better.
They lied!!
And for each time they fed me false hopes a part of me died
But another part of me realised,
That the Nigeria we seek is not what we see
The false hopes won't change the great nation to what they said it would be
We are sick and tried of been lied to
We do not want a political party we have to be tied to
They call our system "democracy"
But all I see is a demo of the masses acting crazy
They campaign for political positions against all economical crisis
While the voices of the masses get lost in the loud voice re-echoing from unfulfillable promises.
So, arise o' compatriots
Take up the Bible and put down the sword
It's time we stop the killings and shedding of innocent bloods
Nigerians call obey
It's time we rise in one voice and say.
We seek a Nigeria with different tribes bonded in unity
We seek a Nigeria with different tribes, yet one language
We need a Nigeria with different point of views, yet one goal
We need a Nigeria where everything is better
We need the wind of a new era to blow against our infant dreams
As our imaginations imagines a new nation of Success.
We need Nigeria in a NEW ERA.